If you are using Magento, you can easily integrate it with Ship&co, a shipping plugin to help Magento sellers streamline shipping process. In this guide, we will show you how to connect Magento version 2 to Ship&co. If you are currently using Magento below version 2 (1.4, 1.5, 1.6, 1.7, 1.8, etc.), you can upgrade to Magento 2.1. or higher in order to ship with Ship&co.
Connect Magento to Ship&co
To connect your Magento 2 website to Ship&co, you'll need to acquire an access token from the Magento 2 dashboard. Once you have your access token, you're ready to connect your Magento shop to Ship&co. Follow the steps below: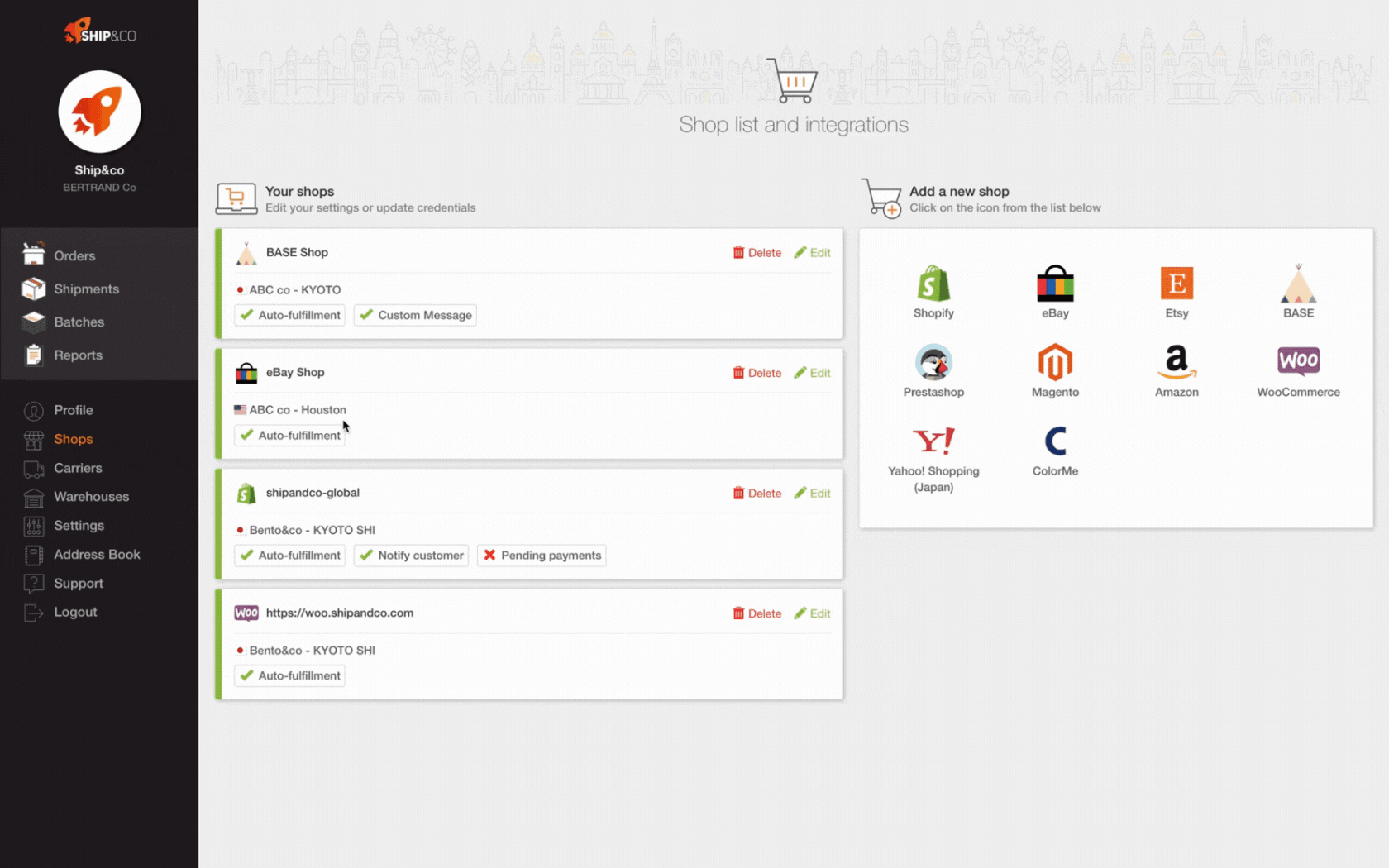 On the Shops page, click on the Magento icon.
In put the necessary information:
Name to display for this account: You can add multiple multiple shops in your Ship&co account, and you will be able to filter orders by Magento shop name.
Enter your shop credentials:


Enter your Magento shop URL address

: Please enter the full Magento shop URL


API access token

: Copy & paste the API access token request from Magento dashboard
Warehouse settings: If you have multiple shippers (warehouses) information in Ship&co, please select the default address to ship your Magento orders
Sync settings:


Automatically fulfill the order on Magento

:
Enabling this setting will update the order status in Magento dashboard as Completed and synchronize the tracking number back to Magento store at the time of shipping label creation in Ship&co. You also have an option of fulfilling the order from Ship&co at any time after shipping label creation. Please refer to this page for more information about the settings.
After completing the aforementioned sections, click Save.
Note: Ship&co supports multiple Magento stores per one Ship&co account. If you are Magento merchant selling your products on several Magento stores, you can follow the same steps to add your Magento stores and manage all shipments from a single dashboard.