Before you can connect your Magento 2 site to Ship&co, you'll need to acquire an access token from Magento 2 dashboard. After you've acquired the access token, you're ready to connect Magento shop to Ship&co, following the steps below:
1. Go to Shops page and click on "Magento" logo.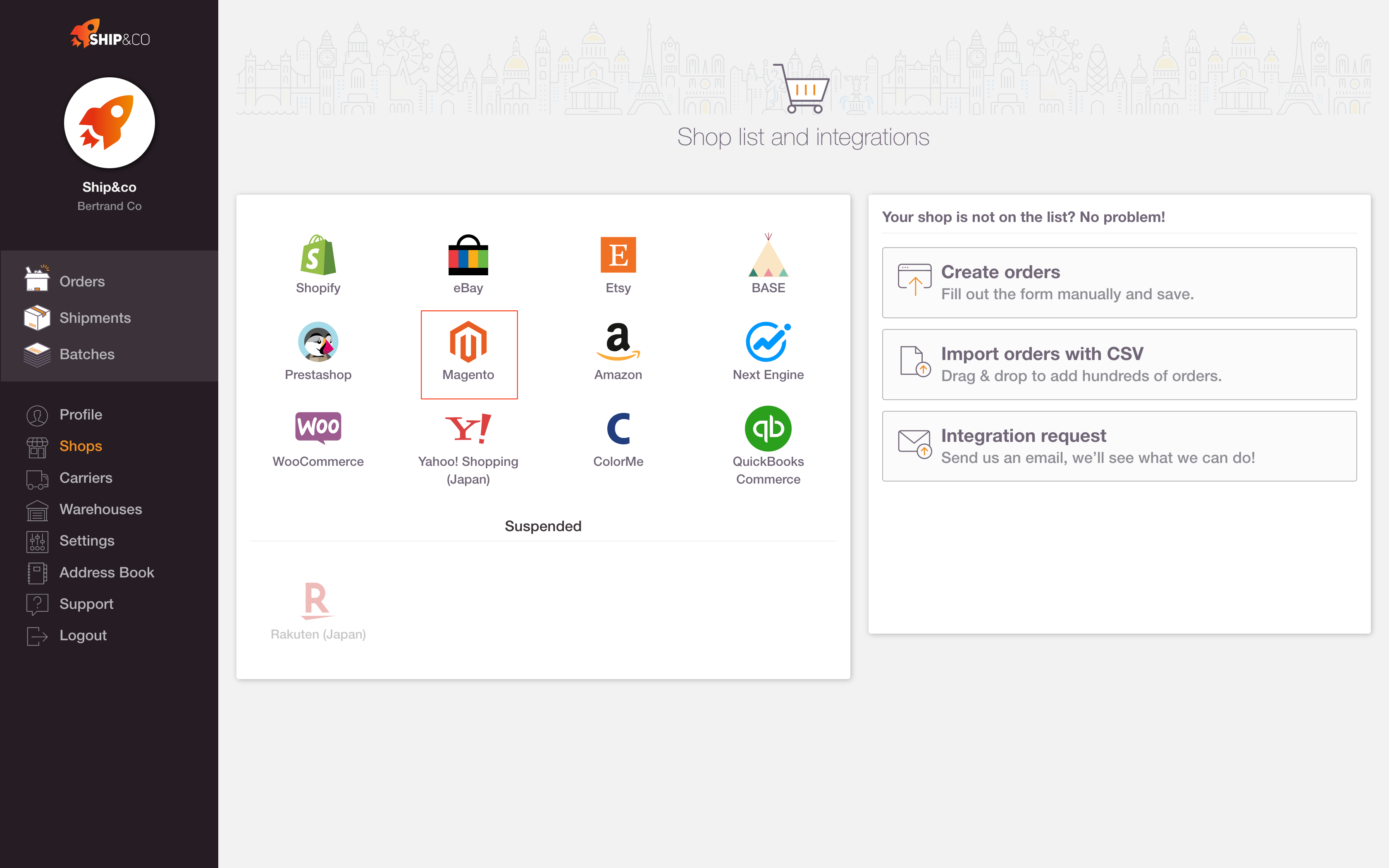 2. Enter the necessary information: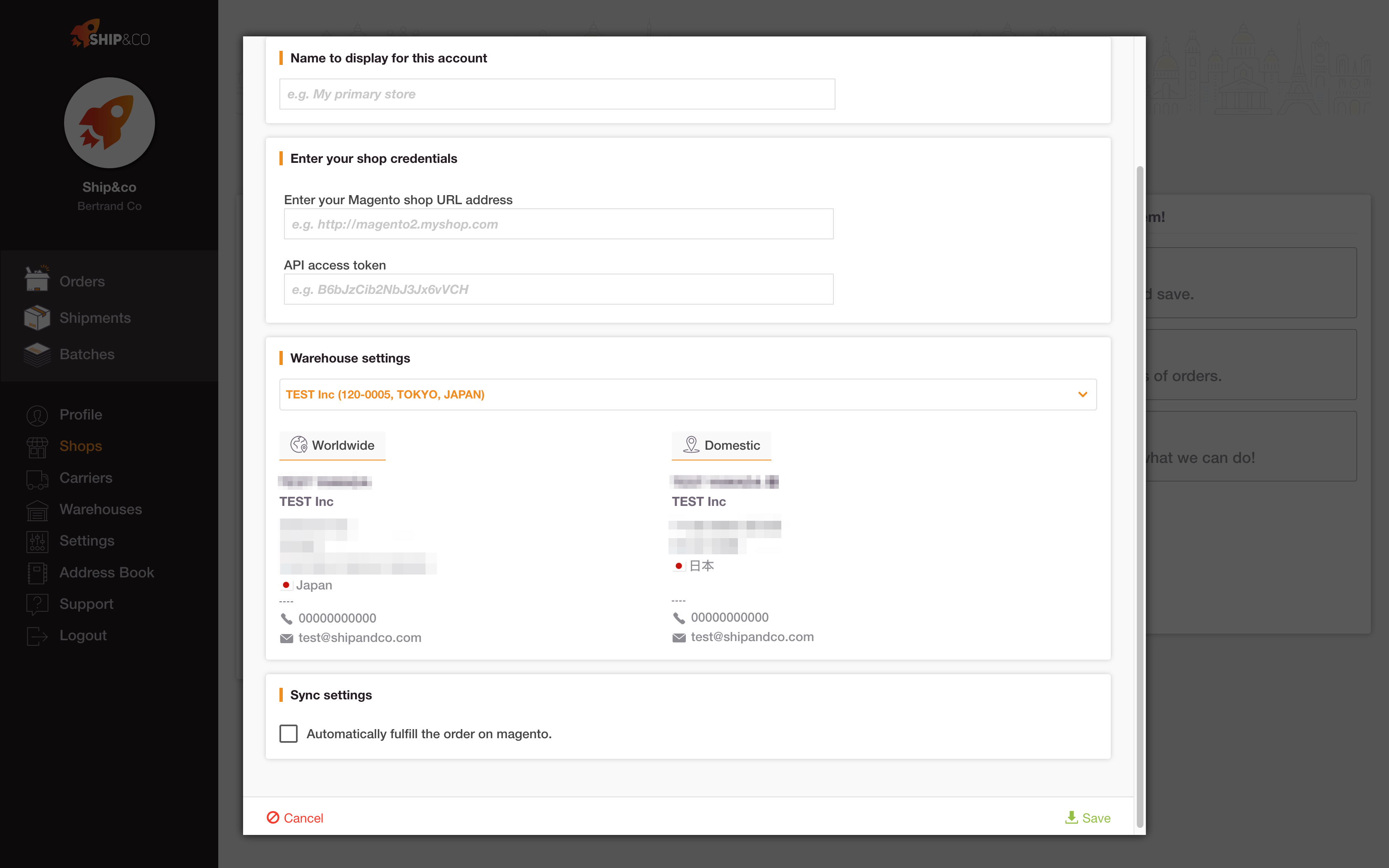 Name to display for this account: You can add multiple multiple shops in your Ship&co account, and you will be able to filter orders by Magento shop name.
Enter your Magento shop URL address: Please enter the full Magento shop URL
API access token: Copy & paste the API access token request from Magento dashboard
3. Select the warehouse to use it as shipping address
If you have multiple warehouse information registered in Ship&co, please select the default shipping address.
4. Select the preferred 'Sync settings'
Automatically fulfill order on Magento: As soon as label is issued, the order will be "Marked as completed" on the Magento order dashboaord. Tracking number and carrier details will also be automatically synced back to Magento's Shipping and Tracking Information.
You can repeat the same process to connect any additional Magento shops in your Ship&co account and manage your shipments easily!