Please follow the steps below to setup WooCommerce.
1. Open the Wordpress Dashboard, and click "WooCommerce" → "Settings."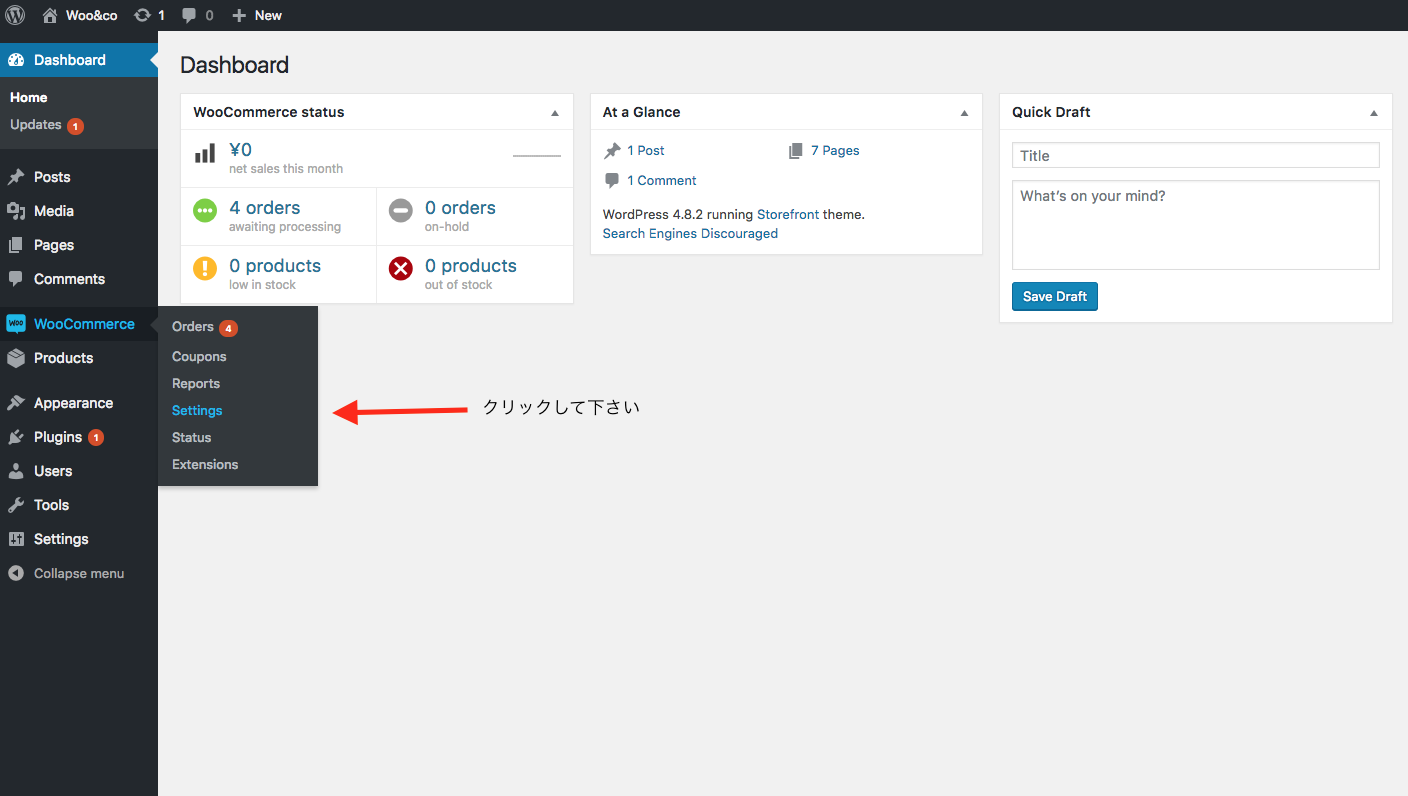 2. Click the rightmost "API" button, and put a check next to "Enable the REST API." Click "Save Changes."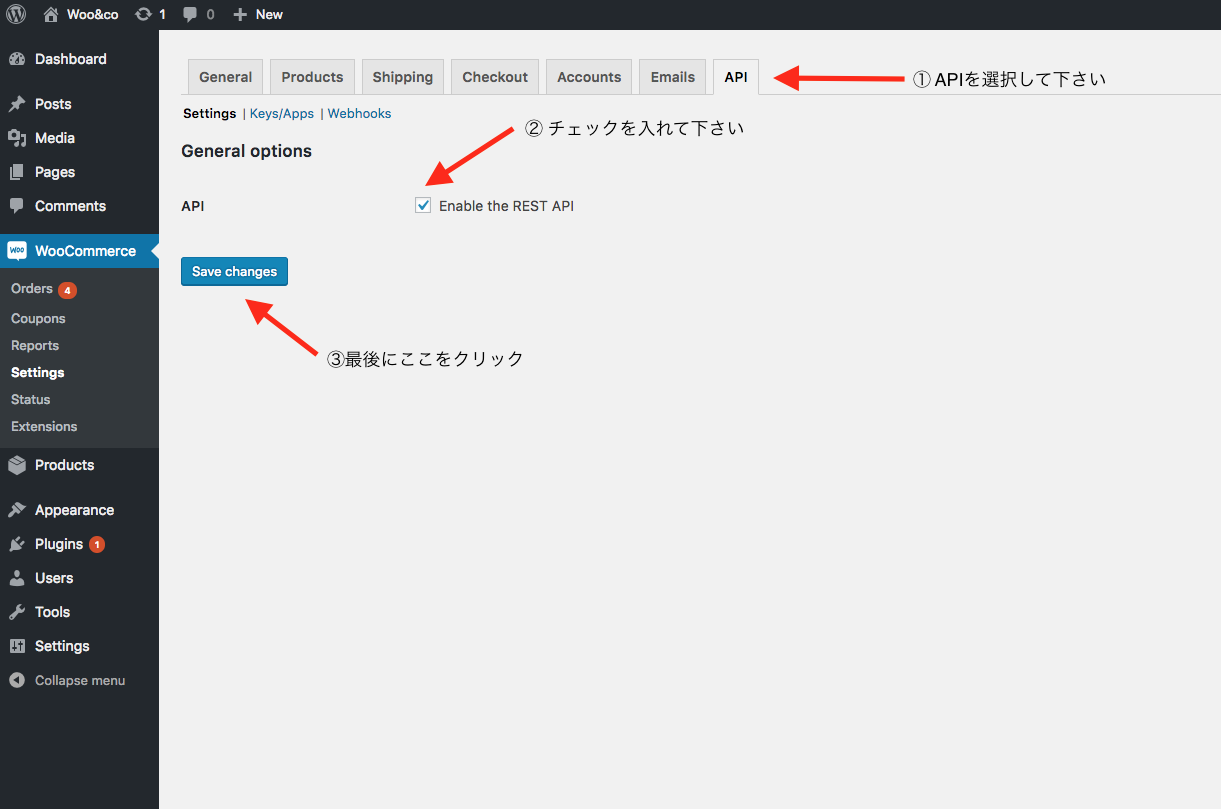 3. Next, click "Keys/Apps," and click "Add Key."
4. When the page has changed to the one displayed in the image below, input the necessary information in "Description, User Permission," and click "Generate API Key." Be sure to select "Read/write for permissions."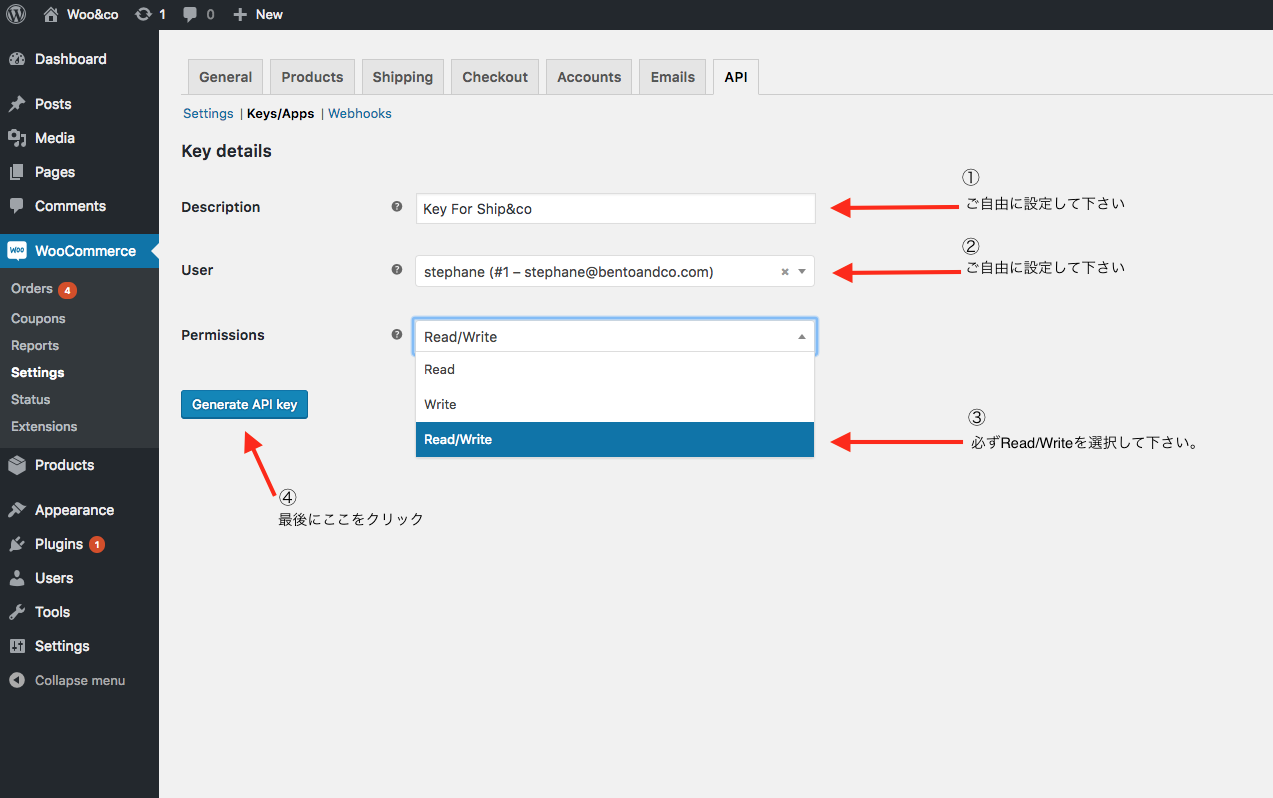 5. The consumer key and consumer secret is now issued.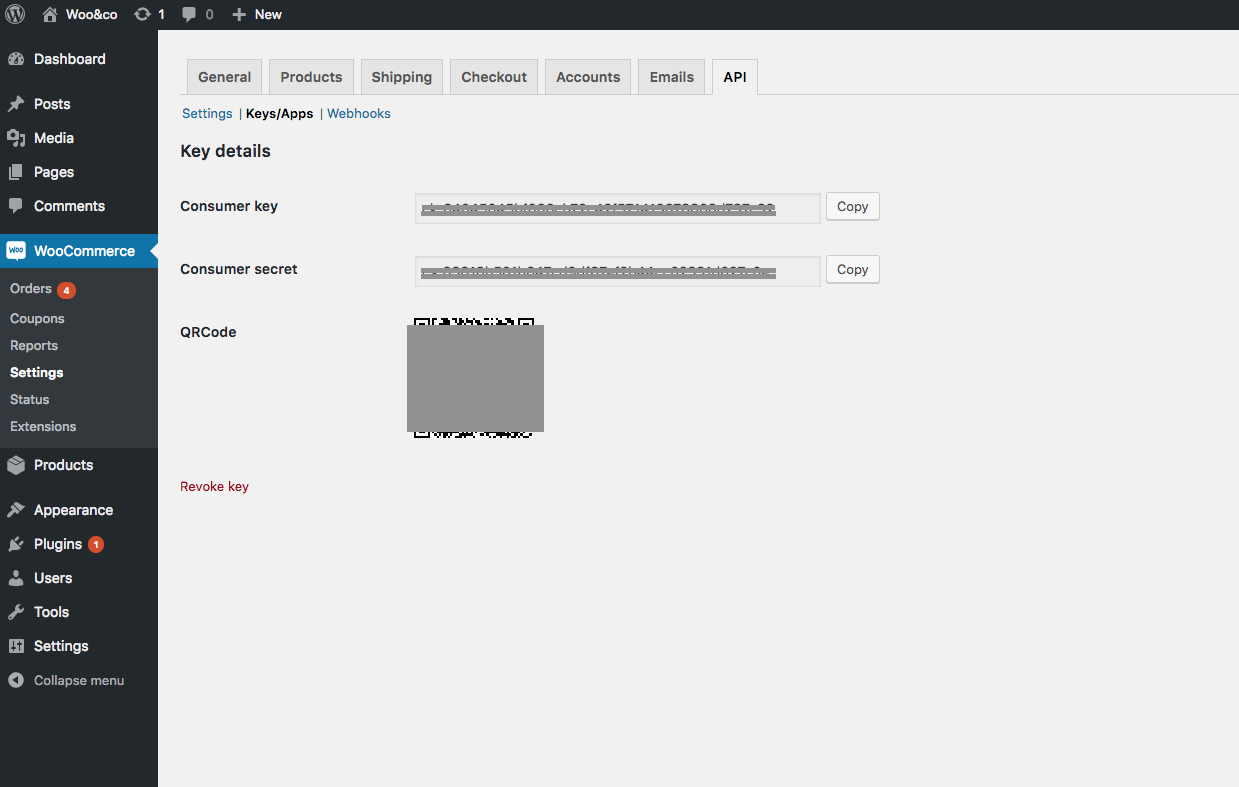 Please make sure to save this screen via copy/paste or screenshot, as it will not be displayed again.
6. On the Ship&co page, go to "Shops", and click "WooCommerce." After you have inputted the mandatory information, press "Register." Once the order is synchronized to "Waiting for shipment," the setup has been completed.