Please follow the steps below to setup WooCommerce.
1. Open the WooCommerce Dashboard, and go to "WooCommerce" → "Settings."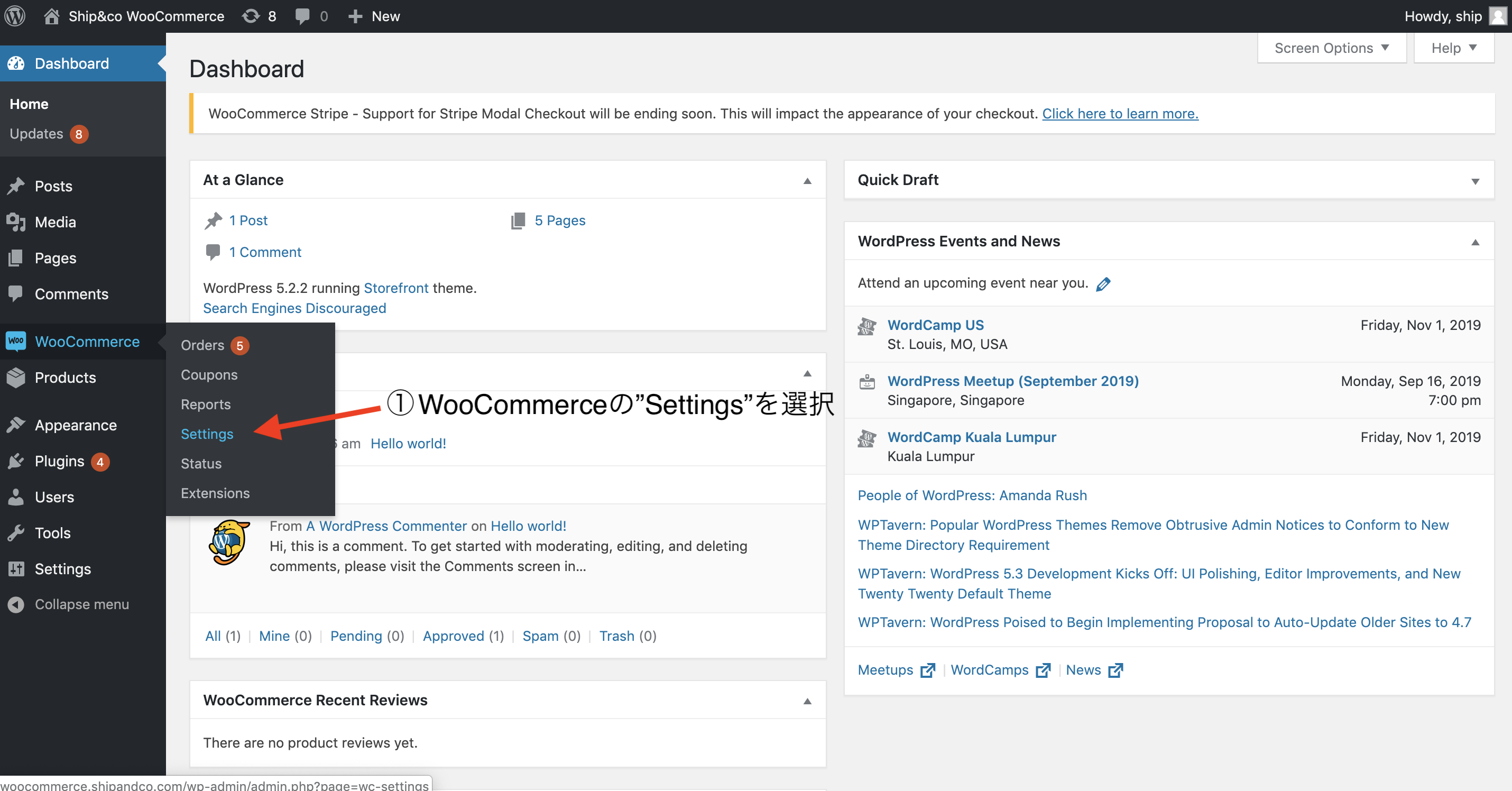 2. Click the rightmost "Advanced" button, and go to "REST API." Then click "Add key."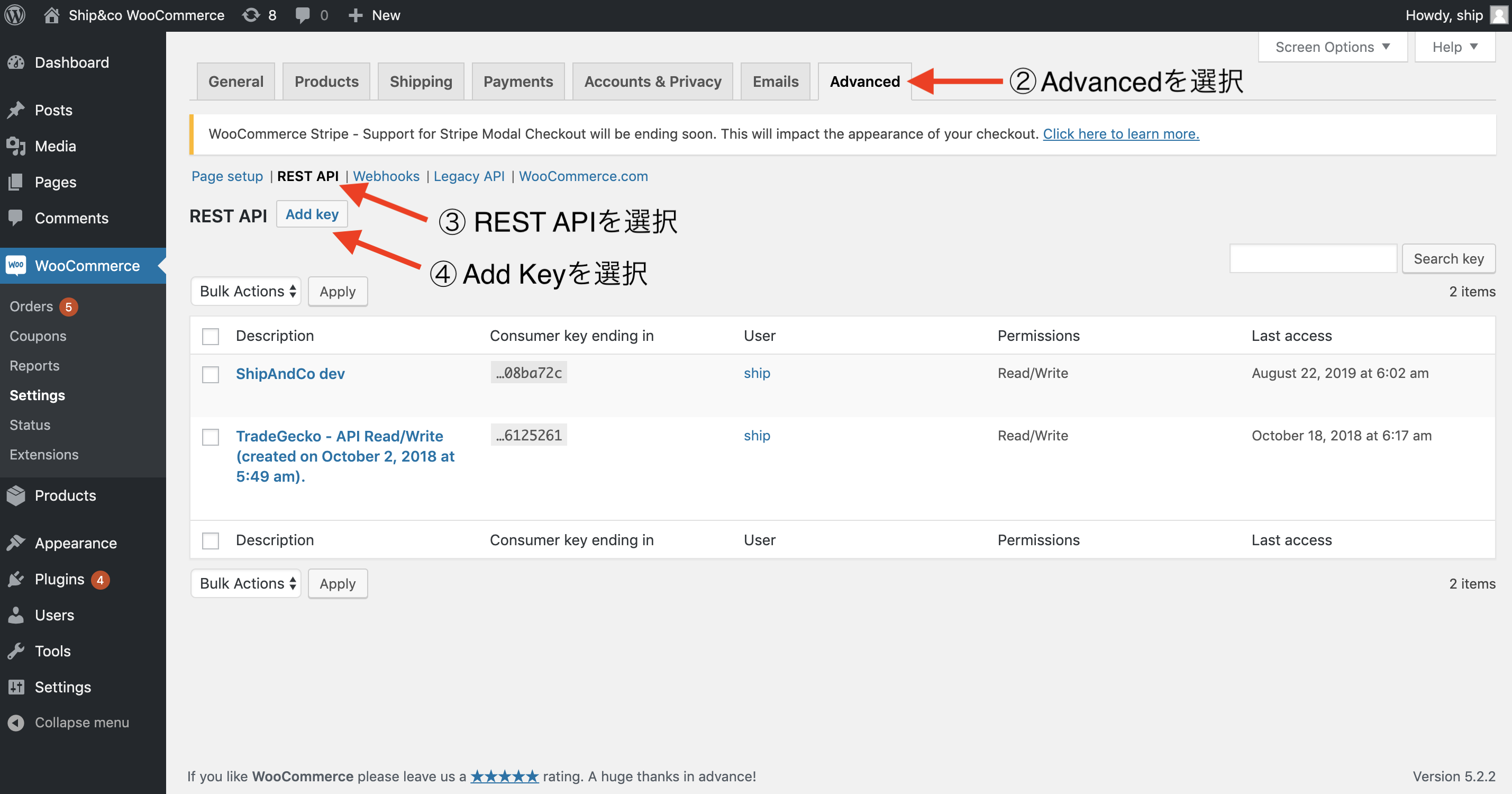 3. On the page below, setup "Description" and "User", and for "Permissions" make sure to choose "Read/Write". Then click "Generate API key" in the end.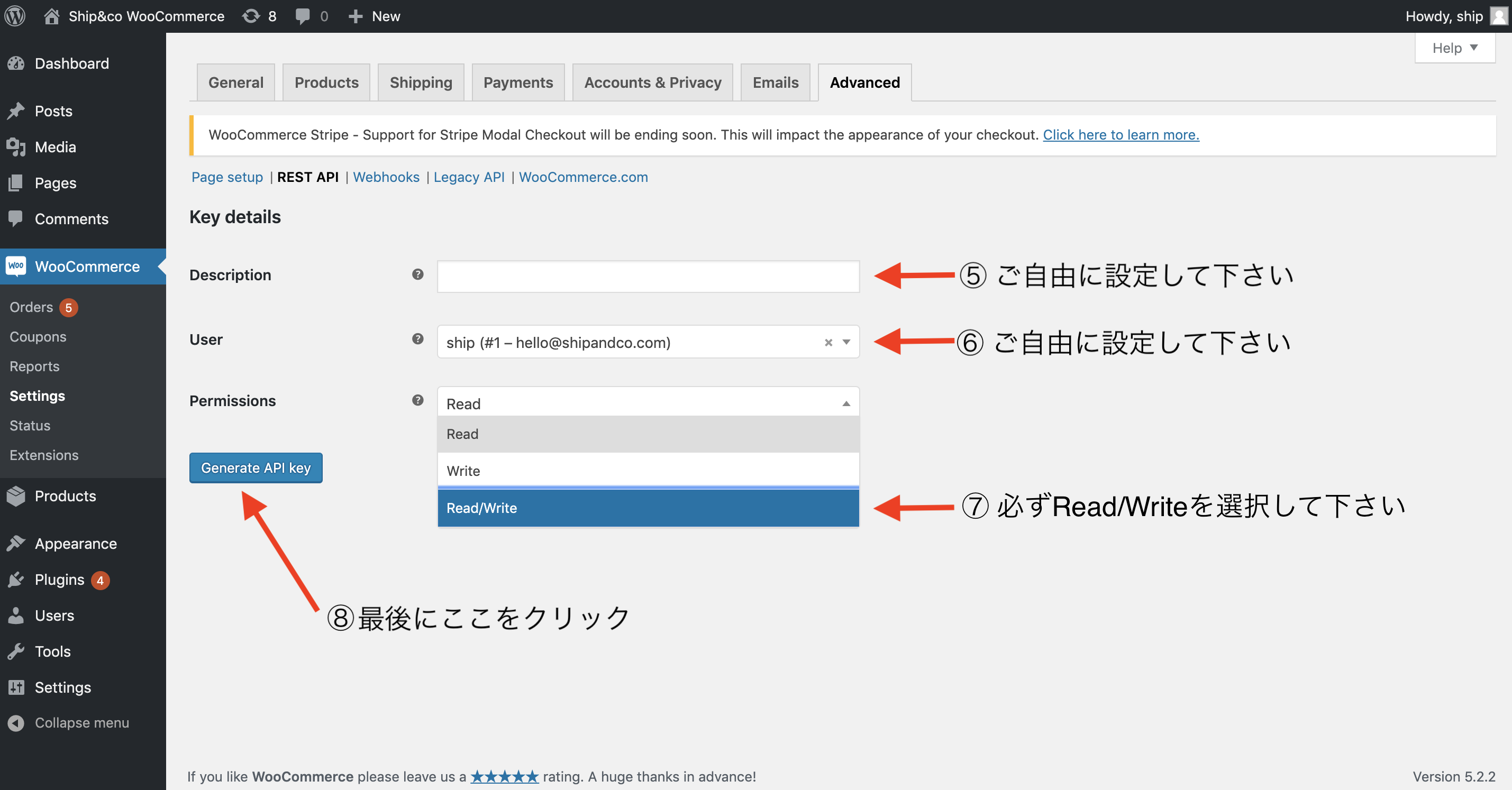 4. The "Consumer key" and "Consumer secret" are now issued.
* Please make sure to save this screen via copy/paste or screenshot, as it will not be displayed again.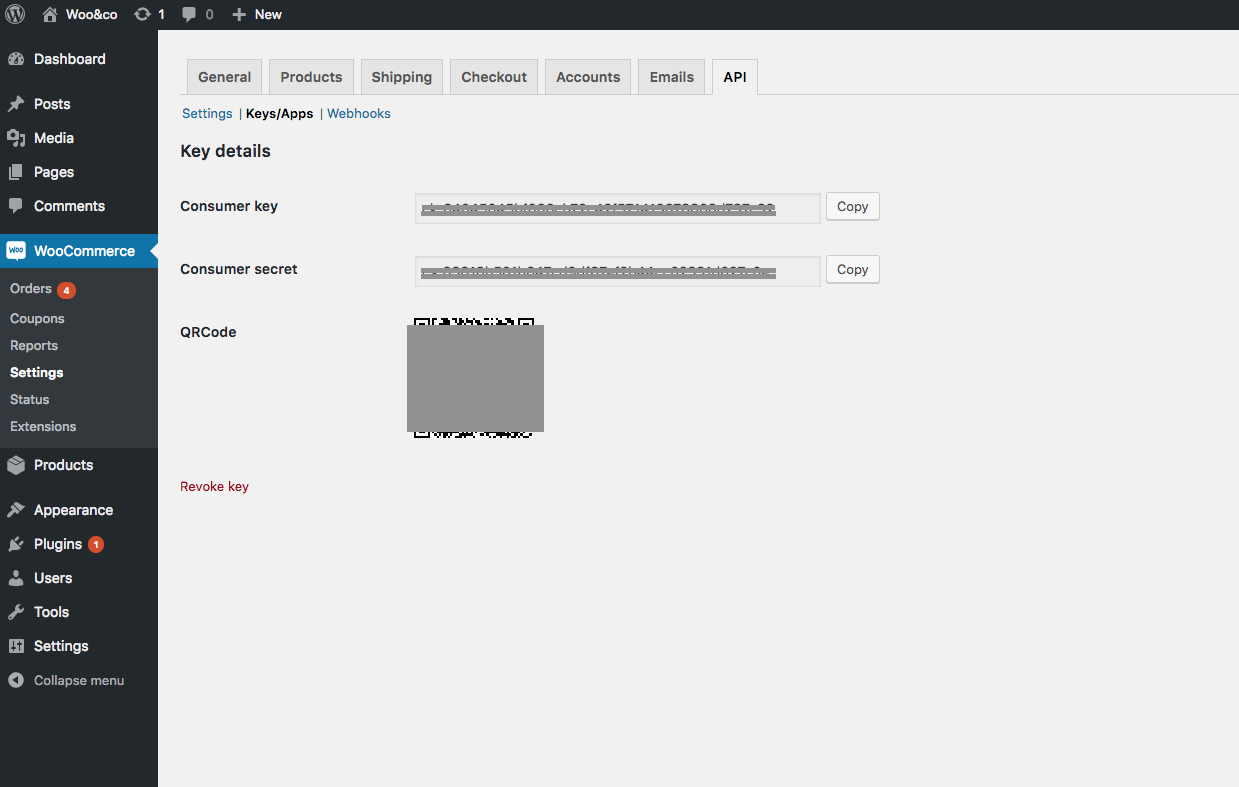 5. On the Ship&co page, go to "Shops" on the left-hand side menu, and click "WooCommerce" under "Add a new shop" list. Then input the necessary information:
・Name to display for this account: Please name your WooCommerce store. You can add multiple WooCommerce stores to your Ship&co account, and you will be able to filter orders by this store name.
・Shop URL: Please input the URL of your WooCommerce Store.
・API Consumer key: Please input the key you got in step 4.
・API Consumer secret: Please input the secret you got in step 4.
・Warehouse: If you have multiple sender (warehouse) information in Ship&co, please select the sender address that you would like to set as default for your WooCommerce orders.
・Synchronization Settings:
Automatically fulfill the order on WooCommerce: At the same time shipping label is created in Ship&co, the order status in WooCommerce gets updated as "fulfilled (=shipped)".
You can also choose to fulfill the order at any time you wish, by leaving this setting unticked. Please refer to this page to learn about the discretionary fulfillment option.
Click "Save" in the end.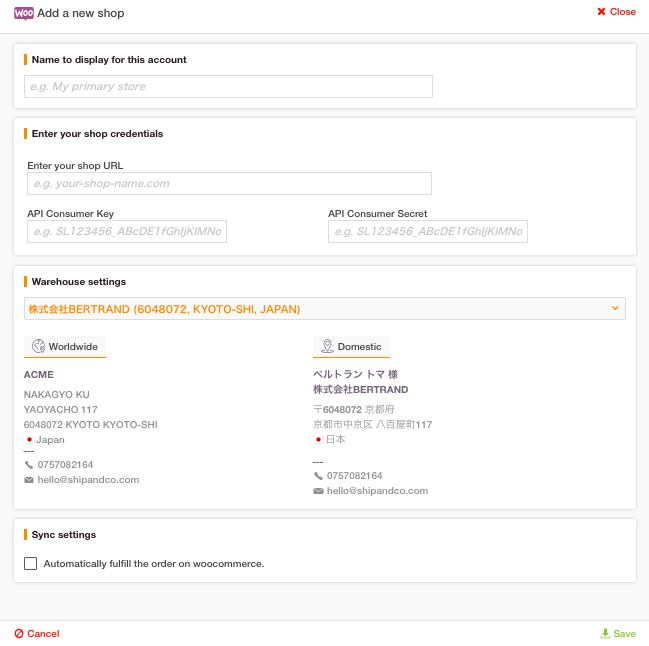 After the connection is completed, orders will be synchronized into the Orders list.