See the following steps for details on how to setup Sagawa Express.
Please enter the 11 digit account number (customer code).
Please select the payment method "Cash on Delivery", and press "submit".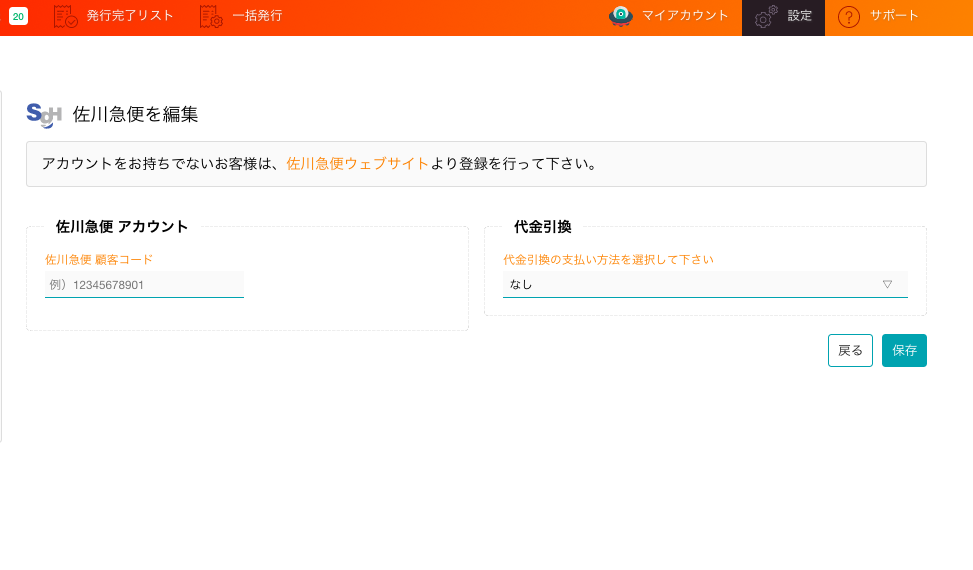 The screen changes to what is displayed in the following image.
API information issued from Sagawa Express will be sent to you within 5-6 business days via email.
After the mail is sent, the link is completed automatically, and you can now issue shipping labels.
After 5-6 business days, if the screen switches to the one below, the link is complete.