1. Select the shipper information of this shop: if you are using a shipper's address other than what is set in the profile, please select or register the store.
2. Synchronization Settings
Automatic transmission of the product shipping notification when a label is issued: at the same time as the label is issued, the tracking number is shown in the sales slip in the Next Engine management screen.
 3. Click "Submit."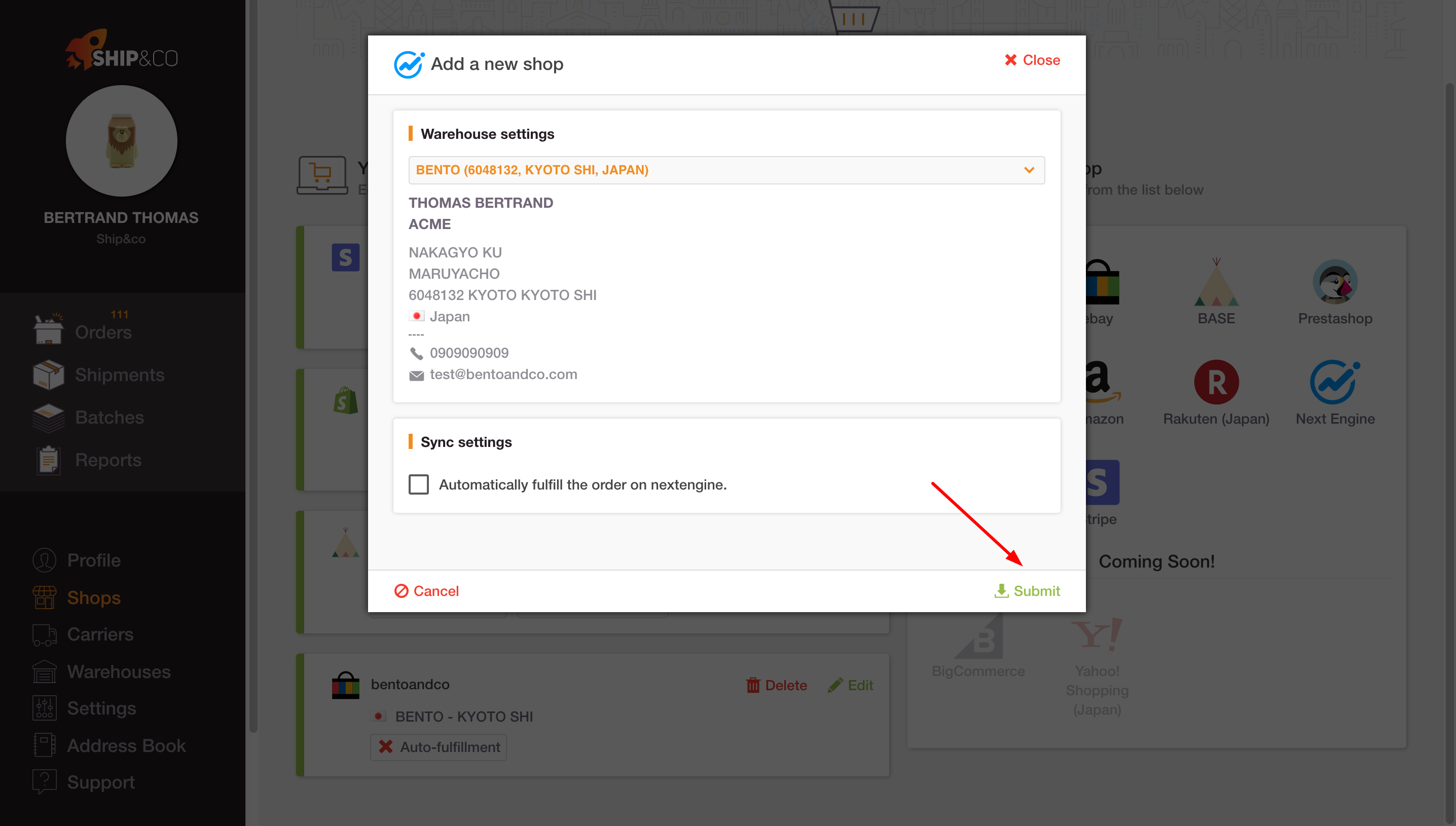 4. Enter the login information of the Next Engine account you want to link.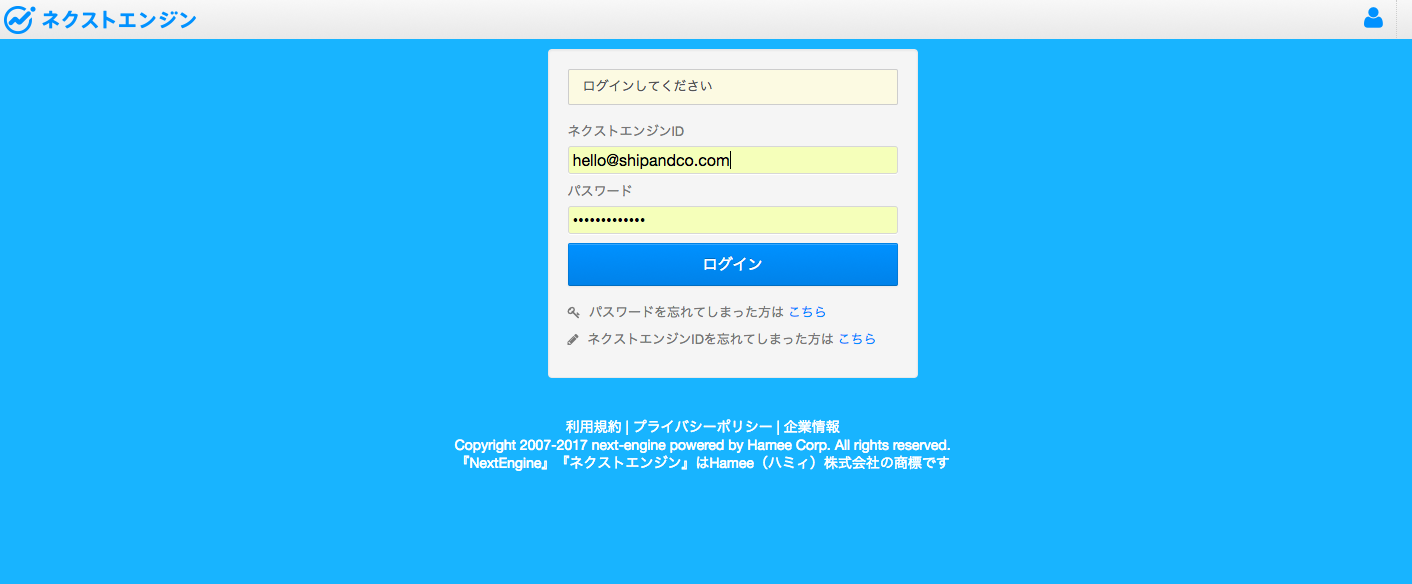 After the connection is completed, orders will be synchronized to the shipping waiting list.