1. Name to display for this account
Please name the Next Engine store for management purpose in Ship&co
2. Warehouse settings
If you have multiple warehouses set up in Ship&co, please select one to use for the Next Engine store by default.
3. Sync Settings
"Automatically fulfill the order on Next Engine":
If you have this setting on, at the same timing of your creating shipping labels in Ship&co, the order status in Next Engine will be automatically updated as "Shipped" and the tracking number will also be displayed.
4. Click "Save."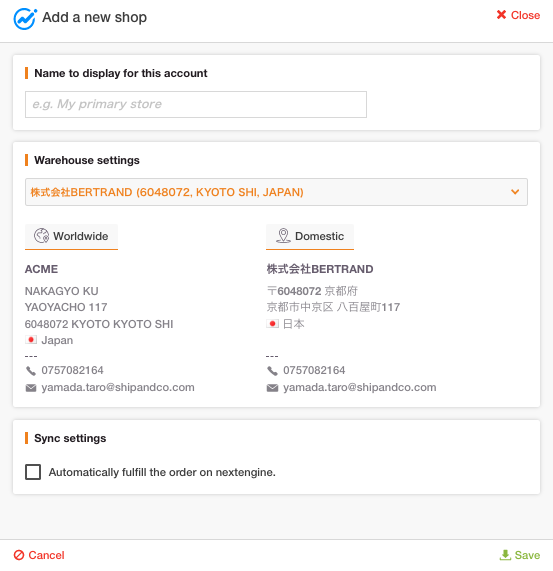 5. Enter the login information of the Next Engine account you want to link.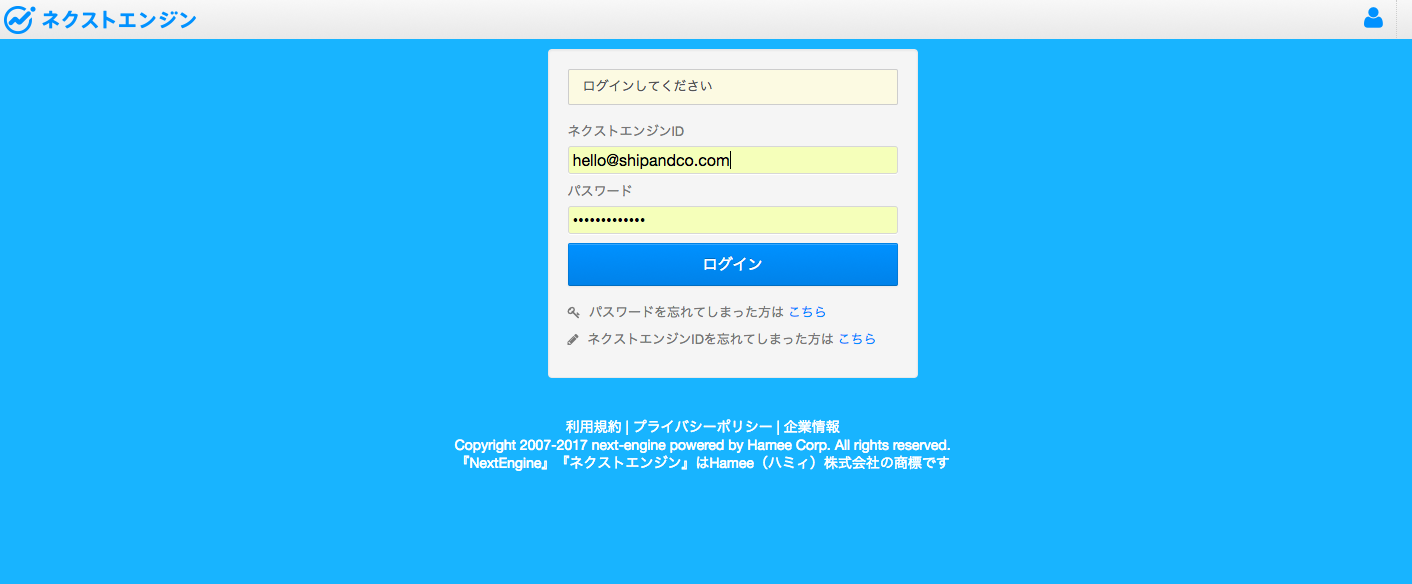 After the connection is completed, orders will be synchronized into the Orders list.