For the thermal printer settings for Mac OS, see the following steps.
Install the Ship&co Print Tool for Mac
Setup Raw Printer for OSX
Open "Terminal":
⌘(command)+ spacebar → Input「Terminal」 → Enter
Enter the following code in Terminal to enable the CUPS web interface.
sudo cupsctl WebInterface=yes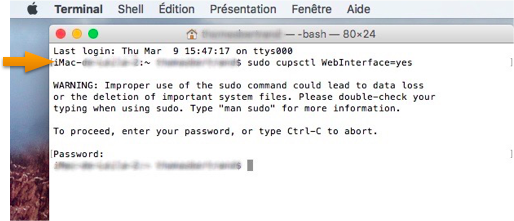 Press the Enter key, and input the Mac OS password.
Open the following link in Safari (or the browser of your choice): http://localhost:631
Click on the "Administration" tab, and select "Add Printer". Choose the name of the thermal printer you want to use.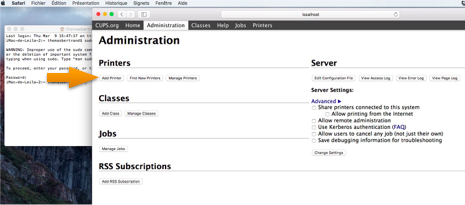 Choose "Modify Printer".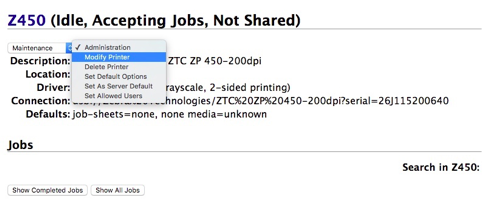 In "Local Printers", choose the thermal printer you are using (USB).

Click "Continue."

Next, choose "RAW".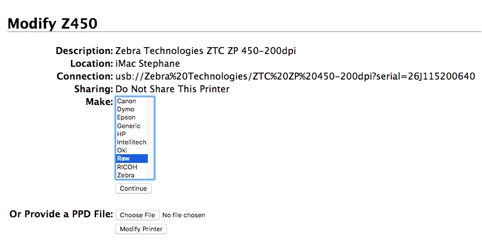 Click "Raw Queue", and then click "Modify Printer".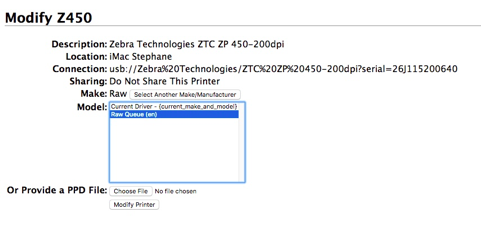 The settings have now been completed.
With these settings, you can print labels from a thermal printer.
shipandco-print-tool-community-2.0.1-unsigned.pkg.zip
10 MB Download