It is possible to issue shipping labels without having a contract with Japan Post.
To set up, in the Ship&co dashboard menu, click on 'Carriers', and on the right side of the page under 'Add a new Carrier', click on the Japan Post International icon.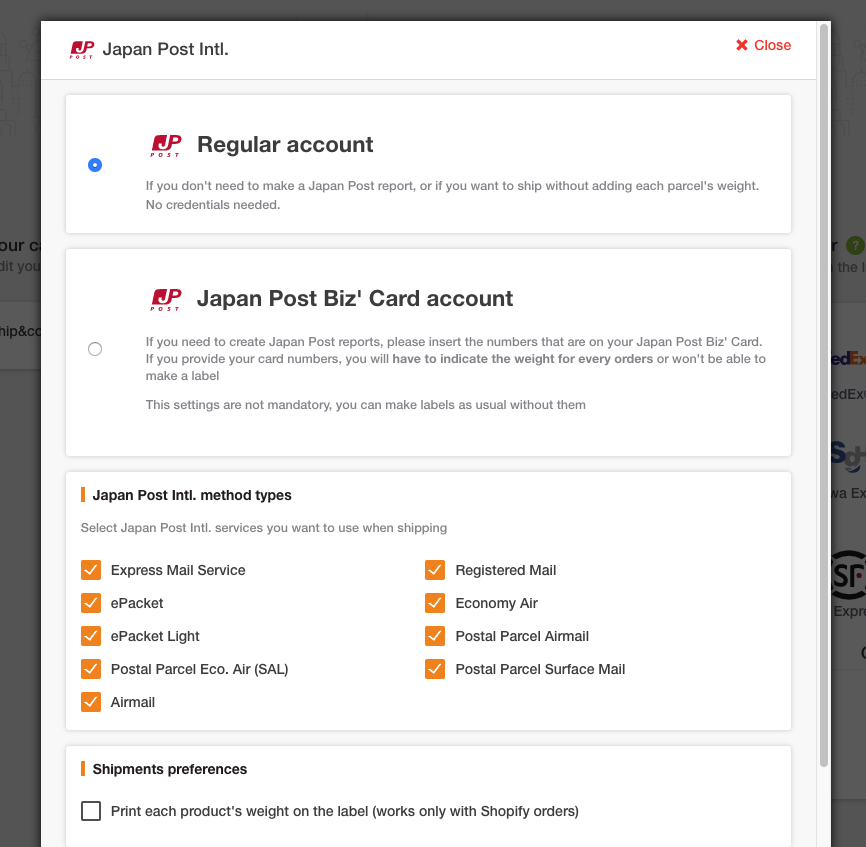 If you would like to print out the "postponement delivery slip (後納郵便物等差出票 / deferred payment)", please register your Yubin Biz Card (ゆうびんビズカード) number in the page above before issuing Japan Post shipping labels.
When issuing shipping labels after Yubin Biz Card registration, inputting the weight is mandatory.