Click on "Carriers", and choose the carrier you want to use. If you have already registered your customer number/carrier credentials etc in the relevant field, you can automatically create postponement delivery slips by the following method.
1. In the menu on the left side of the screen, click "Reports" → "Create a report with." Then, the creation date and number of shipments will be displayed.
2. To create a postponement delivery slips, click "Create" on the right hand side of the screen.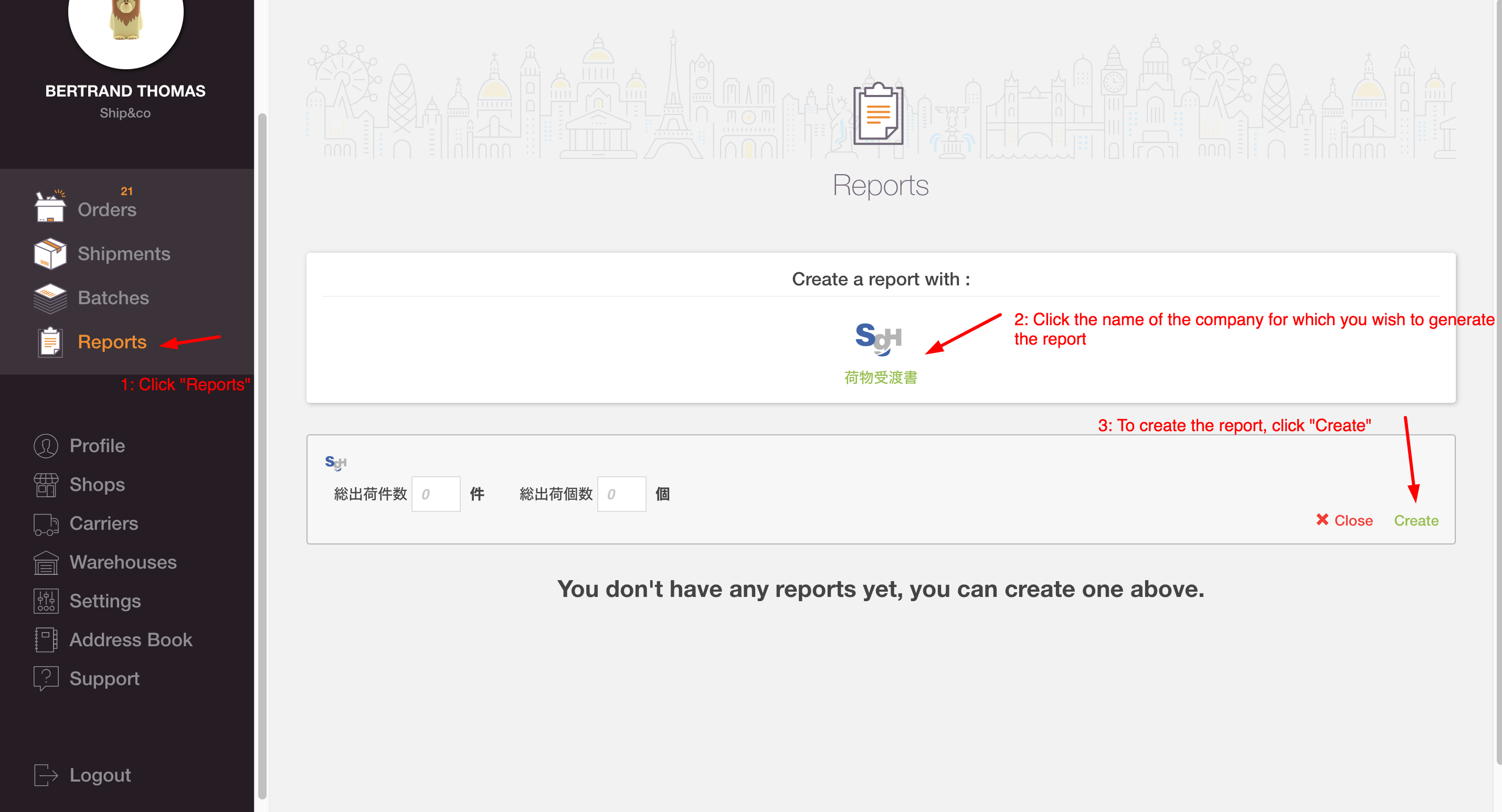 ⚠️Important Points
You must input the weight of the product/s.

 

This function is available for all orders with shipping labels issued by international mail that have not yet been submitted.

  

If you forget to create a postponement delivery slip for the previous day, the next day it will be created for 2 days. We currently do not have a filter function for date selection, so we recommend that you create a postponement delivery slip everyday after shipping has been selected.

Since there is no correction function, if you make a mistake, please physically draw a horizontal line over the mistake.

This function is not compatible with Economy Air/ SAL/ Air/ Airmail (no tracking number). Please write the details by hand.
◯ Compatible with postponement delivery slip (deferred payment)

✖️Incompatible with postponement delivery slip (deferred payment)