If you're an eBay seller who wants to save on shipping costs by sending all their items in one package through combined shipping, Ship&co can help. Ship&co allow you to add items into one order, create a shipping label and easily ship your combined orders.
Combine multiple items from eBay into one package with Ship&co
In this guide, we will walk you through a step to combine orders with multiple items into one package with Ship&co.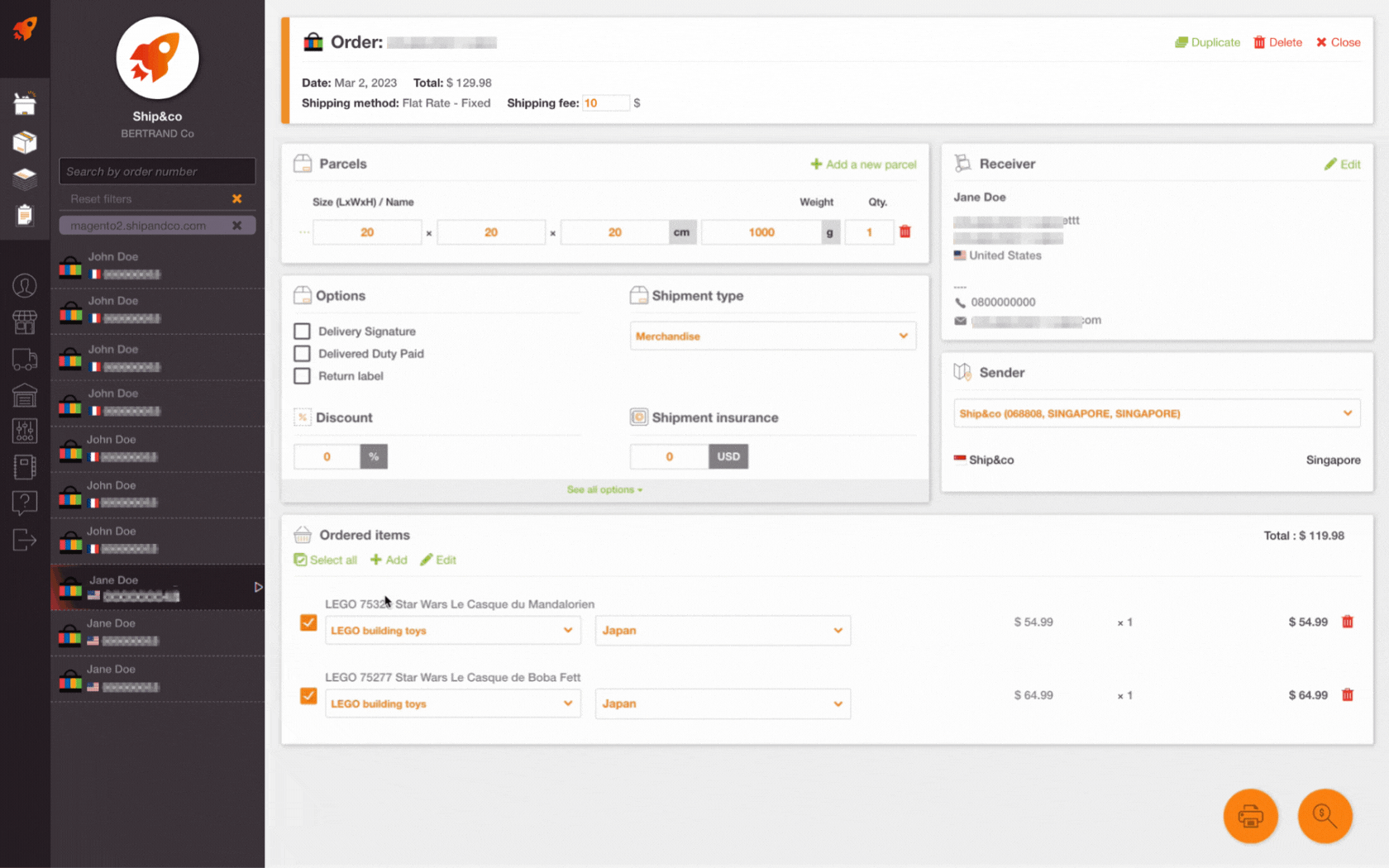 Go to Orders page.
Select one order you want to combine.
In Ordered items section, click Add.
Input the product name, price, and quantity.
Make sure you have HS Code & Product category registered correctly.
Click Submit.
After products are added, if you want to delete the items, you can click the Trash Can icon ( 🗑️ ) located the right of each item details.

Note: As of now, the bundled shipment function is not available. In that case, you can create a shipping label for one of the orders and add that tracking number for all of the items to fulfill an order and notify the shipment on eBay Seller Hub.