As of now, the bundled shipment* function is not available.
Please add the contents of one or more orders to the other order, and make one combined order then create a shipping label for it.
*bundled shipment: bundle multiple orders heading to one destination in one order.
In addition, when Ship&co fulfills your order in the shop, the fulfilment only takes place for the order that you added the contents and shipped out.
As for the remaining order(s), please fulfill in the shop manually.
How to add product details:
Navigate to "Orders" on the left hand side menu, and c

lick the "+ add" button on "product details" at the bottom of the order page.

The input field is displayed as below.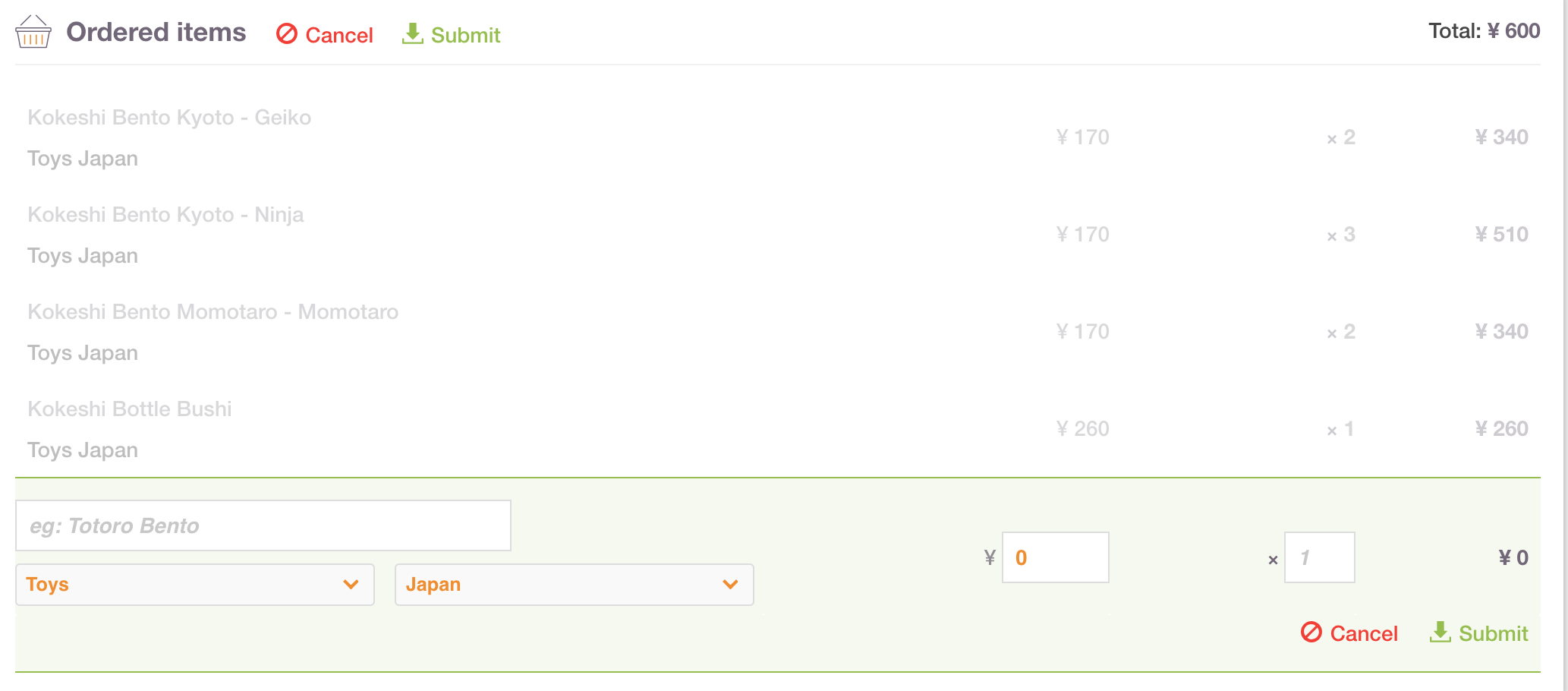 Enter the required product information, and click "Submit."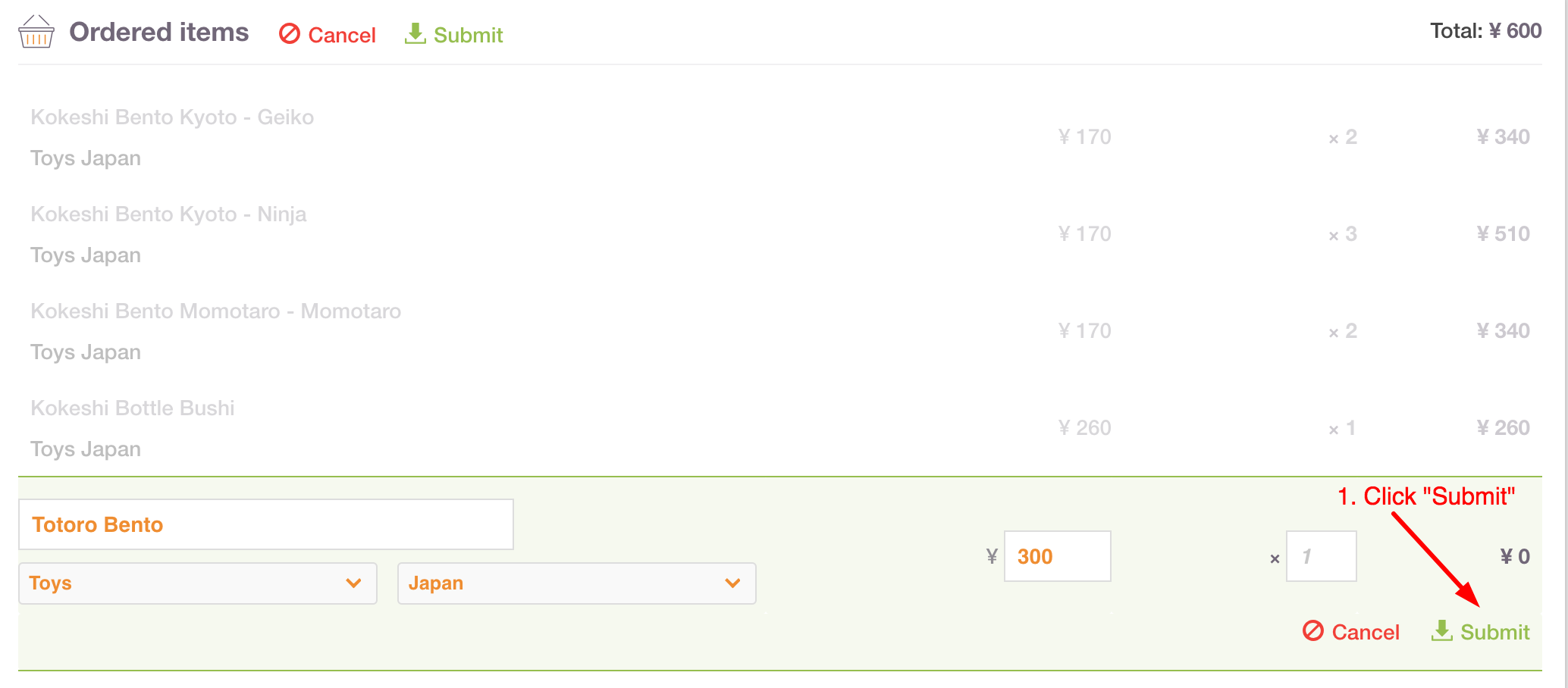 Products are added as shown below.
To delete items, click the trash can icon to the right of the item.