You can add more than one eBay store to Ship&co to manage your shipments easily!

1. "Stores" >> Click on "eBay" to create a new store.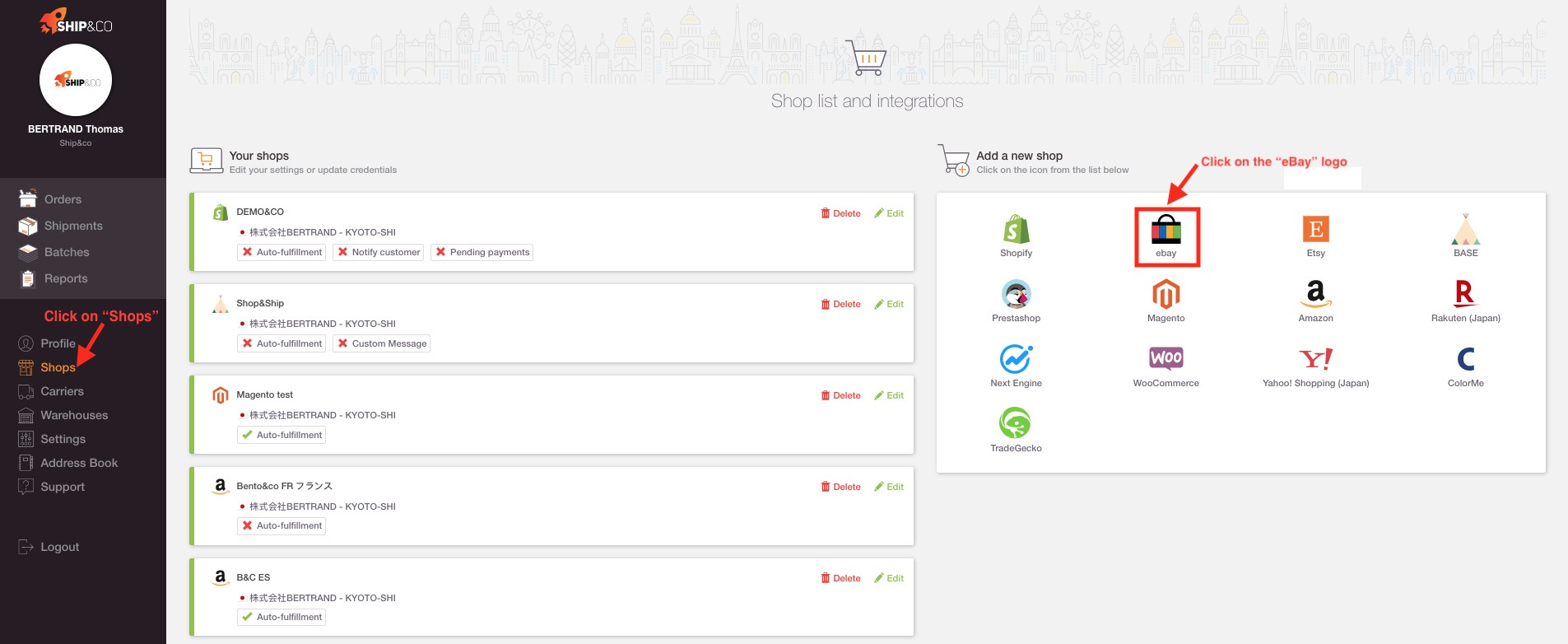 2. Please enter the required information.
Select the shipper information of the shop:

if you have multiple shipper information registered, please select the shipping address.
Synchronization Settings
Automatic Shipping Completion Setting at Label Issuance: At the same time as when the label is issued, "Marked as shipped" is displayed on the order page on the eBay management screen. Also, you can automatically send a shipment completion notification email to the email address the consignee registered.
After the above settings have been completed, press the "save" button.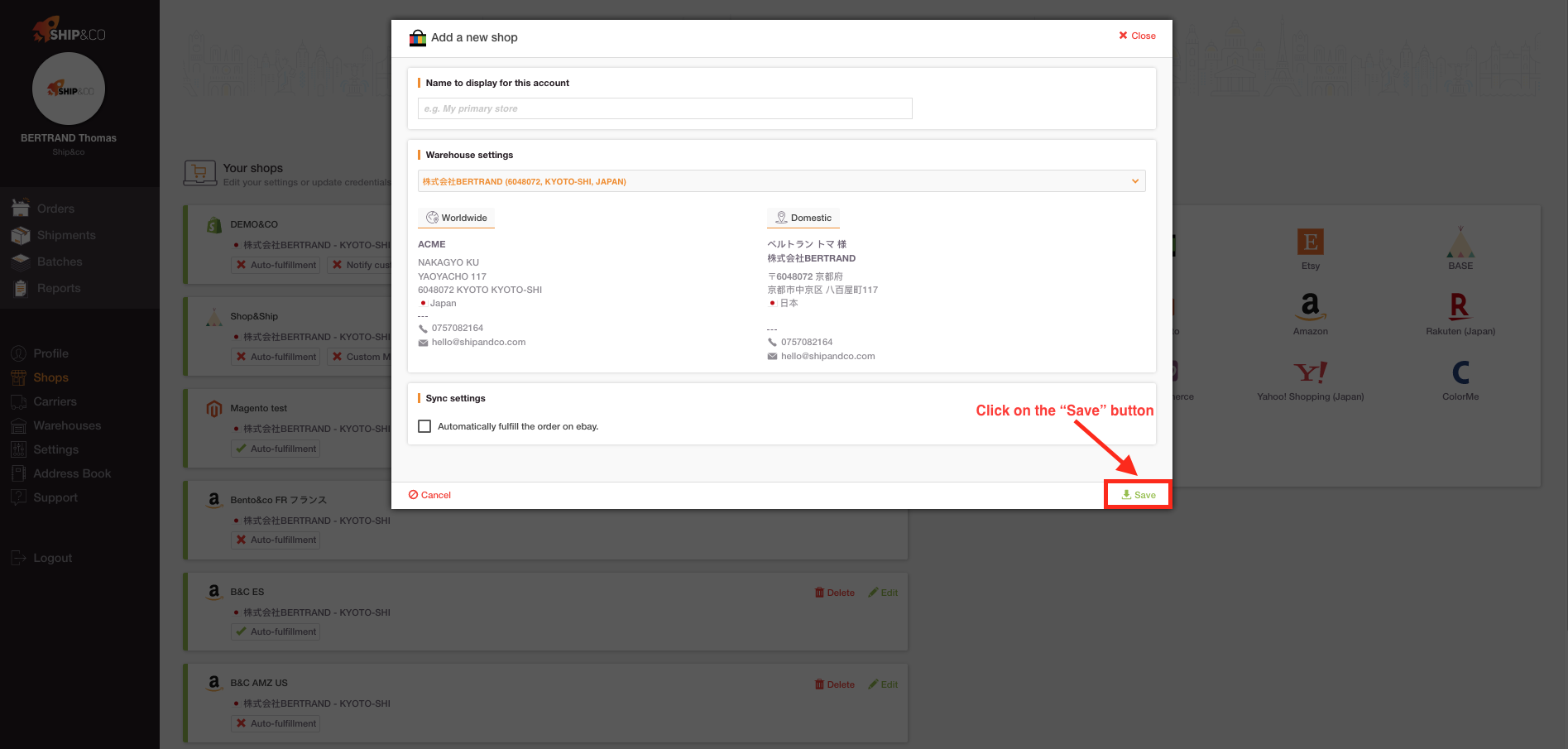 3. Go to the eBay login screen.
Input your eBay store login information
Although you will be redirected to
ebay.com
URL, this is compatible with any eBay store credentials (email + password).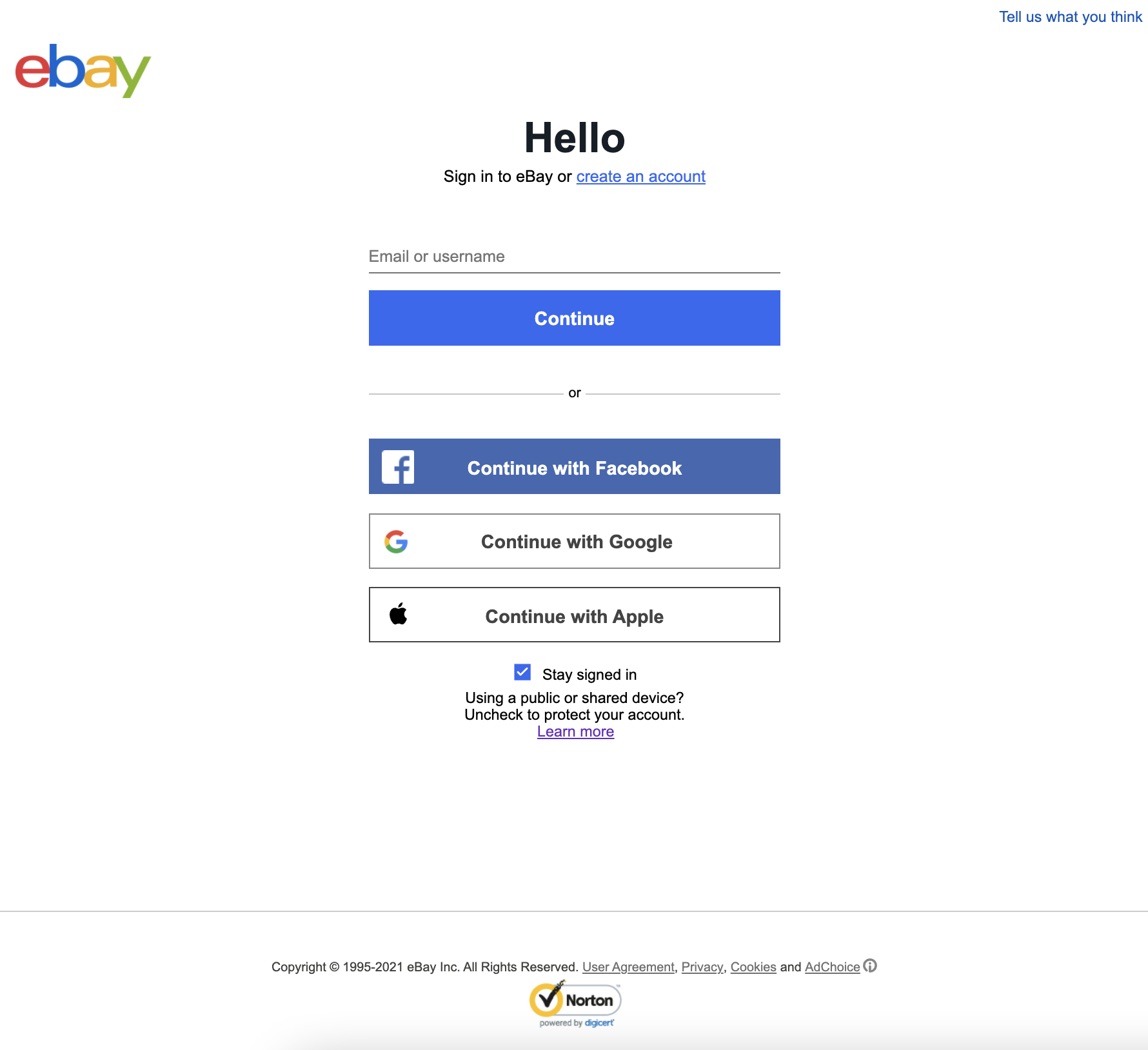 Click the "I agree" button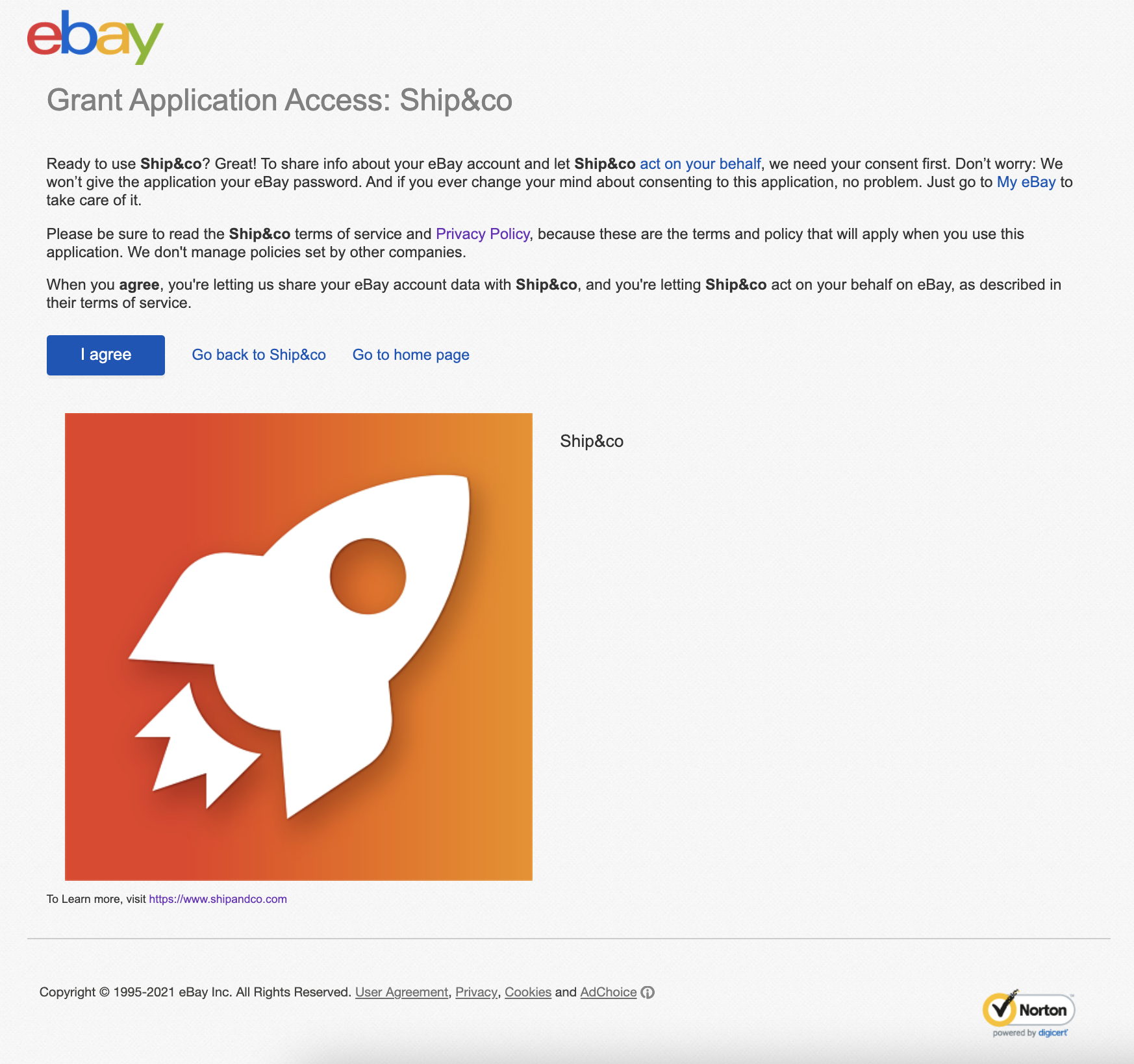 After the connection is completed, the order information is then synchronized to the "Orders" list in Ship&co.
[ Please Note ]
If two-step verification is set for your eBay app, you may not be able to complete the store registration. In that case, please cancel the two-step verification and try registering again.