1. Navigate to the Order page as the image below.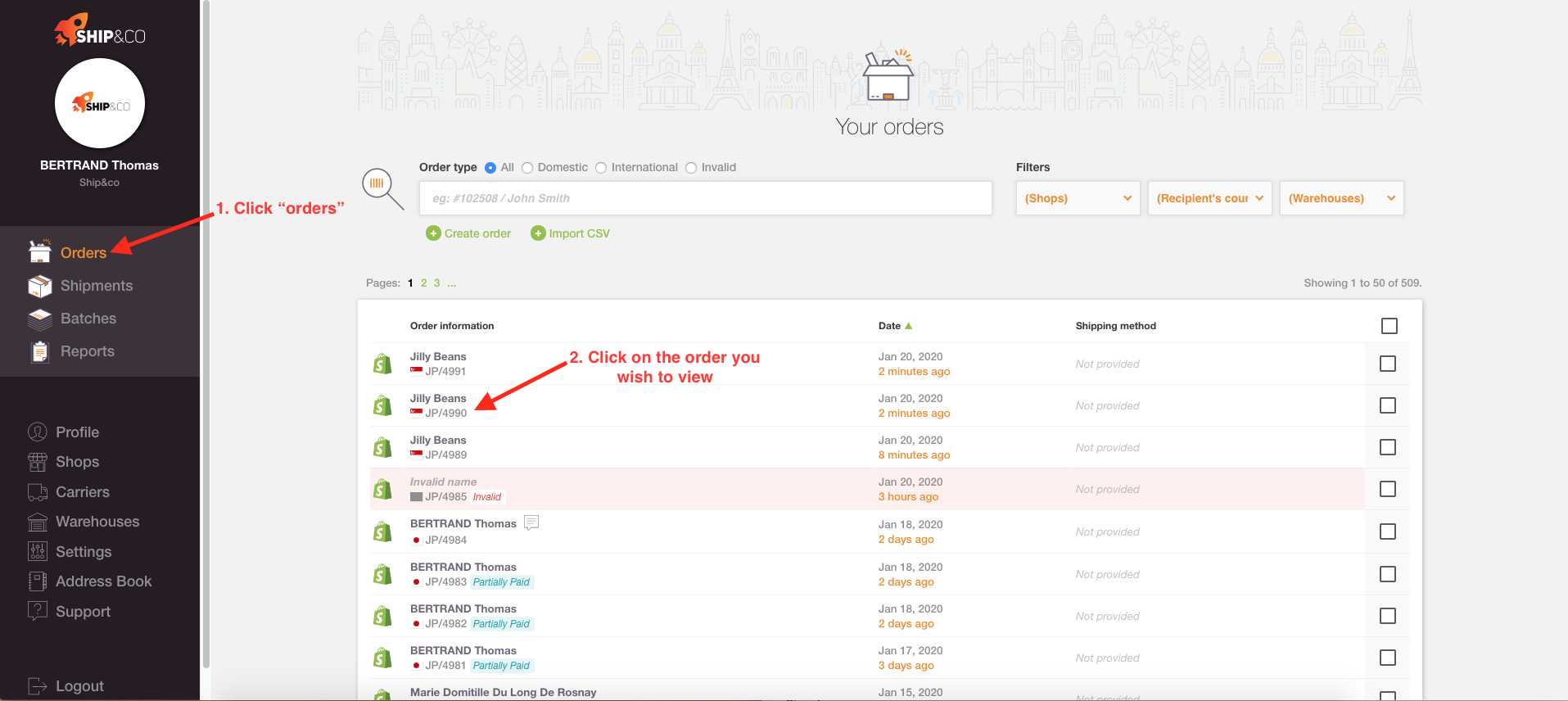 2. Enter the relevant details of the shipment (size of the parcel(s), options, discounts, etc), and click on the magnifying glass (fare confirmation) button on the bottom right of the page to get shipping rates.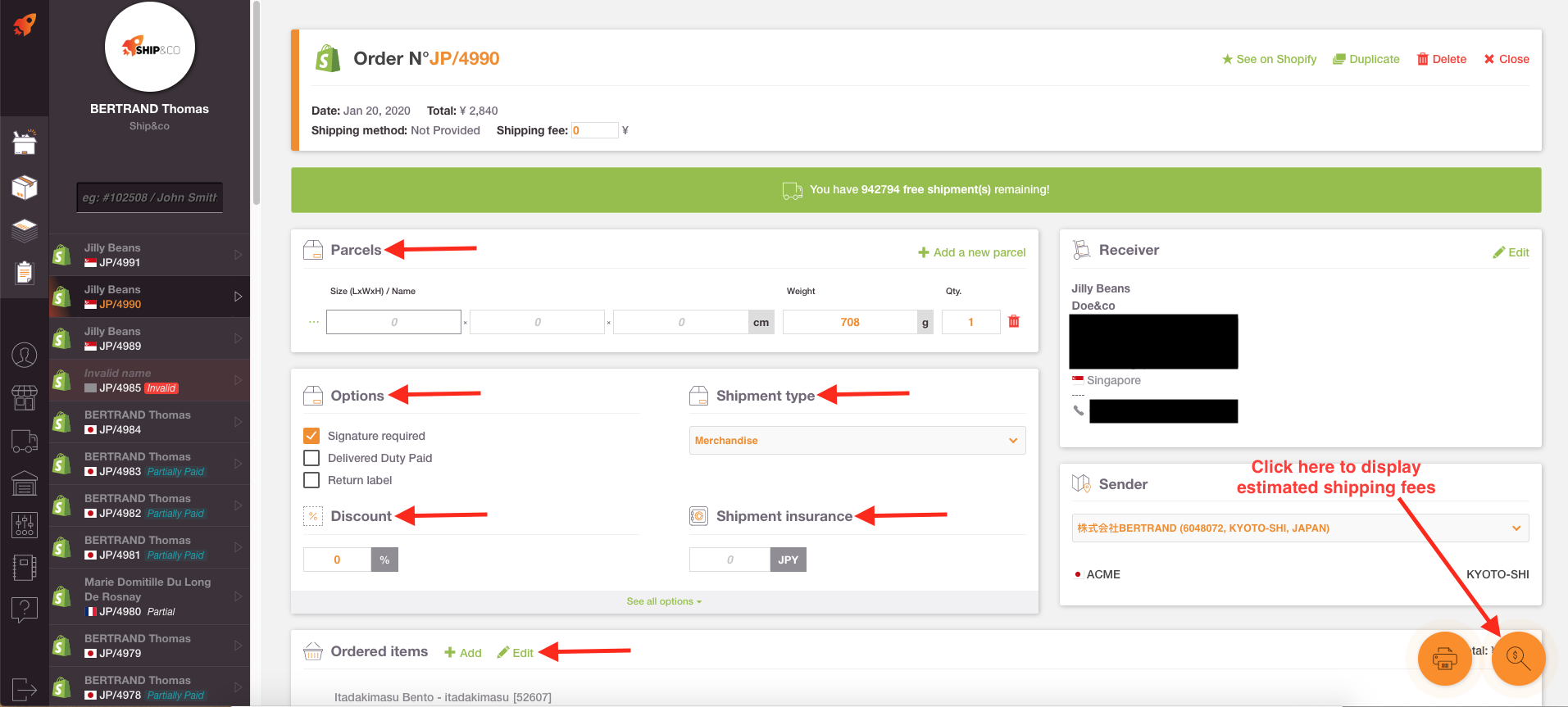 3. The estimated shipping fees for your registered carriers are displayed on the left side. Click the printer button on your desired shipping company/service to create a shipping label.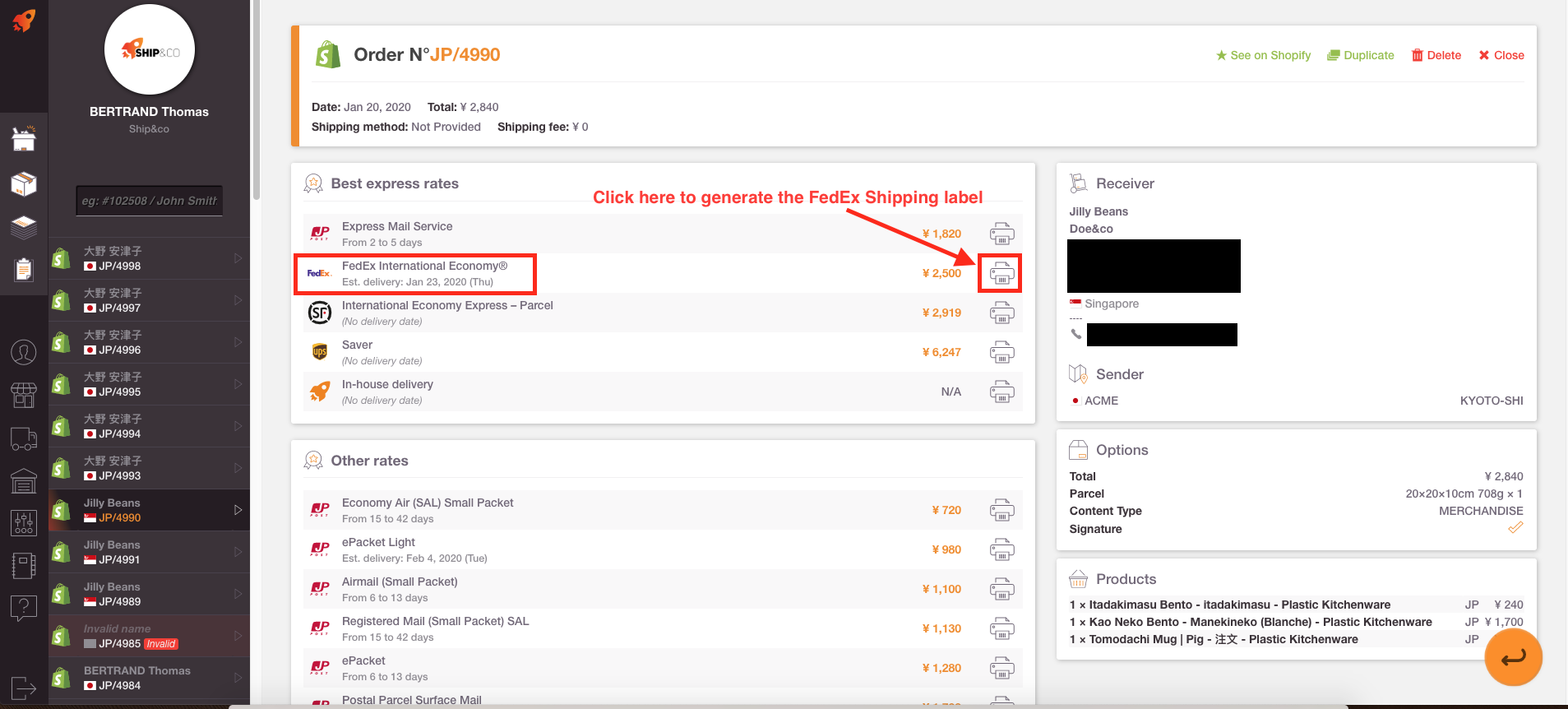 4. The screen will change to the one below, and the shipping label is now issued. Click the "Label" button to print your FedEx label.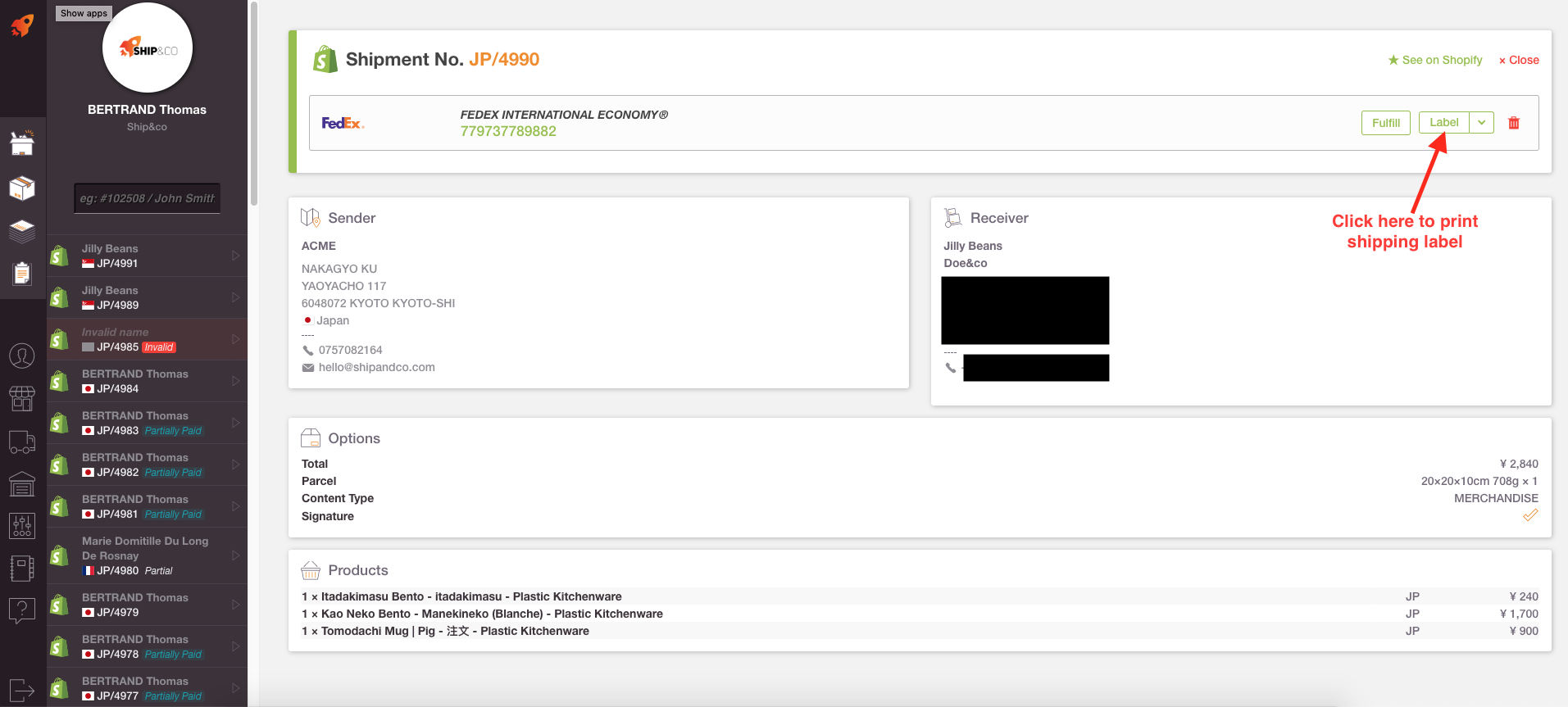 If you click the pull-down arrow next to the Label button, you can also print an invoice for the order. Note: When FedEx's ETD (Electric Trade Document) system is applied, it is not necessary to attach an invoice on your shipments for customs clearance purposes.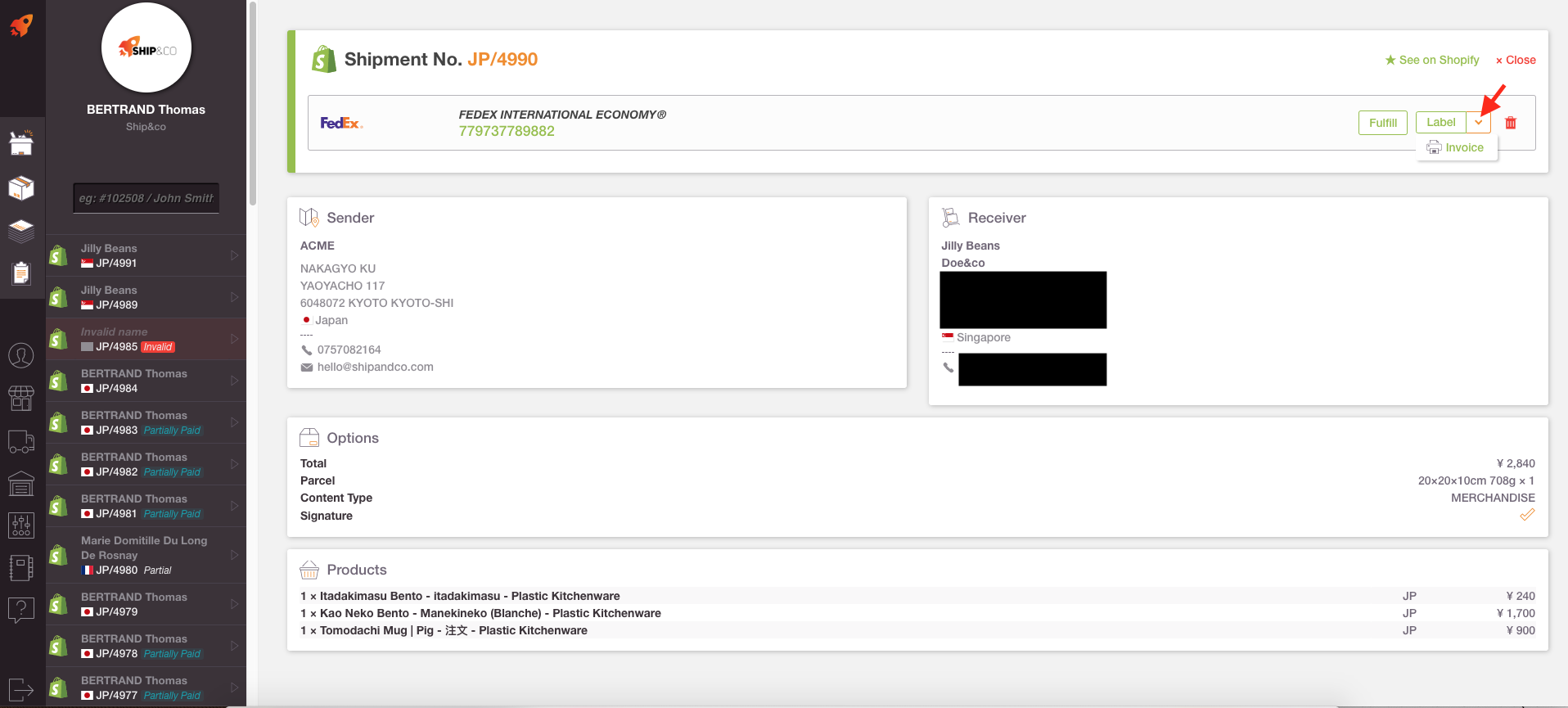 Example of FedEx shipping label (Standard A4 size):