For a list of FedEx Optional Services Fees, please see the attached file.
The following fees caused by the destination address and excess cargo size are displayed in more detail when viewing the fare issued in the shipping label.  
The displayed fare amount will include the commission and fuel surcharge.
In the case of DPP

, please note that the local tax incoming payment fee is not included in the displayed fare amount. 
Fare display example: blue letters = lead time, red letters/deficit = fee + fuel surcharge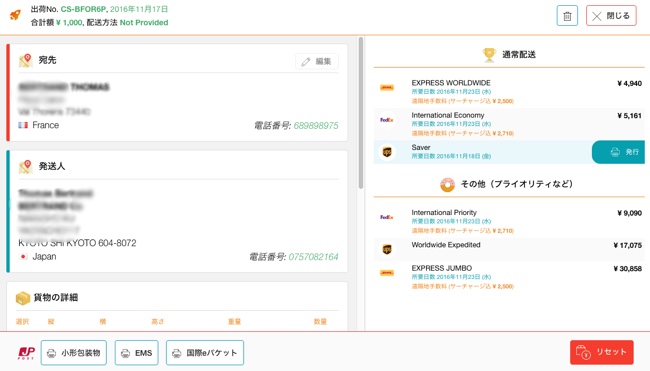 Please see this page for more information about FedEx surcharges.