When the customer's shipping address is listed by Sagawa Express as an area where a relay (third party shipping partner) service is required, you see a temporary message "This is a relay area, shipping surcharge may apply for this address" at the bottom of the page, right after the shipping label is generated.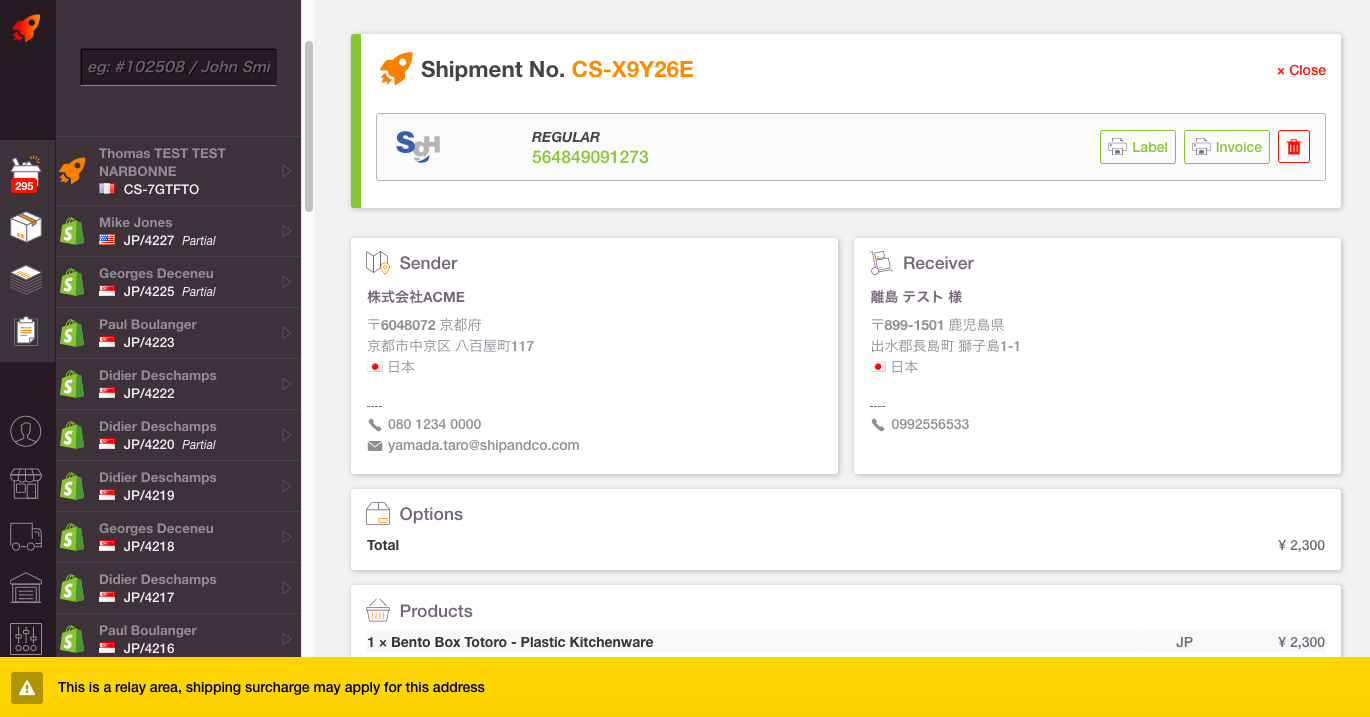 In addition, "中継 (=Relay)" will be displayed on the shipping label.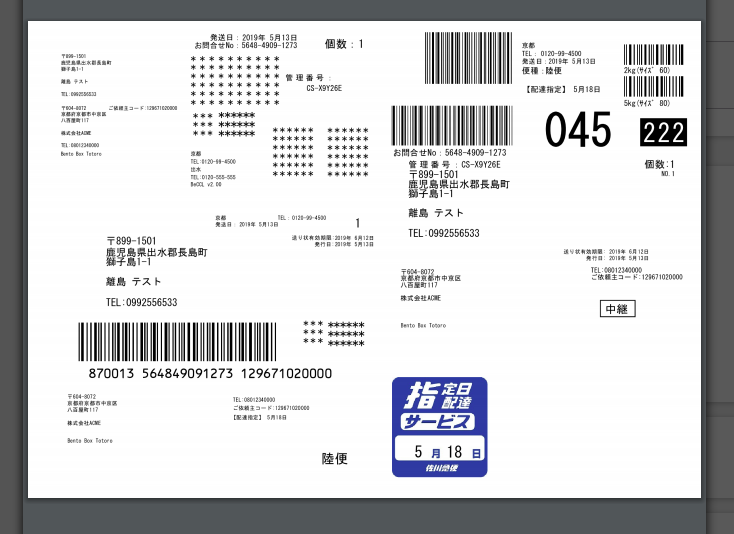 In some remote islands and mountainous areas, relay services will be necessary and refrigerated/frozen options may not be available (in such cases, an error message "Refrigerated/frozen delivery cannot be chosen for this area" will be shown when trying to create Sagawa labels with these options chosen for such areas.) For more details on the relay service fees and areas, please contact your Sagawa Express's sales representative directly.