Unshipped orders* are displayed in order of the newest date.
(*Unshipped orders: this applies to orders which have "unfulfilled" status in the shop).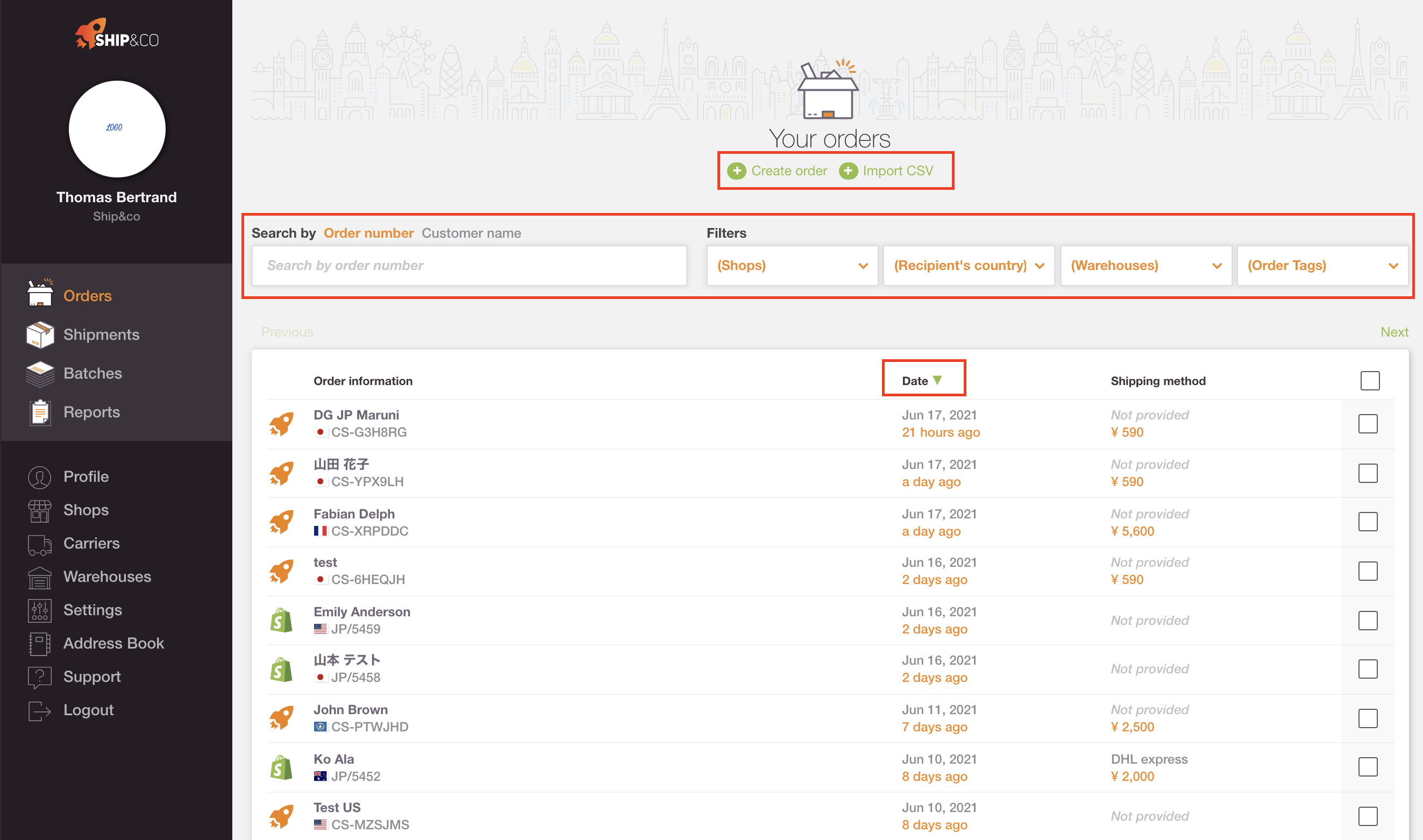 Pages: displays a list of all unshipped orders. (50 orders are displayed per single page.)
Date order change function: click the ▲ mark to the right of the date to select ascending or descending dates.
Order type and Filters: you can filter by order types (all, domestic, international, invalid), shops, consignee's countries, and by the shipper's warehouses. If you use Shopify, you can also use Shopify tag feature to filter orders by tags.
Add order manually: it is possible to add an order manually by creating a new order

or by

importing a CSV file.