If a temporary bug occurs, such as a new Shopify order not being fetched, you could try renewing the sync by resetting your store on Ship&co.
Caution:

If you delete and re-install the Ship&co app on your Shopify store's Admin Page, it might cause an issue where some orders may not be synchronised. Please make sure to reset your Shopify store on Ship&co's "Shops" page.
Also, please note that if there are still "Unfulfilled" orders created beyond the last 60 days, resetting the store will remove them and they will no longer automatically appear on Ship&co due to Shopify's sync restrictions. However, you can force Ship&co to sync these orders by updating the data for each order on the Shopify admin page. For this, you can use the "Notes" section (see the image below) to update the data. Just adding a single symbol such as a hyphen or dot will do.

How to reset the store:
Shops → Your shops → Shopify Store→ click" Delete".
(Before clicking the "Delete" button, we advise that you check and make a note of the currently registered URL and sync settings by clicking the "Edit" button. This will help the resetting process go smoothly.)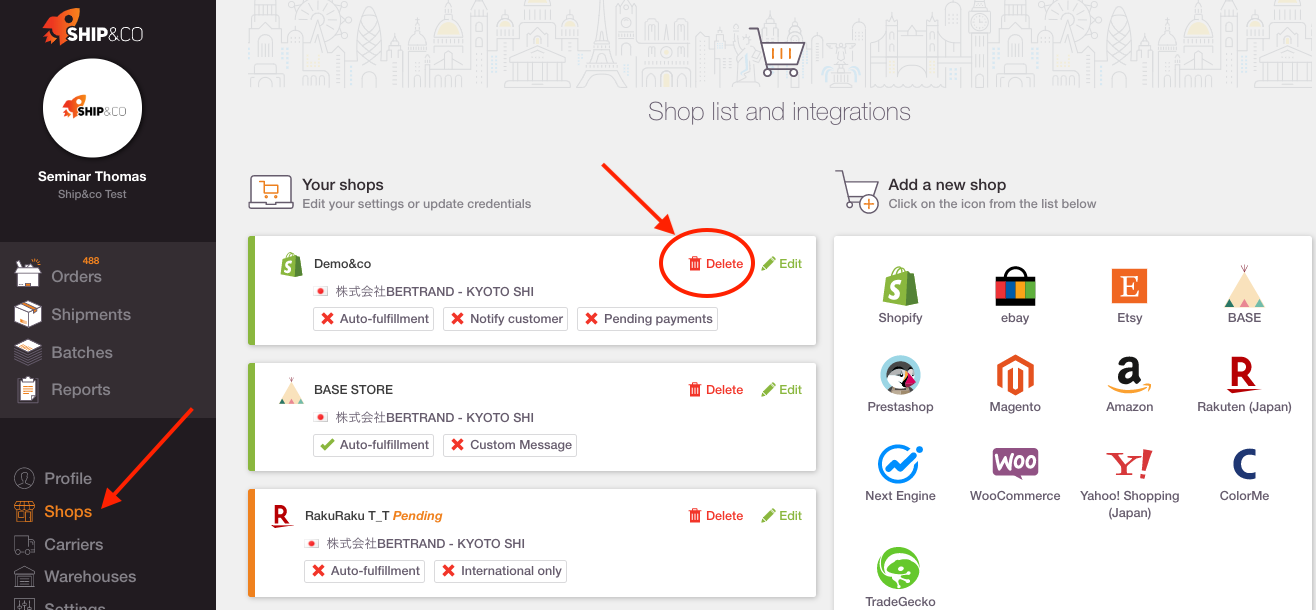 On the right side of the screen, under the "Add a new shop", select the Shopify logo, and re-add the store.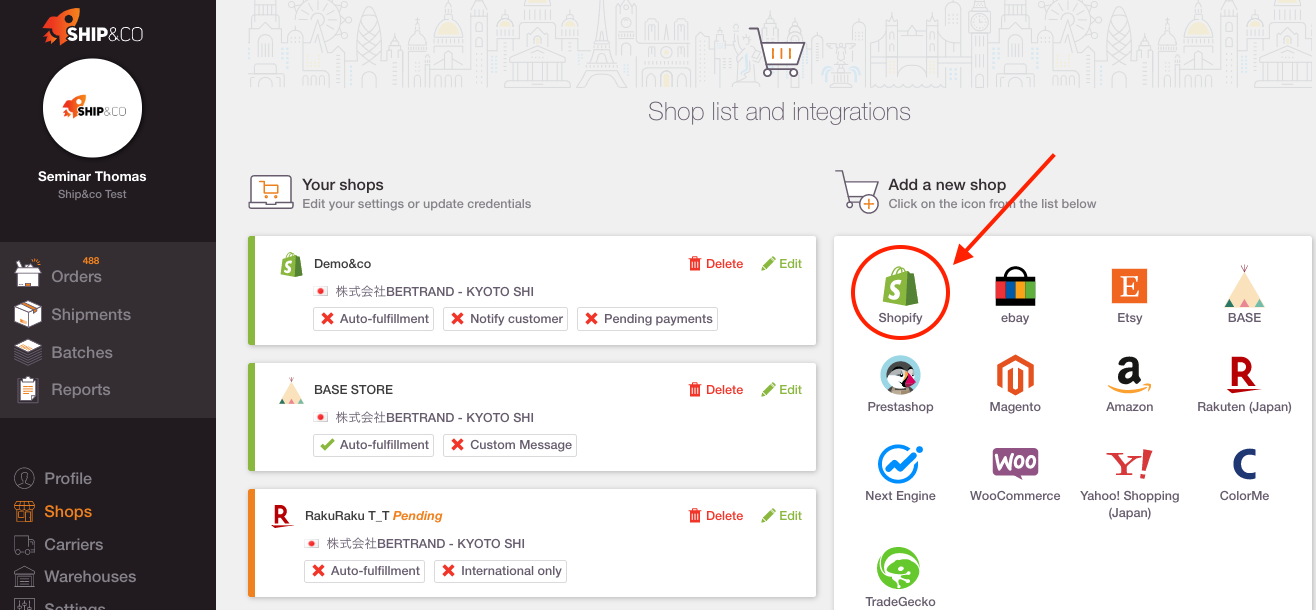 The screen will switch to Shopify's app installation page. Please complete the installation, and after a short while, Shopify orders will appear on the Orders page.
Newly imported orders are limited to "paid" and "unfulfilled" orders created within the last 60 days. (If you have set the "Fetch orders with incomplete payments: pending, payment authorized and partially paid" option, those orders are also imported.)
If you would like to sync "unfulfilled" orders created beyond the last 60 days, please check the "Caution" column at the top of this page.
The data and shipping record on the "Shipments" page will not be deleted by resetting the store.