If a temporary bug occurs, such as a Shopify order not being fetched, please try resetting the store on Ship&co.
Caution:
If you delete and re-register the Ship&co app on your Shopify store's Admin Page, it might cause an issue where some orders may not be synchronised. Please make sure to reset your Shopify store on Ship&co's "Shops" page.


How to reset the store:
Shops → Your shops → Shopify Store→ click" Delete".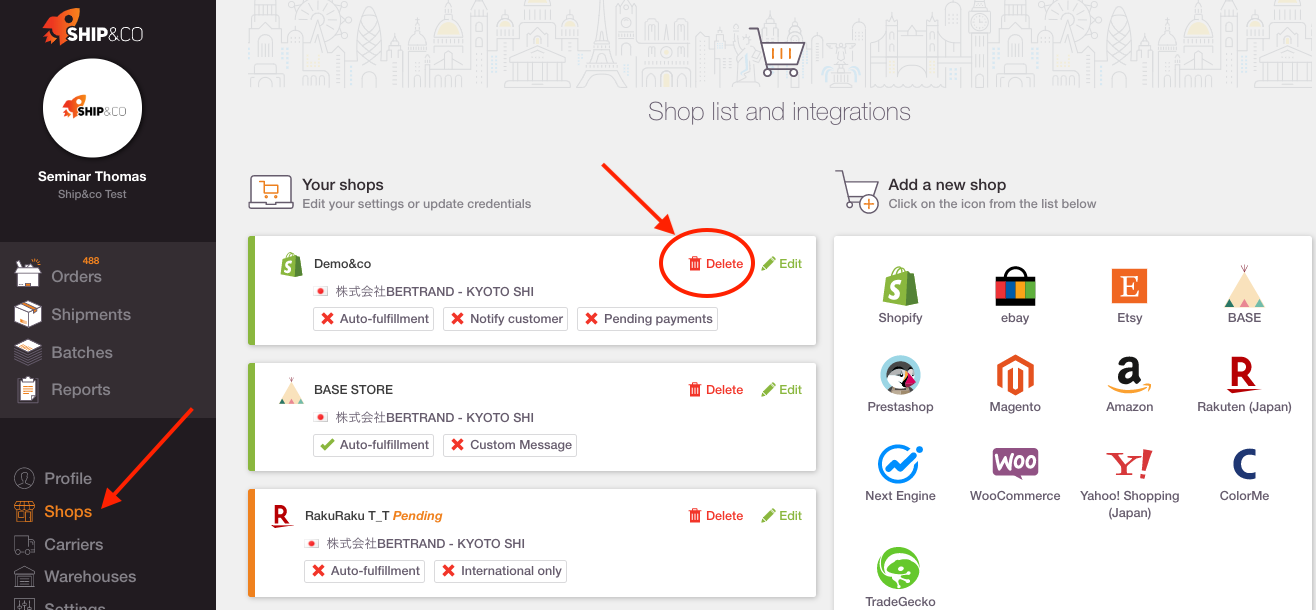 On the right side of the screen, under the "Add a new shop" interface, select the Shopify logo, and re-register the store.