Ship&co syncs your Shopify order real-time in order to ensure all shipping details are accurate.
However, when you delete and re-install the Ship&co on your Shopify admin, it might cause an issue where some orders may not be synced. In that case, you can solve that incident by following these steps to manually force a synchronization of those orders.
Reset your Shopify Store
To ensure a smooth reset process, we advise you to take note of the currently registered URL and sync settings before deleting the store so that you can reset your Shopify store with the same settings.
To reset your Shopify store in Ship&co, follow these simple steps:
Go to Shops page
Click Delete on Shopify stores located at Your shops section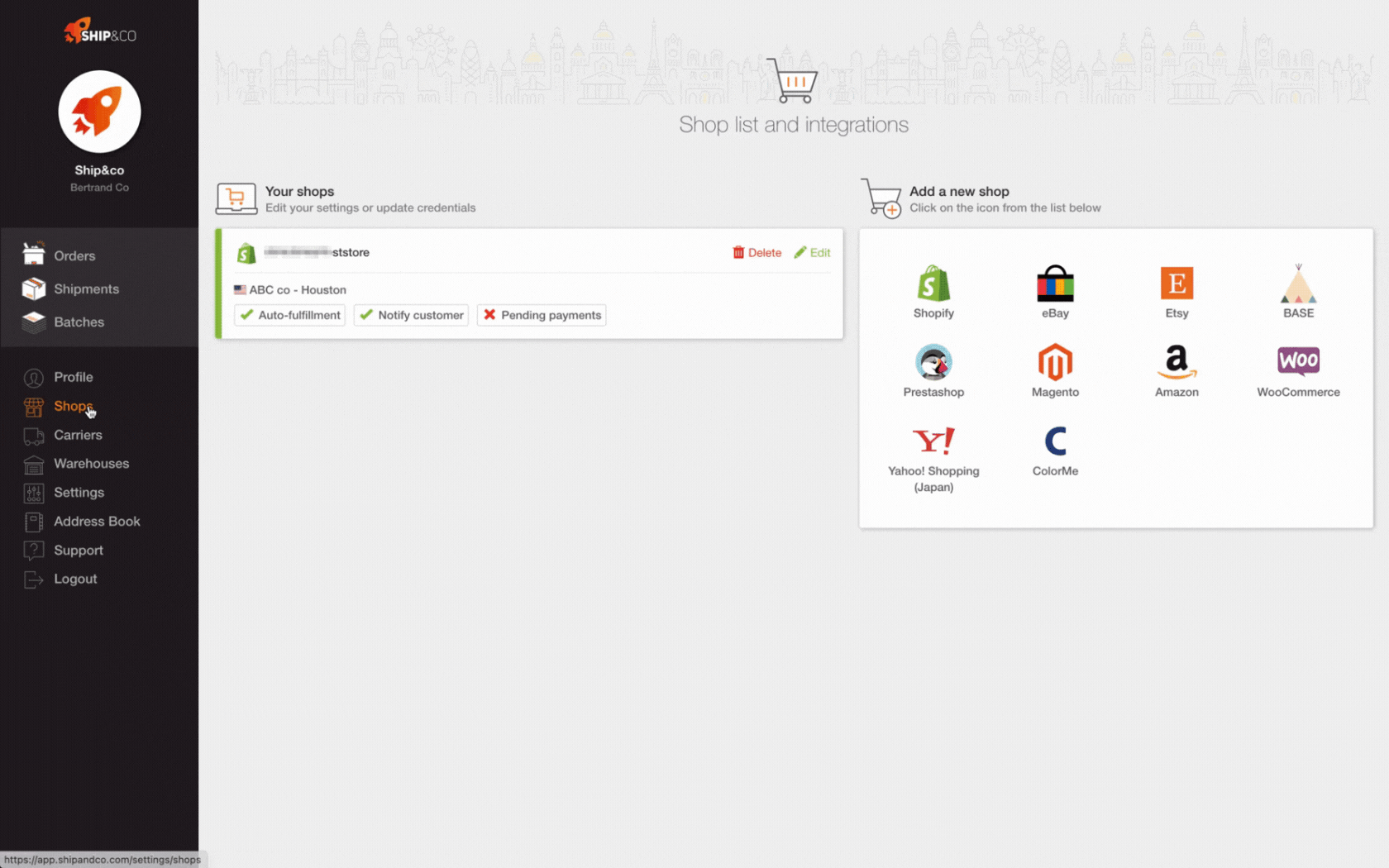 Now that your Shopify store is deleted from Ship&co, you can re-add it by following these steps:
Click on Shopify logo on Add a new shop section.
Enter your Shopify Shop URL and click Save.
Click Install App on Shopify's

app installation page.
If you have question about how to install Shopify shop to Ship&co, see this support page for more details. Once the installation is completed, Shopify orders will appear on the Orders page.
If there are any Unfulfilled orders that were created more than 60 days ago, resetting the store will remove them. As a result, these orders will no longer appear automatically on Ship&co due to Shopify's sync restrictions.
Note: The shipping record on the Shipments page will not be deleted by resetting the store.
Manually force a synchronization of the unfetched orders
If you have few orders missing, you can force a sync of these orders by updating the data for each order on the Shopify admin page. It could be an action to add Order Tags or add an Order Notes in Shopify admin page. In this guide, we will walk you through a step to add Order Notes to trigger an order sync.
To manually force a synchronization of the missing orders, follow these simple steps:
Go to Orders in your Shopify admin

Click on Orders you want to manually force a sync
Click Edit on Notes section
Adding some text to trigger the sync
You can add either a random text or a single symbol such as a hyphen or dot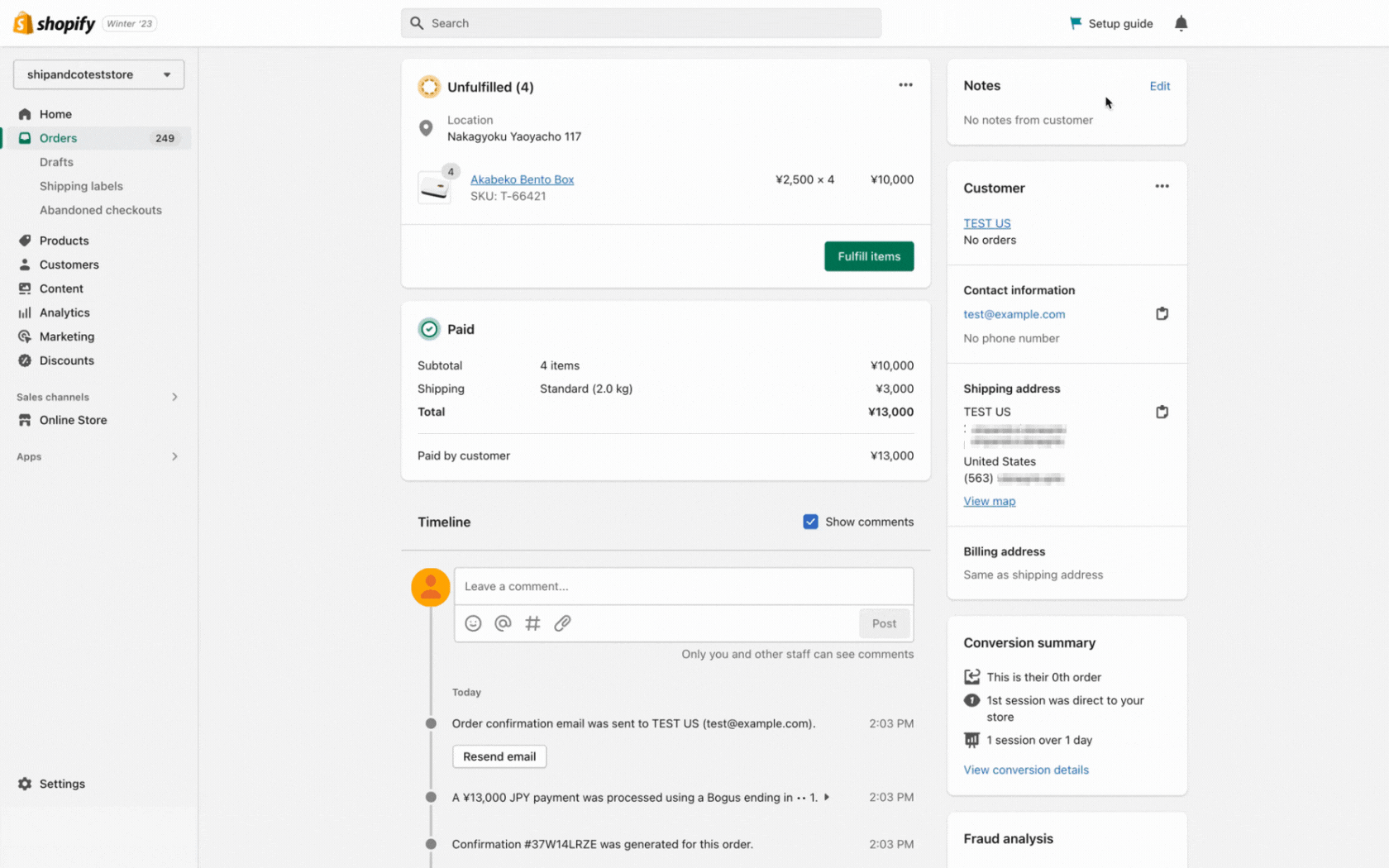 Note: The newly imported orders are restricted to those with Paid and Unfulfilled status, and they must have been created within the last 60 days. If you have selected the 'Fetch authorized and pending/partially paid orders' option, which includes orders with Pending, Payment Authorized, and Partially Paid orders, those order will also be synced to Ship&co.