To add a new warehouse or edit an existing one, go to "Warehouses" on the left-hand menu.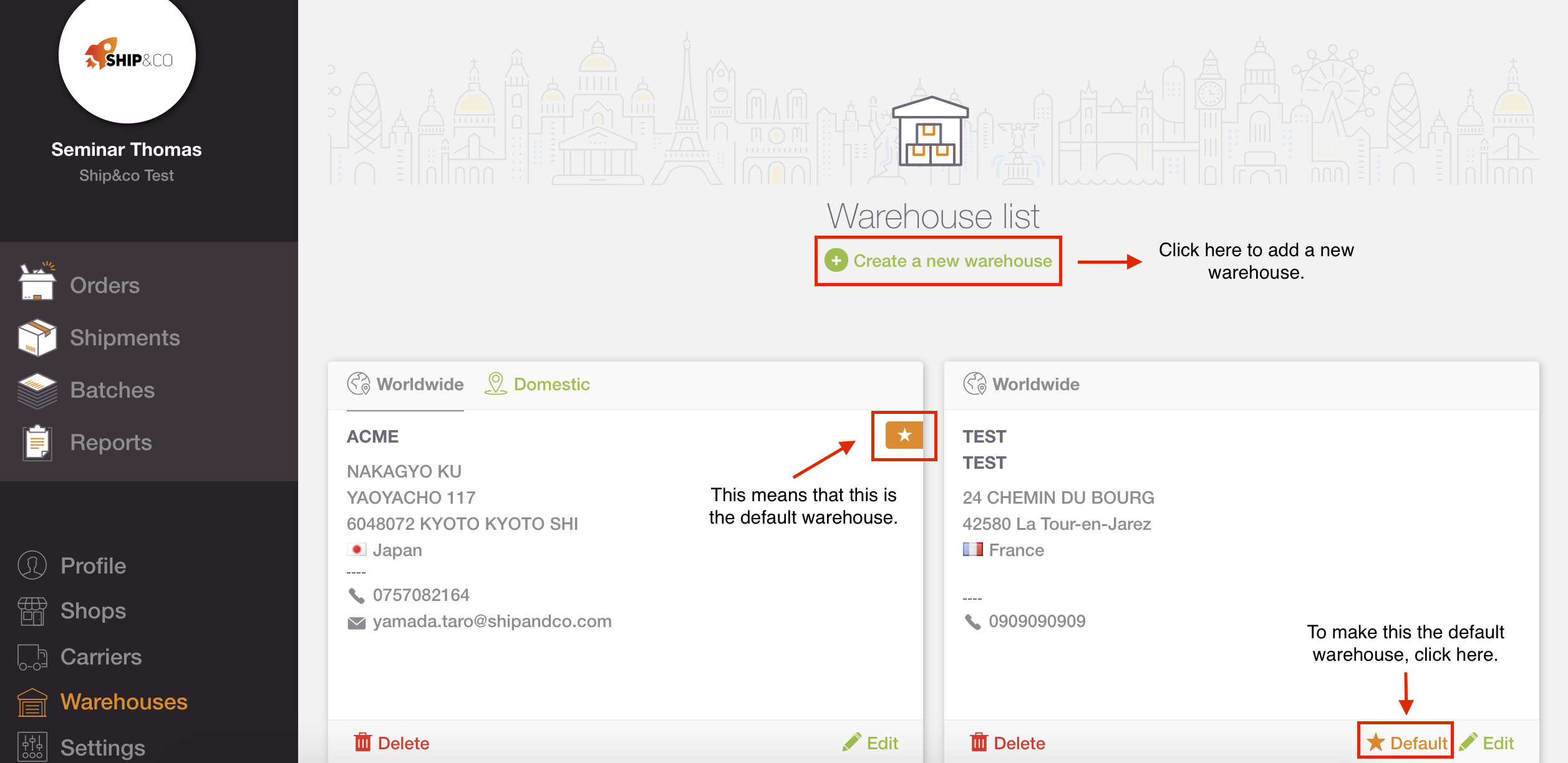 To create a new warehouse, click "create a new warehouse" and enter the required details. Fill in all the details, as all fields are required by the shipping carrier. For address, break into multiple address lines if a particular line is too long.
The edit an existing warehouse, click "Edit".
To set the default warehouse, click the "Default" button at the bottom of each warehouse. The default warehouse will be marked with a star on the top right hand side of the warehouse. Default warehouse means that when you create your shipments, the sender address will be by default be chosen as that default warehouse.