Credit card information can be changed from the 'Credit Card >> Edit' subheading located in "Profile".
How to change your credit card information:
Click the "Profile" button on the left side

Click the "Edit" button on the right side of the credit card

Enter and register different credit card information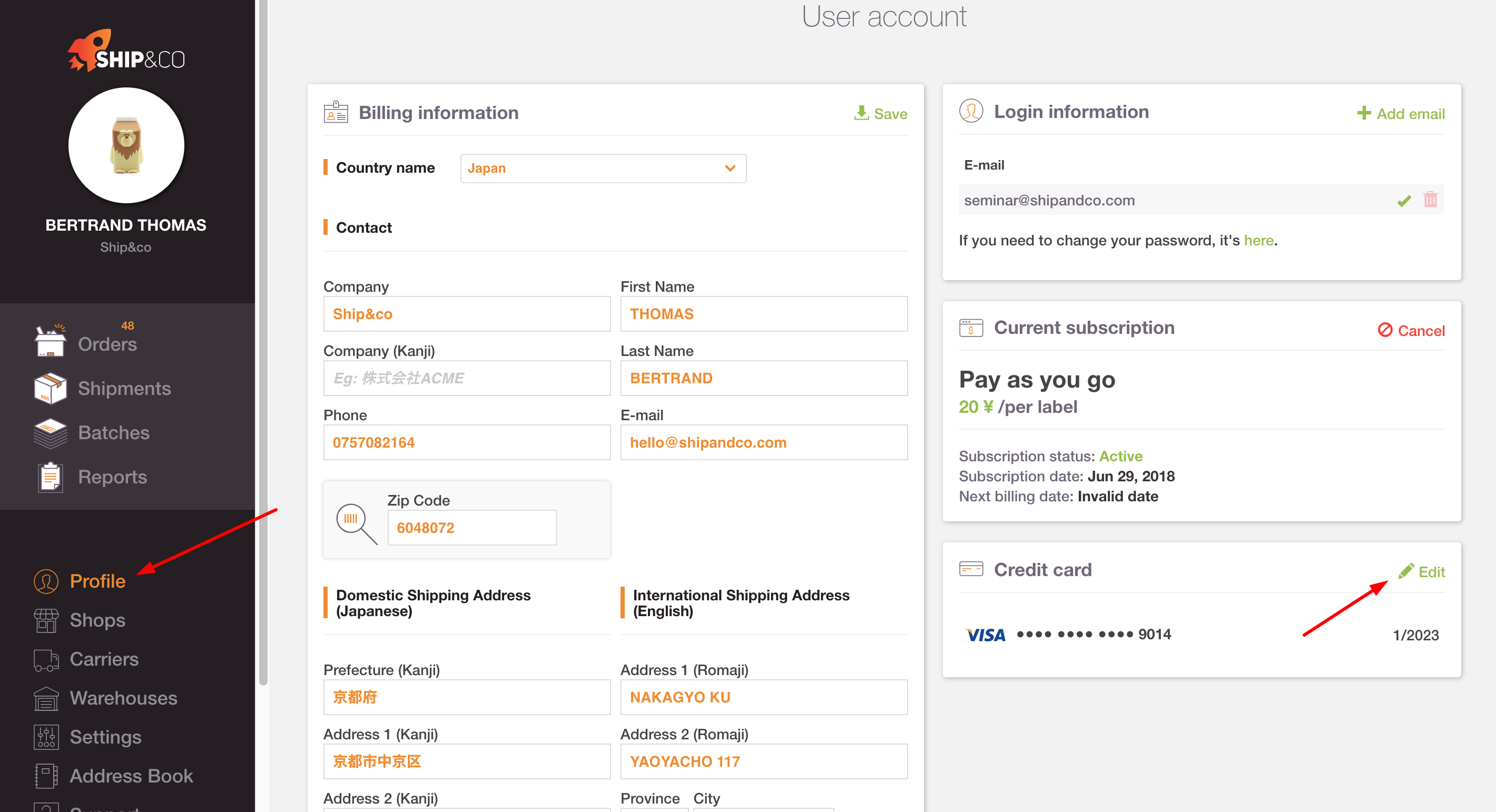 When a settlement error occurs, an authentication error warning is displayed from the settlement system (Stripe).
We will send you an email from Ship&co entitled 'Credit Card Authentication Error'.
Regarding the usage situation of a credit card, Ship&co cannot directly investigate due to personal information concerns. In such a case, we apologize for your inconvenience, yet request that you please contact your credit card company, or change the registered credit card.
In addition, you may not be able to use Ship&co temporarily until re-settlement is completed. Please acknowledge this beforehand.