The product types list is where you can register category names of your selling items; this can be then reflected in the shipping labels and invoices. Please see this page for the details of this setting.
You can find the product type list in the "Settings" in the left-hand menu. 
If you wish to print product type names in the contents field in the shipping labels and invoices, you must register the product types list beforehand. Please register the main object category names, HS codes (optional) and the country of origin of your selling items in advance. 
The HS Code is a code used when customs duties are calculated at Customs.
If you wish to specify the product type in order to avoid high tariff billing, we recommend that you register the HS code. However, registration of the HS code is optional. 
For cross-border shipping, please make sure to input the product type descriptions in the alphabet. 
HS code is an optional
Please register the most selling product type at the top for your convenience.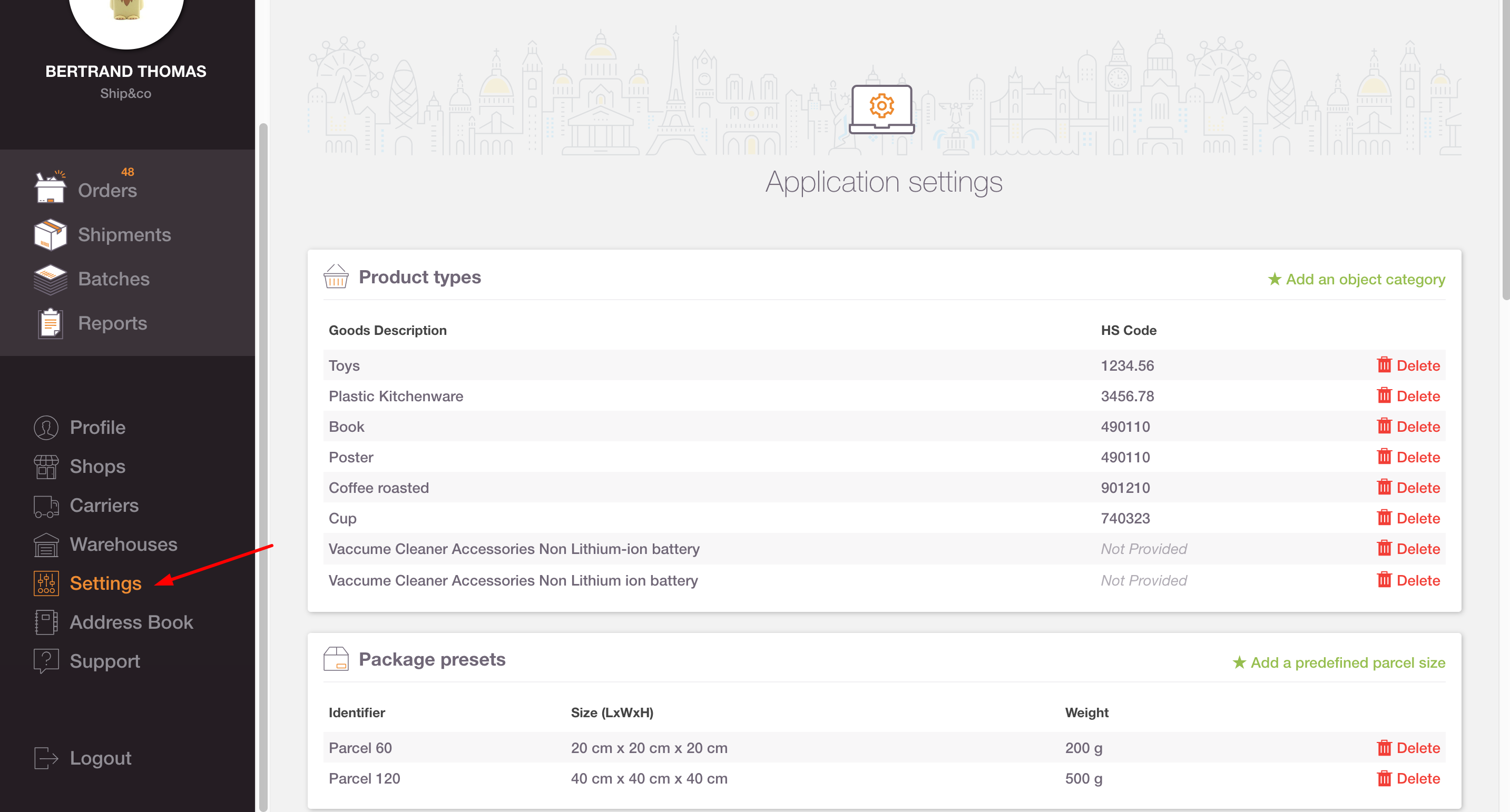 Please go to "Orders"-> click the order which you would like to create a shipping label for.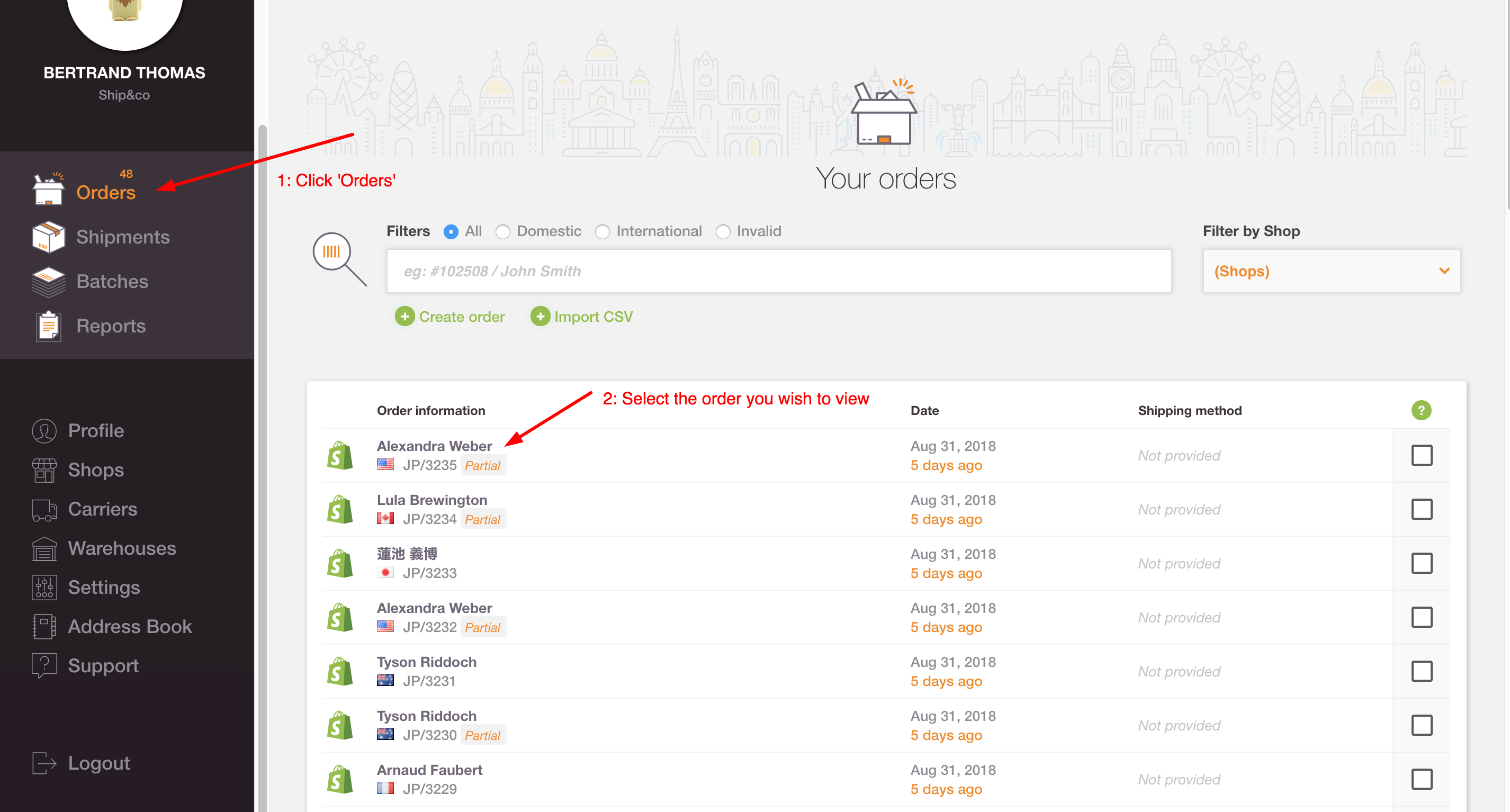 The contents registered in the product types are displayed under the item name at the "Ordered items" field.
If you have "Use description instead of product name" setting on, please make sure that the relevant product type is selected for each item and if not, please manually choose the right one. The selected content name(s) will be printed on the shipping label and invoice/nouhinsho instead of the product name(s).
Since this pull-down list is displayed in the order in which they are registered in the product list on the "Settings" page, and the top listed one is already selected by default, registering the most commonly shipped product type at the top of the list will save you a bit of time and is convenient.