The product types list is where you can register the category name of sale goods; this is then reflected in the shipping label and invoice.  You can find the product list in "Settings" in the left hand menu. 
If you wish to list the object category name in the shipping label and invoice contents, you must register the product types list beforehand. Please register the main object category name/HS code (optional) of handled items in advance (via "Settings"). 
The HS Code is a code used when customs duties are calculated at Customs.
If you wish to specify the content type in order to avoid high tariff billing, we recommend that you register the HS code. However, registration of the HS code is optional. 
For cross-border shipping, please make sure to input goods description in the alphabet. 

Priority is displayed from the top as per the set order.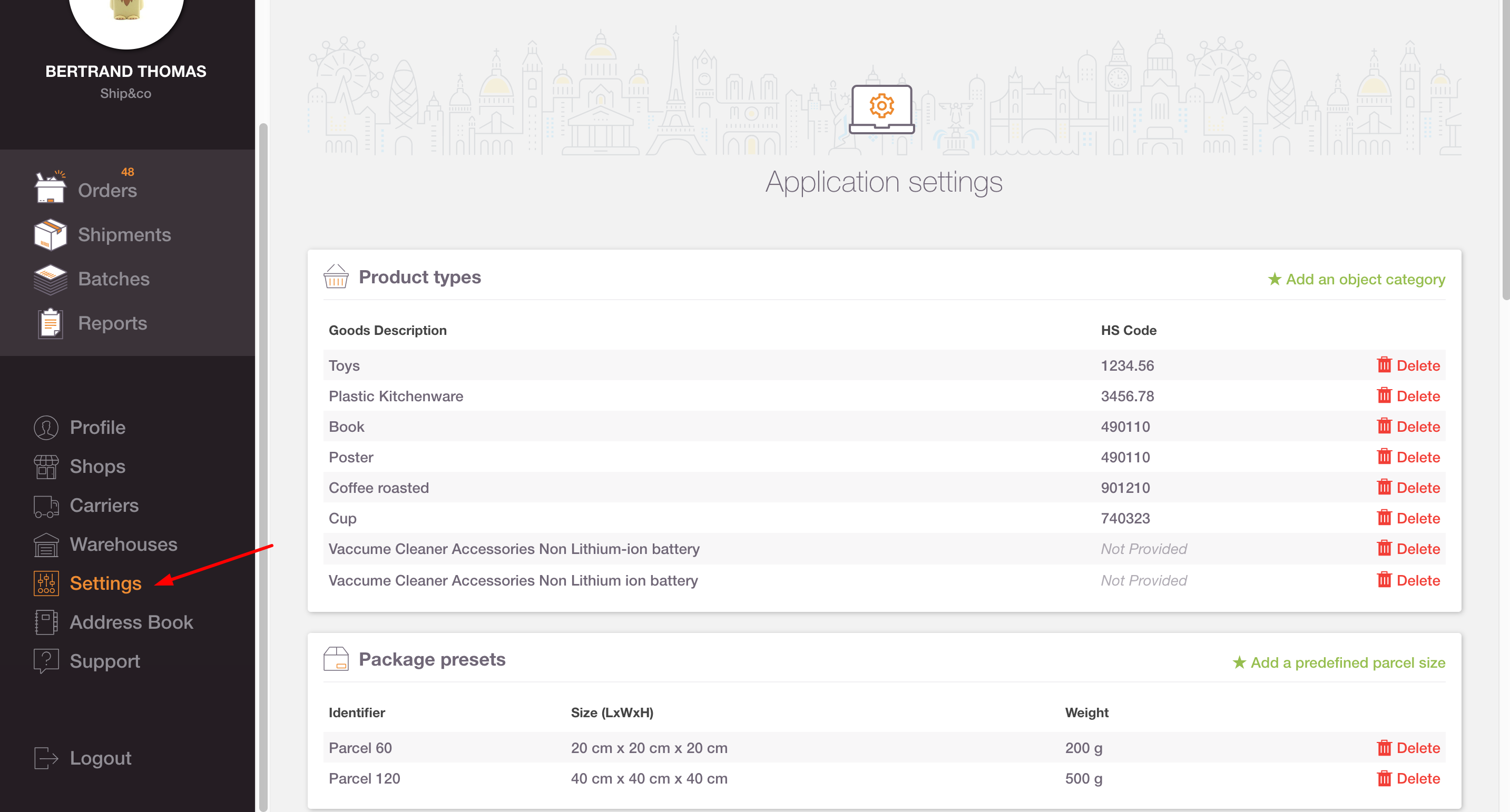 The contents registered in the products types are displayed under the item name of "Orders"-> select name of recipient -> scroll down to "Ordered items".