1. "Shops" >> "Add a new store". Underneath the "Add a new store" banner, click on the Amazon icon.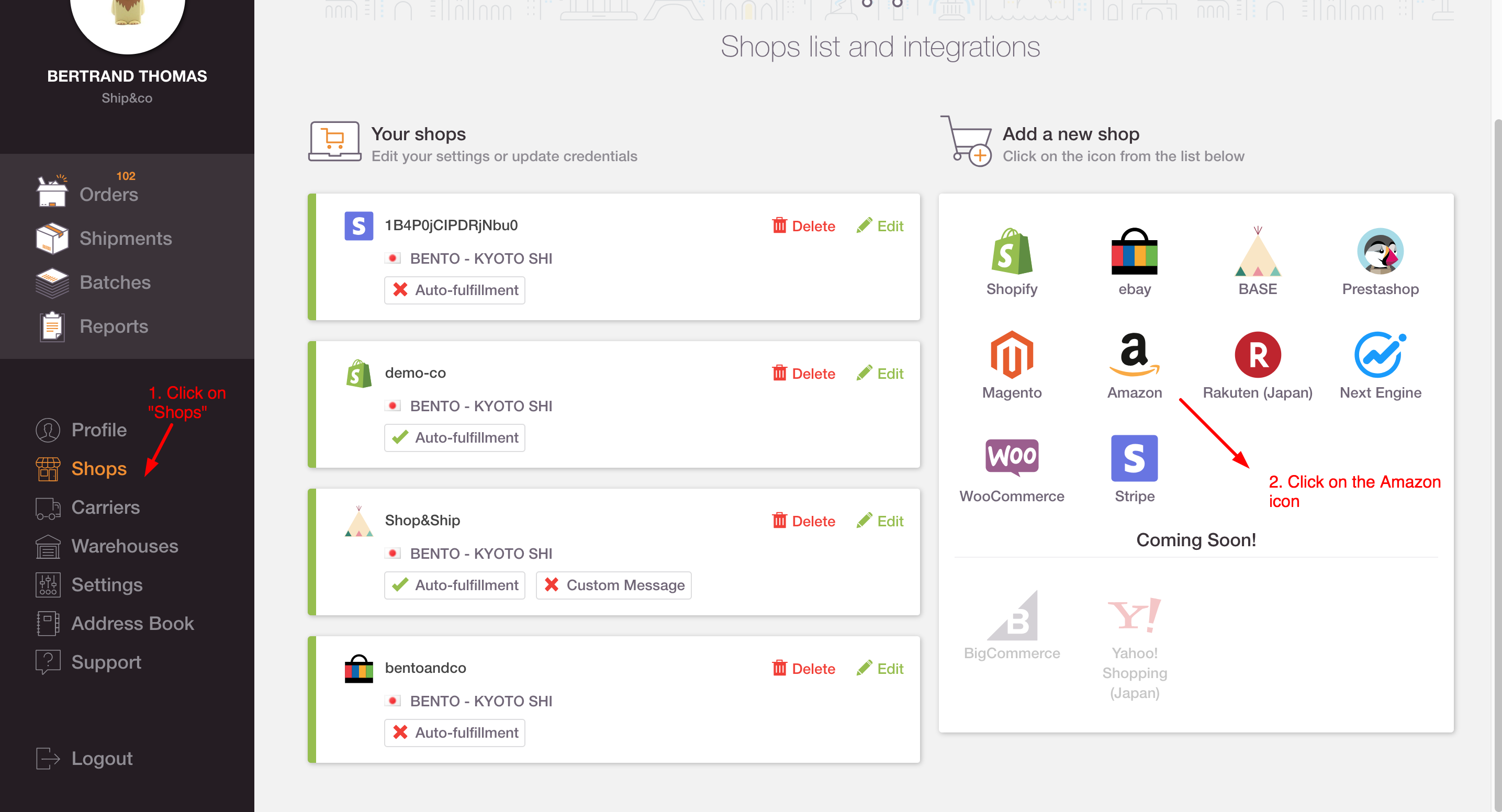 2. Please enter the necessary information. 
Enter the API key:

Please enter the acquired seller ID and MWS Auth Token.

  
Marketplace country name:

Please select the store's marketplace country.
Select the shipper information:

if you have multiple shipper information, please select the shipping address.
Synchronization Settings:
Automatic shipping completion setting once label is issued: simultaneously with the issuance of the label, the order page status on Amazon's administration screen changes to shipped. In addition, you can automatically send a shipment completion notification email to the email address that the consignee has registered.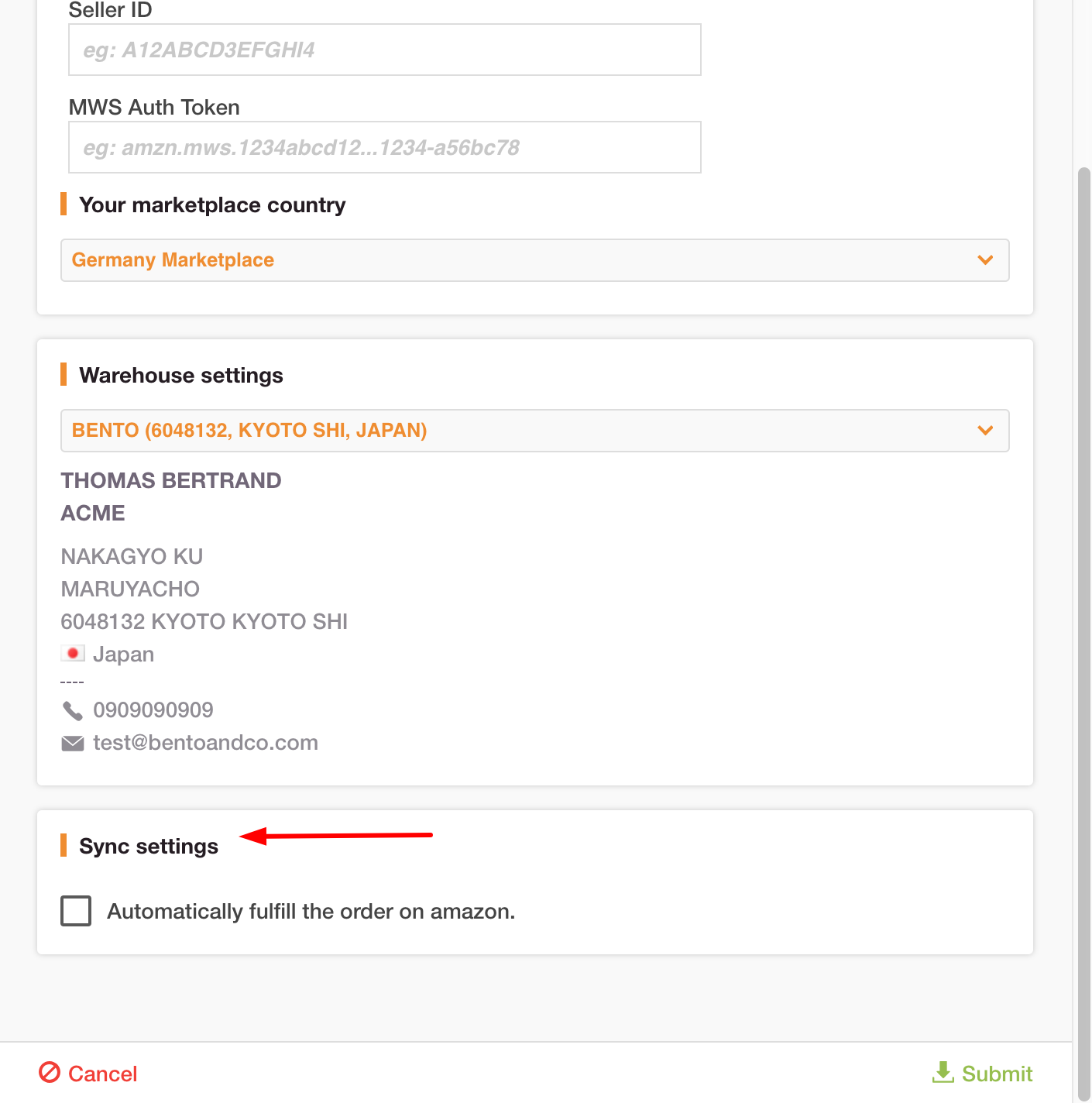 After you have finished completing the settings, press the "submit" button.
After the connection is completed, the order information is synchronized to the shipping waiting list.