1. "Shops" >> Underneath the "Add a new shop" banner, click on the Amazon icon.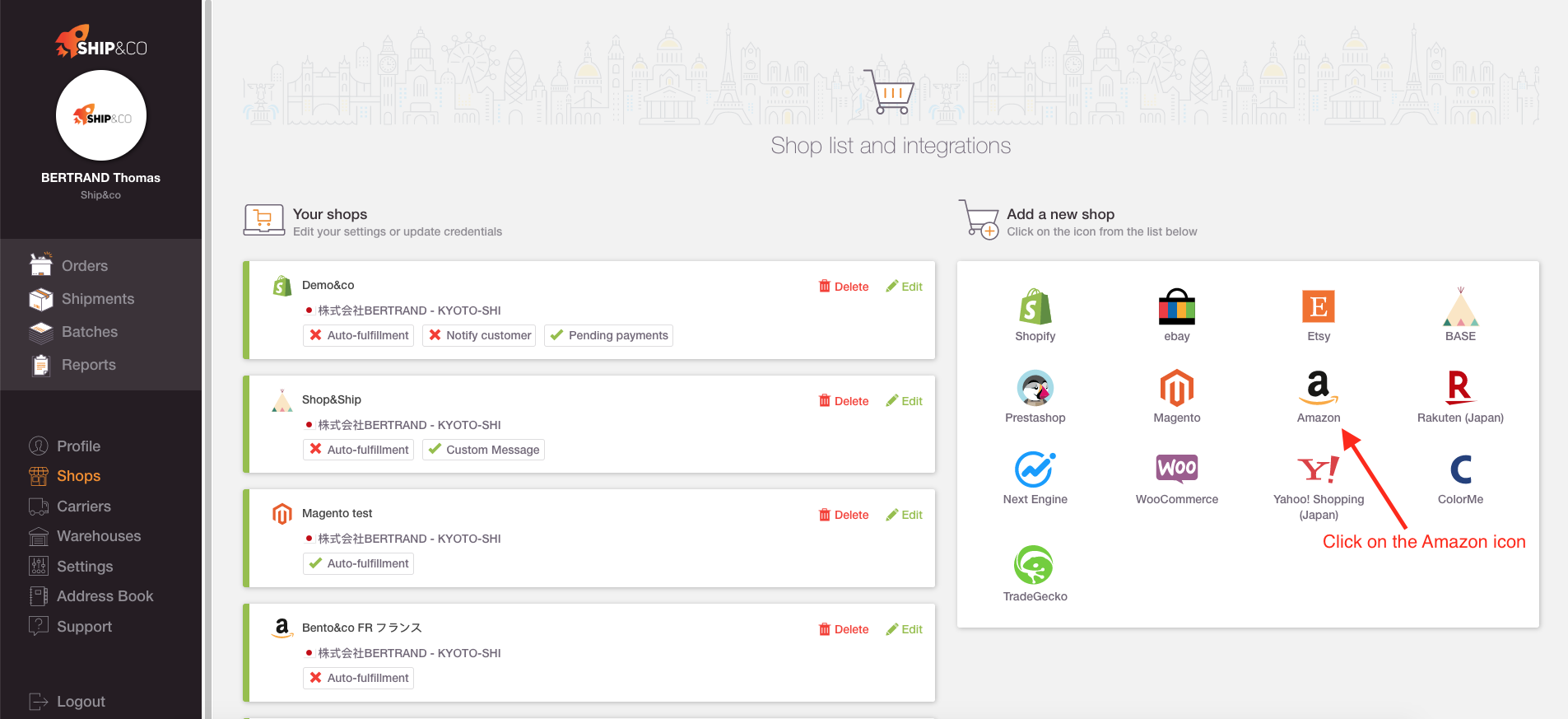 2. Please input the mandatory fields.
Store name:
API Key: enter the acquired Seller ID and MWS Authentication Token. Click here to see how to obtain the API Key.

For select European and North American countries, they each have a common seller ID (For Japan and Australia, seller IDs are individual).

European countries Seller ID: Germany, Spain, France, Italy, UK
North America: Canada, US
Marketplace Country Name: Please select your store's marketplace country.
Select the shipper information: if you have multiple warehouse information, please select the shipping address.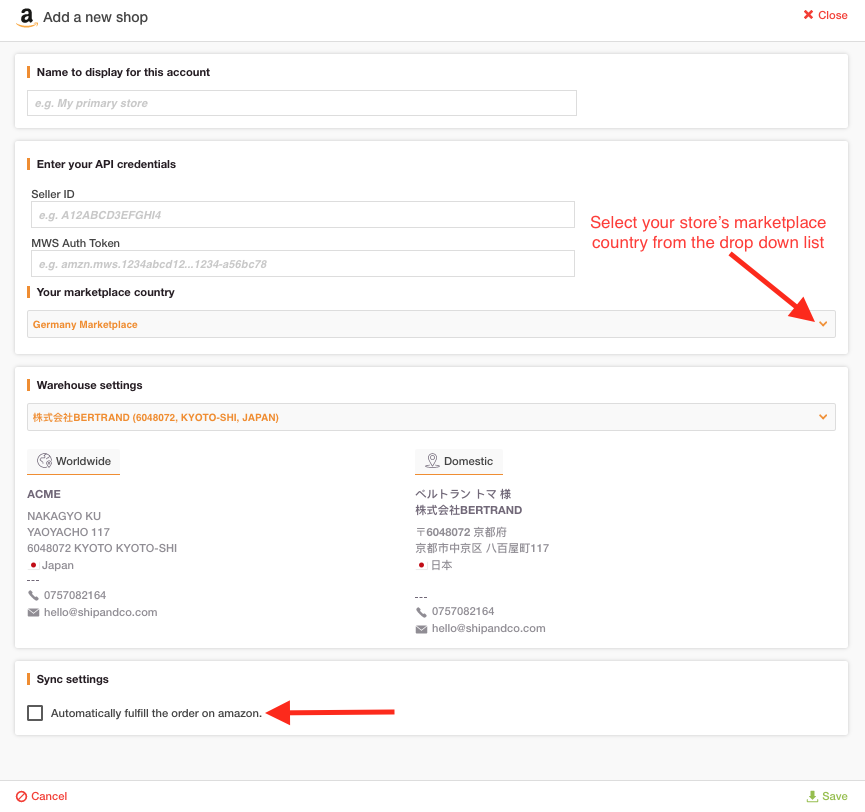 Synchronization Settings:
Automatic shipping completion setting once label is issued: If you click this, simultaneously with the issuance of the label, the order page status on Amazon's administration screen changes to shipped. In addition, you can automatically send a shipment completion notification email to the email address that the consignee has registered.   
After you have finished completing the settings, press the "submit" button.
After the connection is completed, the order information is synchronized to the "Orders" list.
[ Please note ]
When adding a store, if the error '500' is displayed, the seller ID or the MWS Authentication Token has likely not been inputted correctly. Please confirm the followings;
Check 1. Whether you have correctly entered the Seller ID (not the Marketplace ID!) into the Seller ID input field. Or whether you copied and pasted the exact ID/Token, with no added space or anything.
Check 2. If you still have the error after the "Check 1" above, please save the ID and Token on a different spot on your PC, such as a word document, Memo pad etc, and then copied from there and paste into Ship&co page. If it still does not work with this method, then please try typing the ID and Token manually by hand.