Synchronization Timing
Ship&co syncs Shopify orders real-time. Once a Shopify store is registered in Ship&co, Shopify orders will automatically show up on Ship&co Orders page.
With Ship&co's a real-time synchronization feature, Shopify merchant can ensure all edited information inside Shopify admin page will be real-time synchronized.
For example, if you modify the shipping address, a product or add a note to an order in your Shopify admin, the order will be updated automatically in Ship&co.
Shopify Orders Status synced to Ship&co
By default, Ship&co automatically syncs the orders, with Paid and Unfulfilled status, which were placed in the last 60 days.
Note: Ship&co supports synchronization of orders with unpaid status in order to create a shipping label for your cash-on-delivery orders, orders with option to pay in-person at a designated location (convenient store), BtoB orders. If you are offering those options for your Shopify store, please follow the guideline in the next section.
Sync Unpaid Orders from Shopify to Ship&co
With Ship&co, you can also sync unpaid orders by following these simple steps:
Go to Shops page.
Click Edit on your Shopify store.
Select Fetch authorized and pending/partially paid orders option.
Click Save.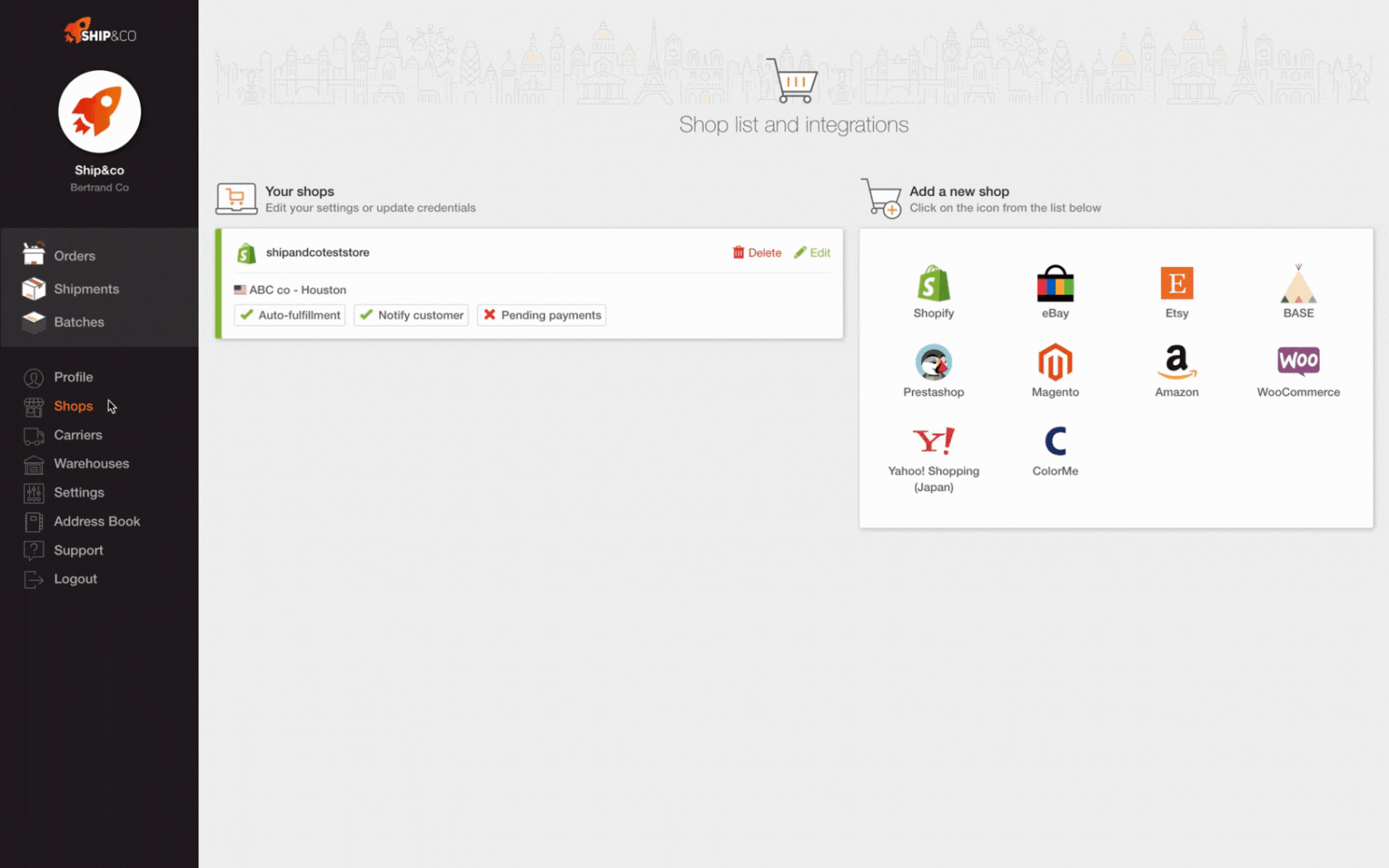 After finishing up this setting, Ship&co will also synchronize your Shopify orders with the following statuses:
Pending + Unfulfilled
Payment Authorized + Unfulfilled
Partially Paid + Unfulfilled
How Shopify Unpaid Orders are shown in Ship&co
For example, a Shopify order with Pending status will be shown in Ship&co with a tag as below:

How Ship&co fulfill items location in Shopify store
If you have multiple locations registered on your Shopify store, Ship&co will fulfill items from locations accepting online orders. Find more details in this support page.