If your customer code (client ID) with Sagawa Express has been registered and linked in Ship&co, you can automatically create a Package Delivery Form (荷物受渡書) via the following steps.
* Ship&co will not charge for this.
Click "Reports" on the left side of the main screen → Create a report with Sagawa Express via clicking on the Sagawa logo → Input the relevant values → Click "Create".

A report will then be created and can be instantly downloaded. The date of creation and the number of shipments are displayed, and you can click on it to print a package delivery form.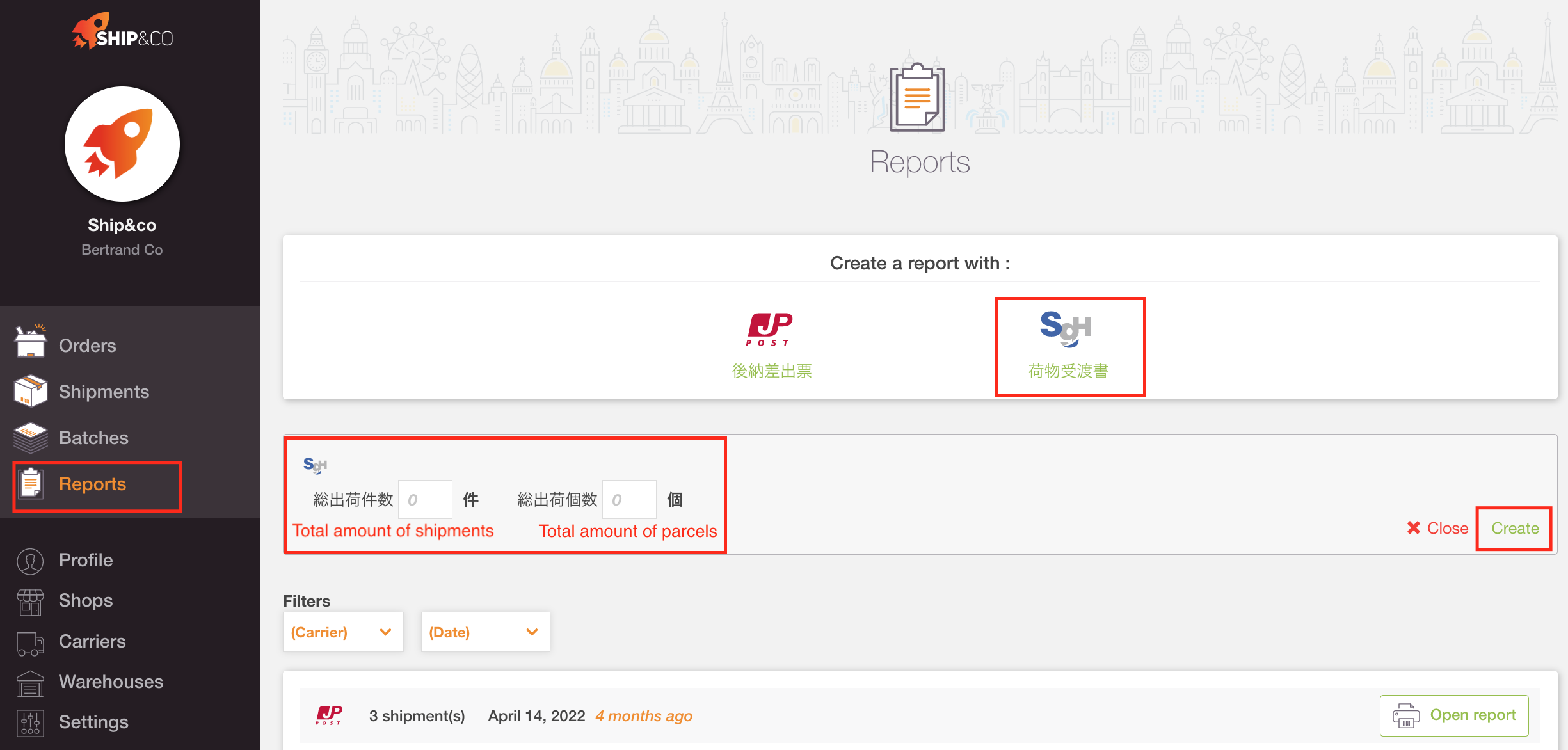 Package Delivery Form image:
The form displays your company information registered in Sagawa Express, not your warehouse information registered in Ship&co. If your company information changed after you had started making Sagawa labels in Ship&co, please contact us since it does not reflect automatically on this form.