Yamato Transport's Kuroneko DM (Direct Mail) service is a service delivers catalogs, pamphlets and other promotional materials right to receiver's mailboxes without signature needed upon delivery.
How to ship your orders with Kuroneko DM-Bin
To create shipping label and ship with Kuroneko DM (Direct Mail), follow these steps: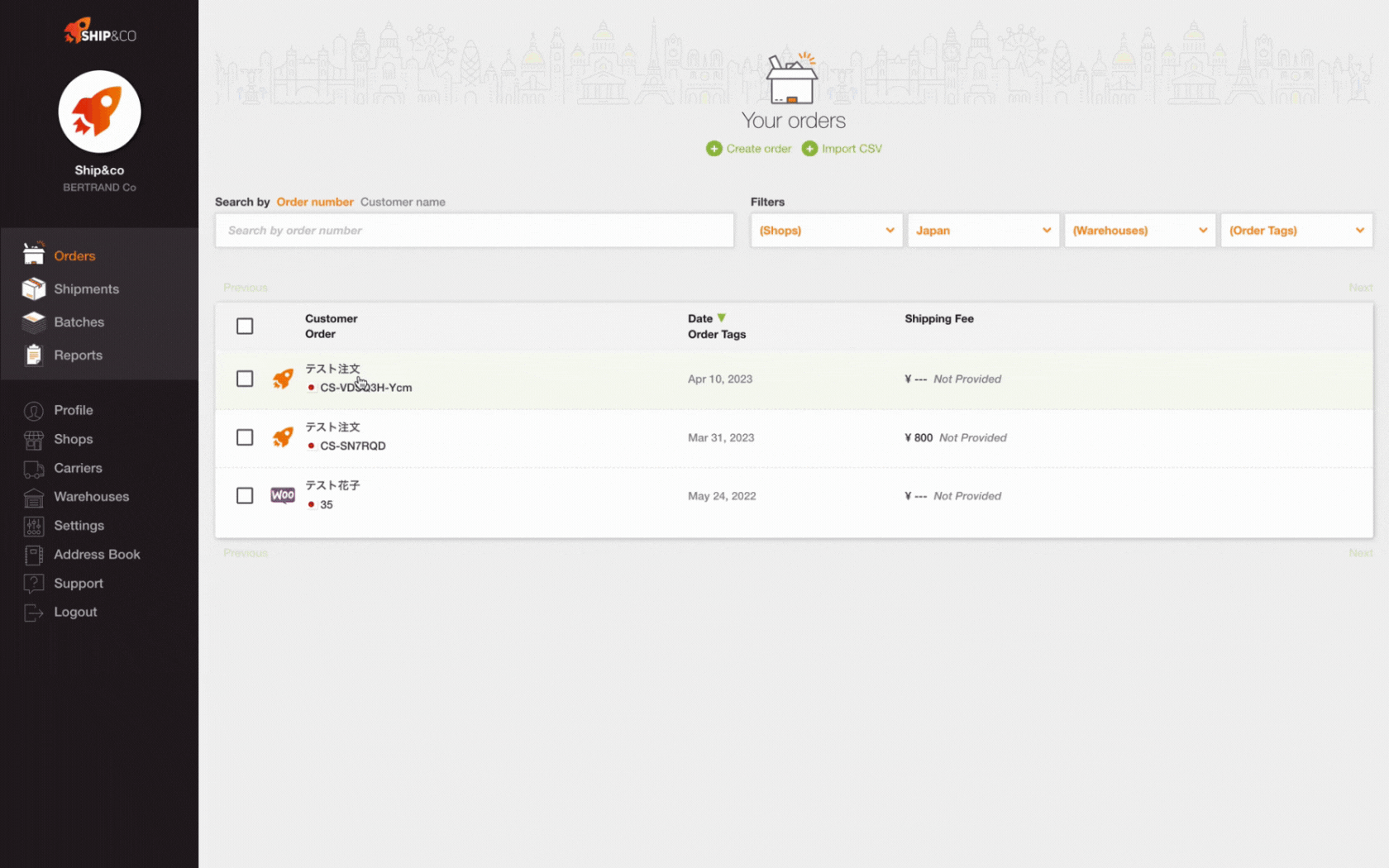 Go to Orders Page.
Select your order.
In Parcels section, select Yamato B2 and set up the following topics:


Service type:

select Direct Mail from the pull-down menu.

Print Order:

set up the print order to create shipping label.
Note: T

he print order is a number that determines the printing position of the shipping labels on the exclusive Paper to be used when printing shipping labels (see "Shipping Label Sheet" below). From the upper left to the bottom right, you can print 8 orders. For example, If you choose 4 in the print order, it will be printed in the location of ④ in the image below.




Delivery date:

set up the delivery date for your shipment.
*Y

ou cannot change the product quantity (Qty.) or choose refrigeration options for this service.

In Option section, set up the following topics:


Fragile
This side up
Service type: select from Regular, Parcel Frozen, or Parcel Chilled.

Click Printer (🖨️) button located in the bottom right-hand corner.
Now, the shipping label for Nekopos service has been successfully issued.
Shipping Label Sheet:
You have to use the following special shipping label sheets provided by Yamato Transport in order to print label and ship with this service.
Thermal Exclusive Paper: Continuous Label Form (Renchoushiki/連帳式) Kuroneko DM Service Takkyubin - Item Stock Number: 250 (13130250)
Laser/InkJet Common Exclusive Paper: A4 Sheet DM Service Form - Item Stock Number: 004 (13120004)
Sample of Shipping Label