Yamato Transport's Kuroneko DM (Direct Mail) Service shipping label can be issued using the following procedure.
Shipping Label Sheet:
Thermal Exclusive Paper: Continuous Label Form (Renchoushiki/連帳式) Kuroneko DM Service Takkyubin - Item Stock Number: 250 (13130250)
Laser/InkJet Common Exclusive Paper: A4 Sheet DM Service Form - Item Stock Number: 004 (13120004)
Issuing Method:
Select "Orders" from the left hand menu, and click on your desired order.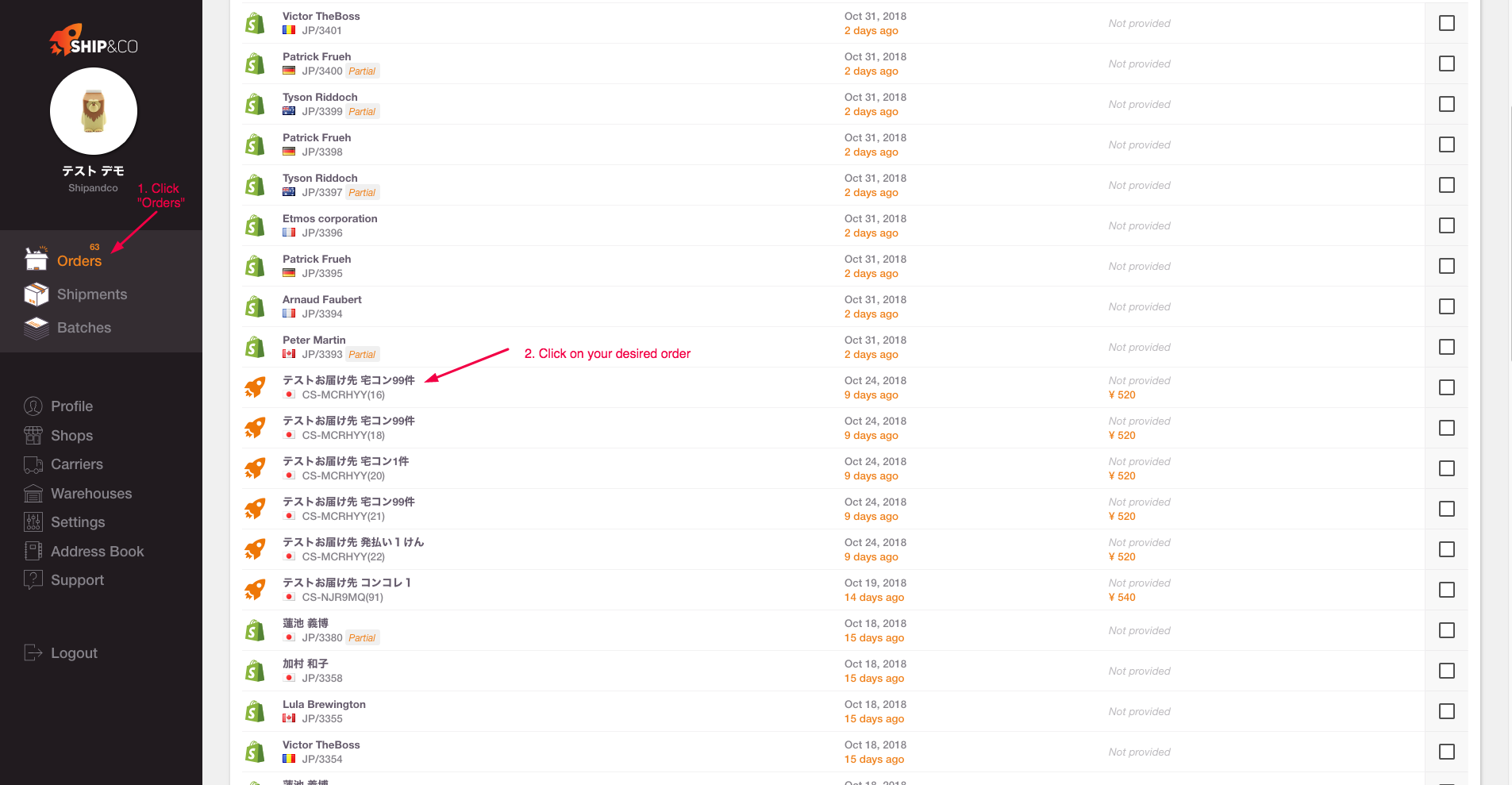 Select "Yamato B2", and under service type, choose "Direct Mail".

You can then choose the time and date the product will be delivered on. As you have chosen "Direct Mail" (Kuroneko Direct Mail Service), you cannot change the product quantity, and also cannot choose refrigeration options.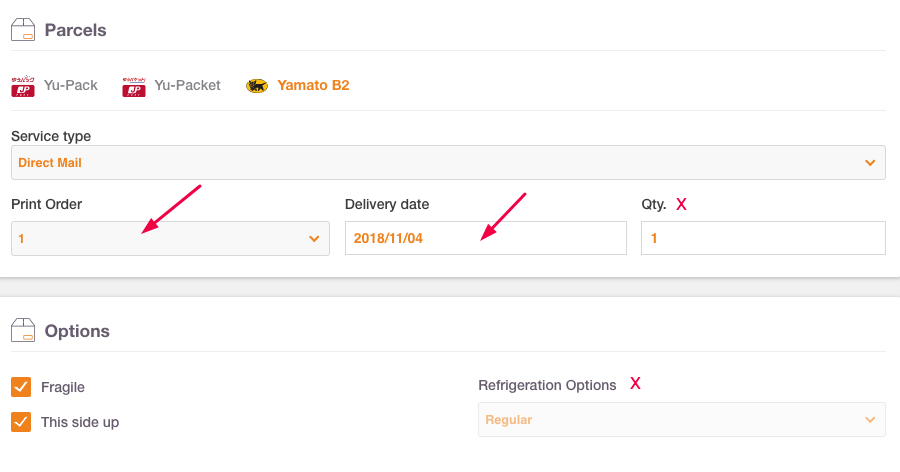 *Please note: the print order is a number that determines the printing position of the shipping labels on the exclusive Paper to be used when printing shipping labels (see "Shipping Label Sheet" above). From the upper left to the bottom right, you can print 8 orders.
Example: If you choose 4 in the print order, it will be printed in the location of ④ in the image below.

Once you have inputted your preferred settings etc, in the bottom right hand corner click the Printer button.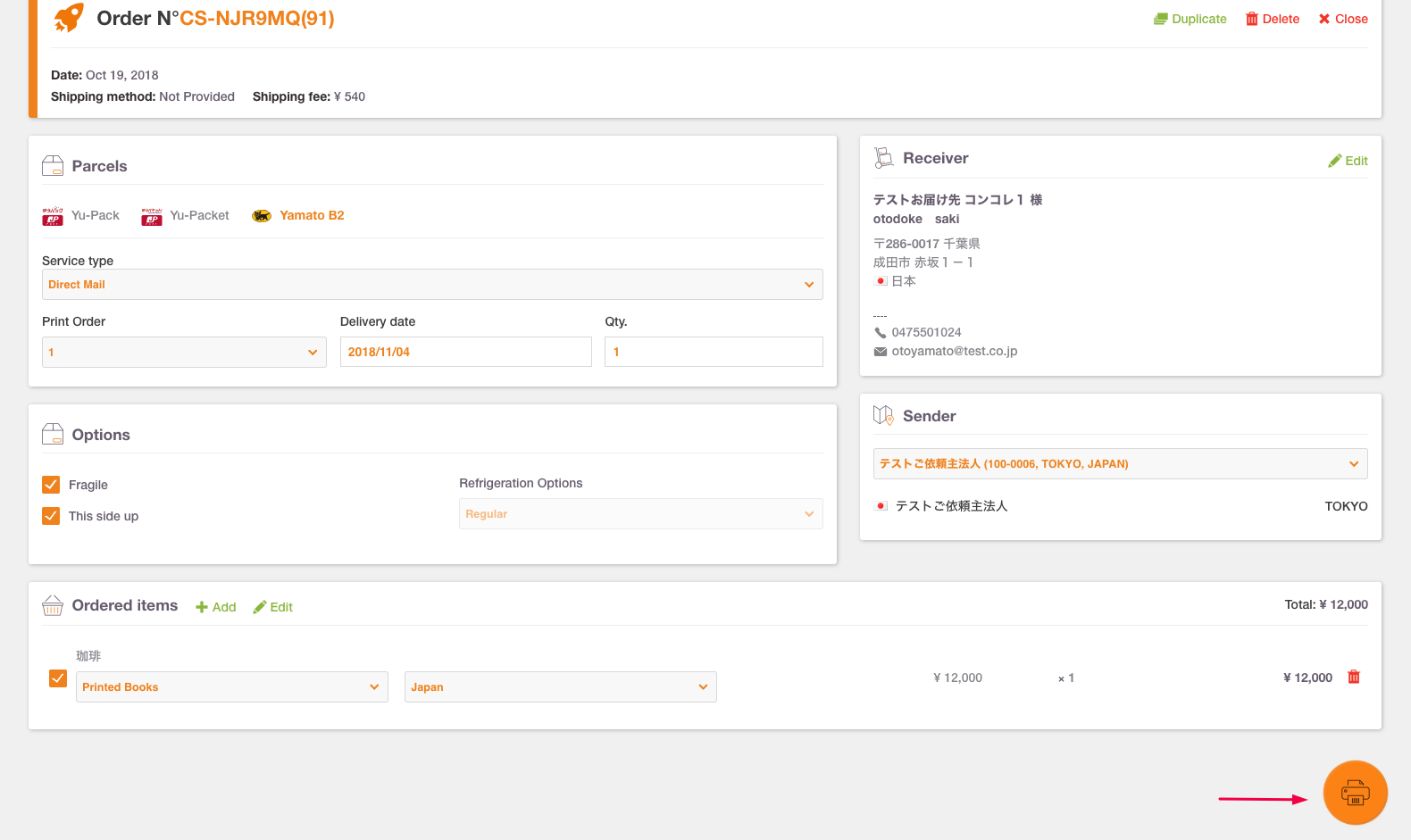 When the screen changes to the one below, the shipping label has been successfully issued.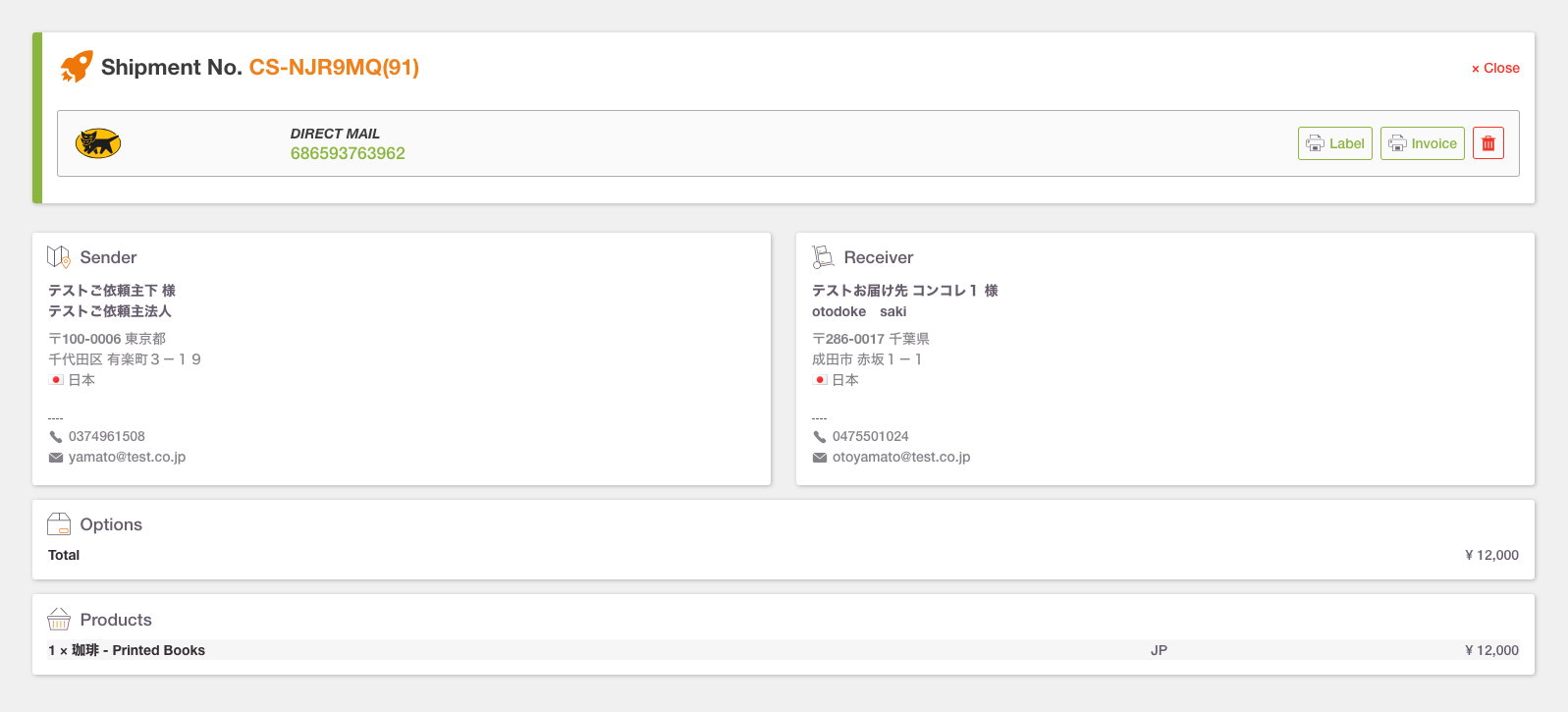 <Shipping Label Sample>