In Ship&co, you can use the "split issue function" with all shopping carts/malls. It is possible to divide the order into two or more shippings and issue the shipping labels for each.
Select the order you want to ship, and on "ordered items" in the order page, uncheck the items you do not wish to ship.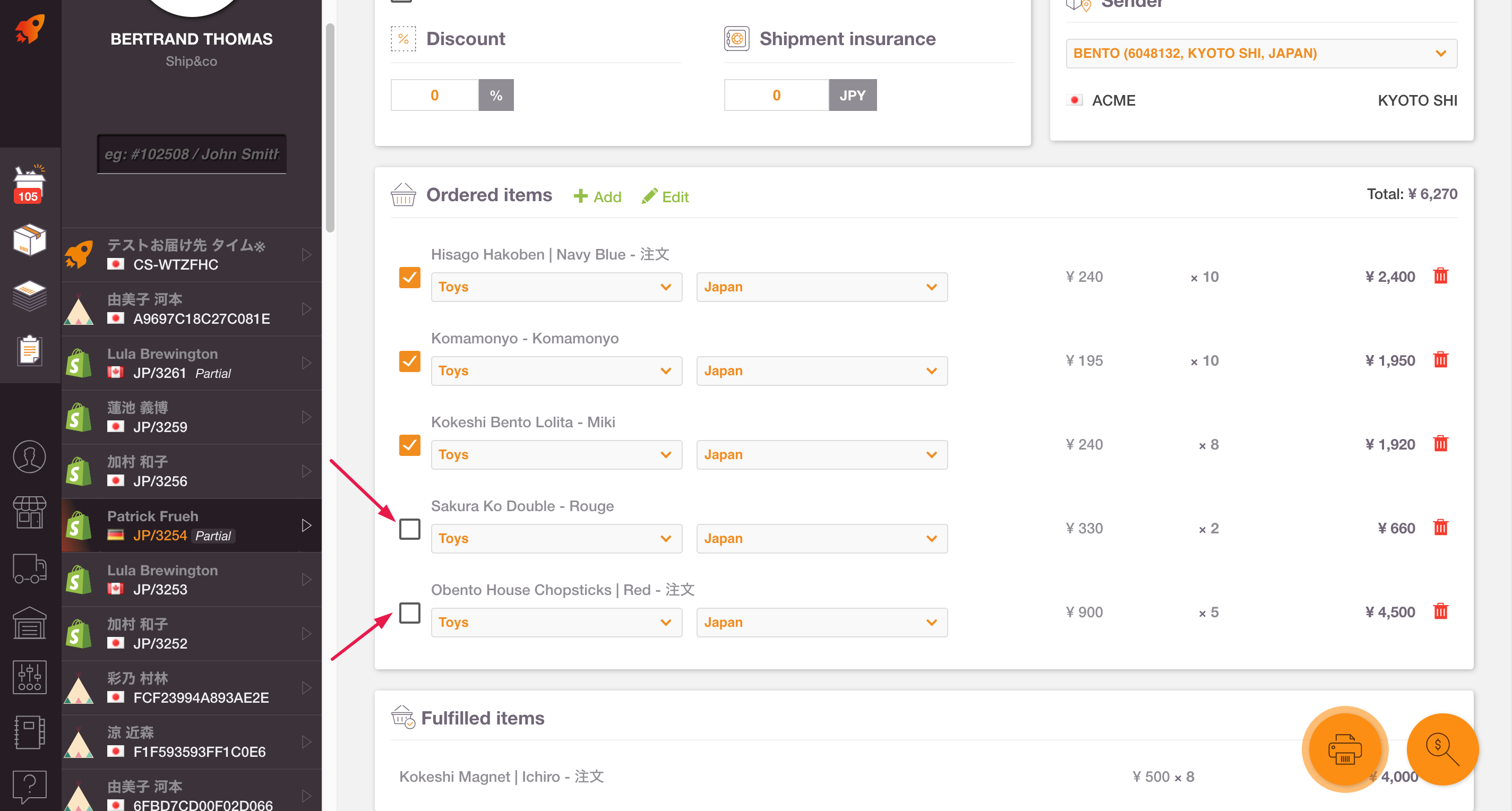 Then, issue the shipping label as usual.
The order containing the remaining undelivered items (the items unchecked in step 1 above) returns to the shipment waiting list (orders list) with the "split shipment" mark attached (partial).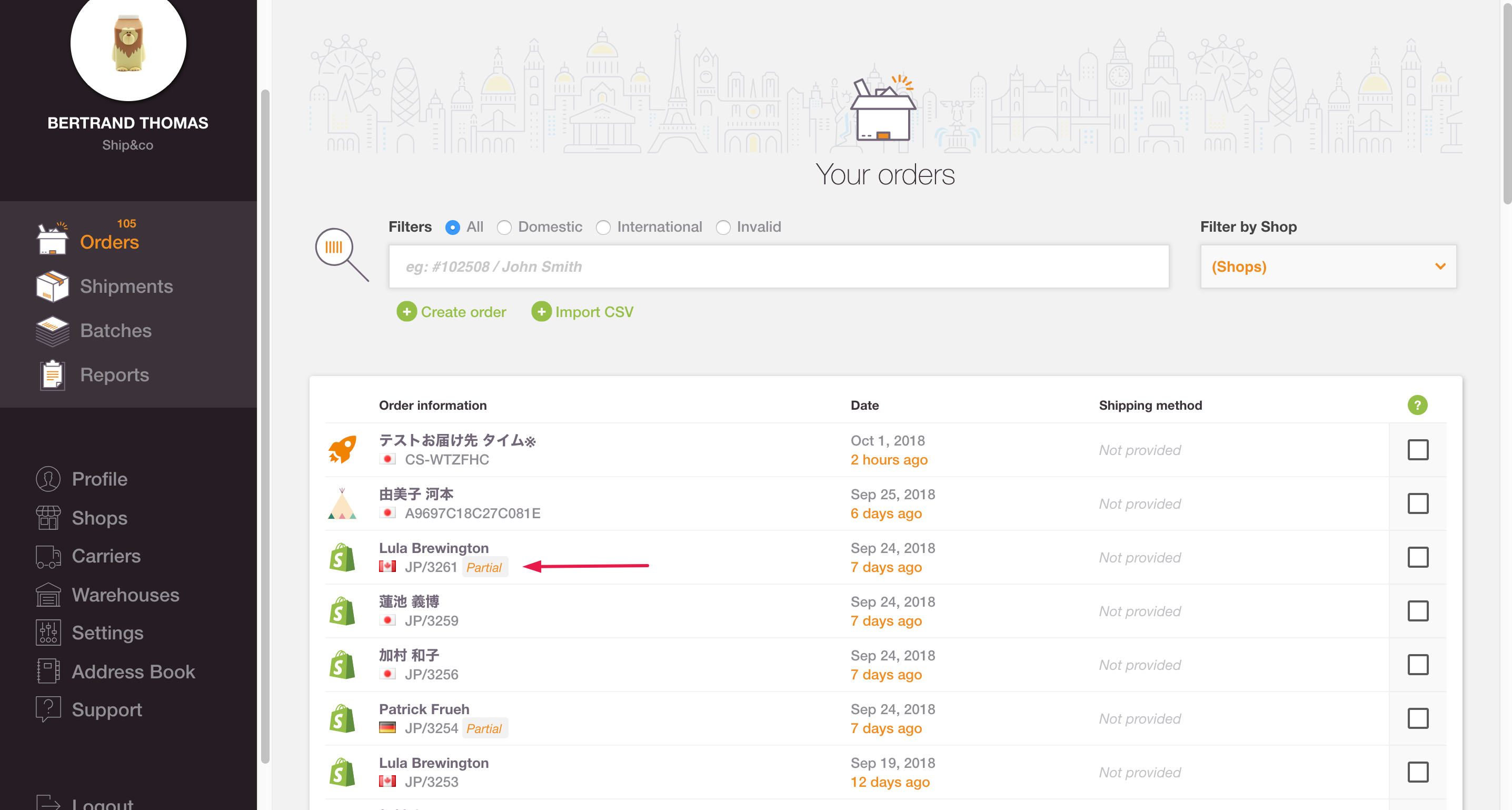 In addition to the cargo details (undelivered items list), the shipped item list is displayed on the order page of the split shipment list.