In order to register your Prestashop store in Ship&co, you must acquire an API key. To acquire an API key, follow the steps below.
Login to the Prestashop Admin page.

Move the cursor to "Advanced Parameters", and click on "Webservice" at the bottom.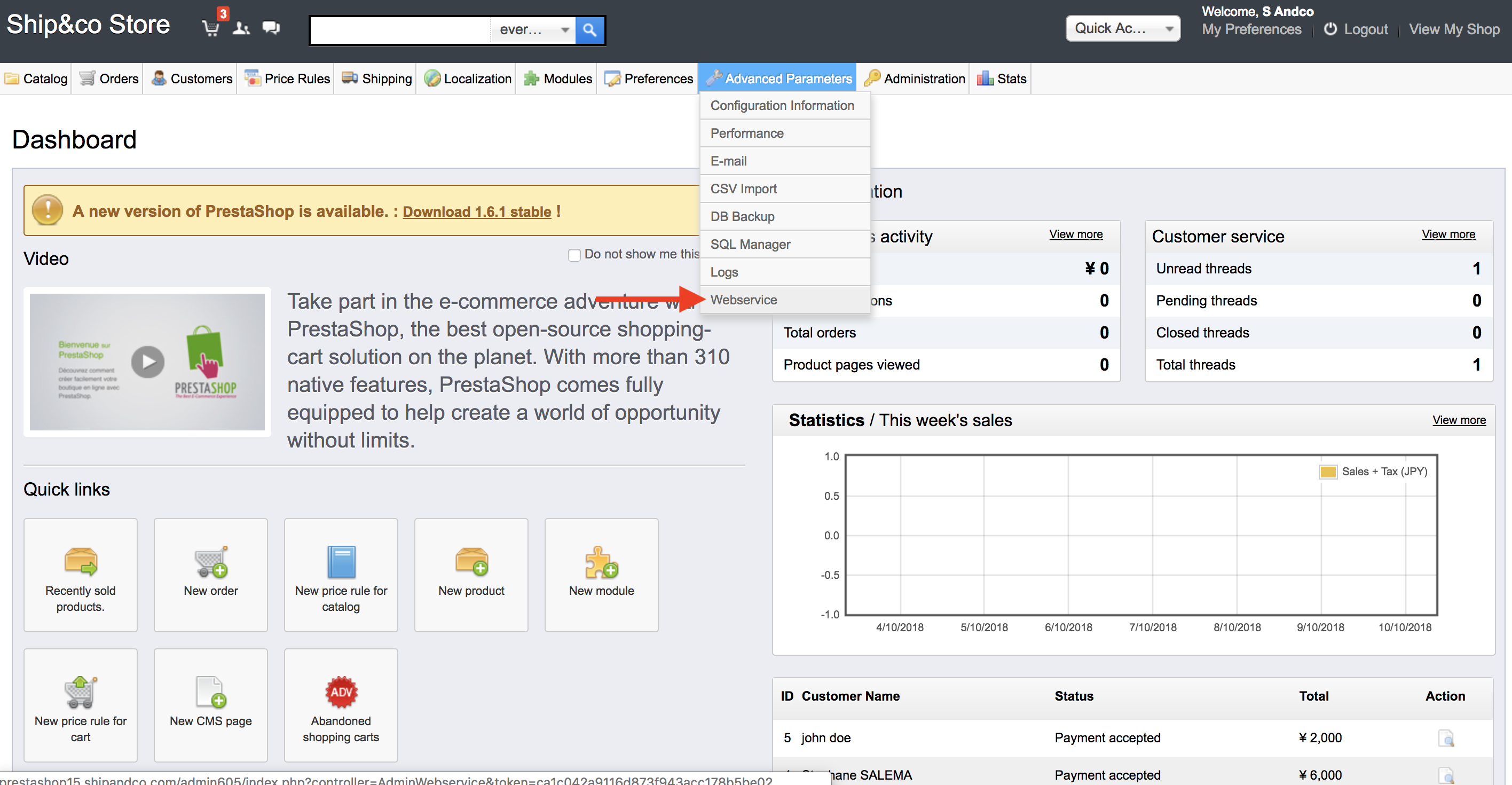 In "Configuration", put a check next to "Yes" for all of the questions. Click on "Add new" in the top right.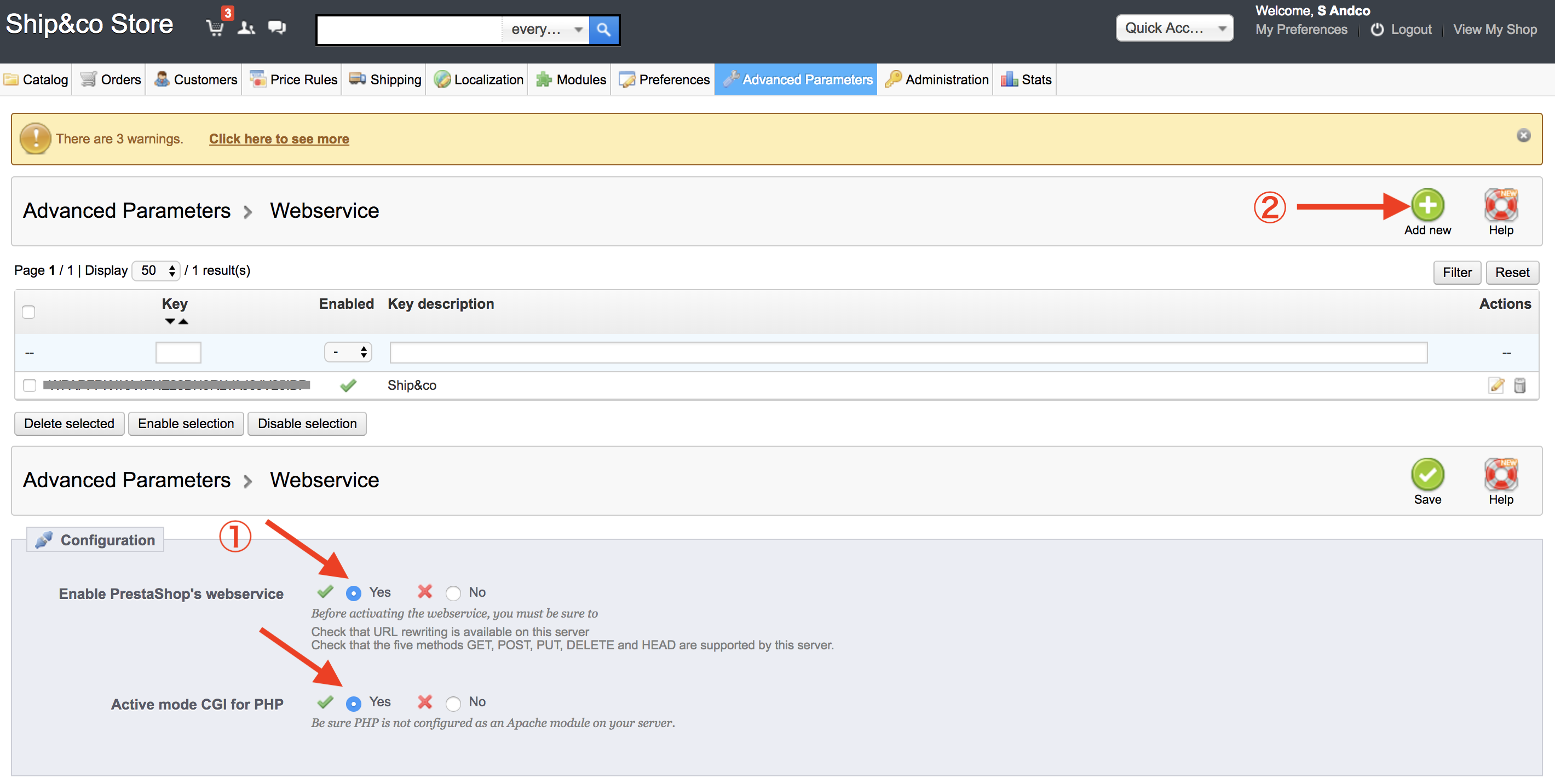 When clicking the "Generate" button under the Key, the Key will be displayed.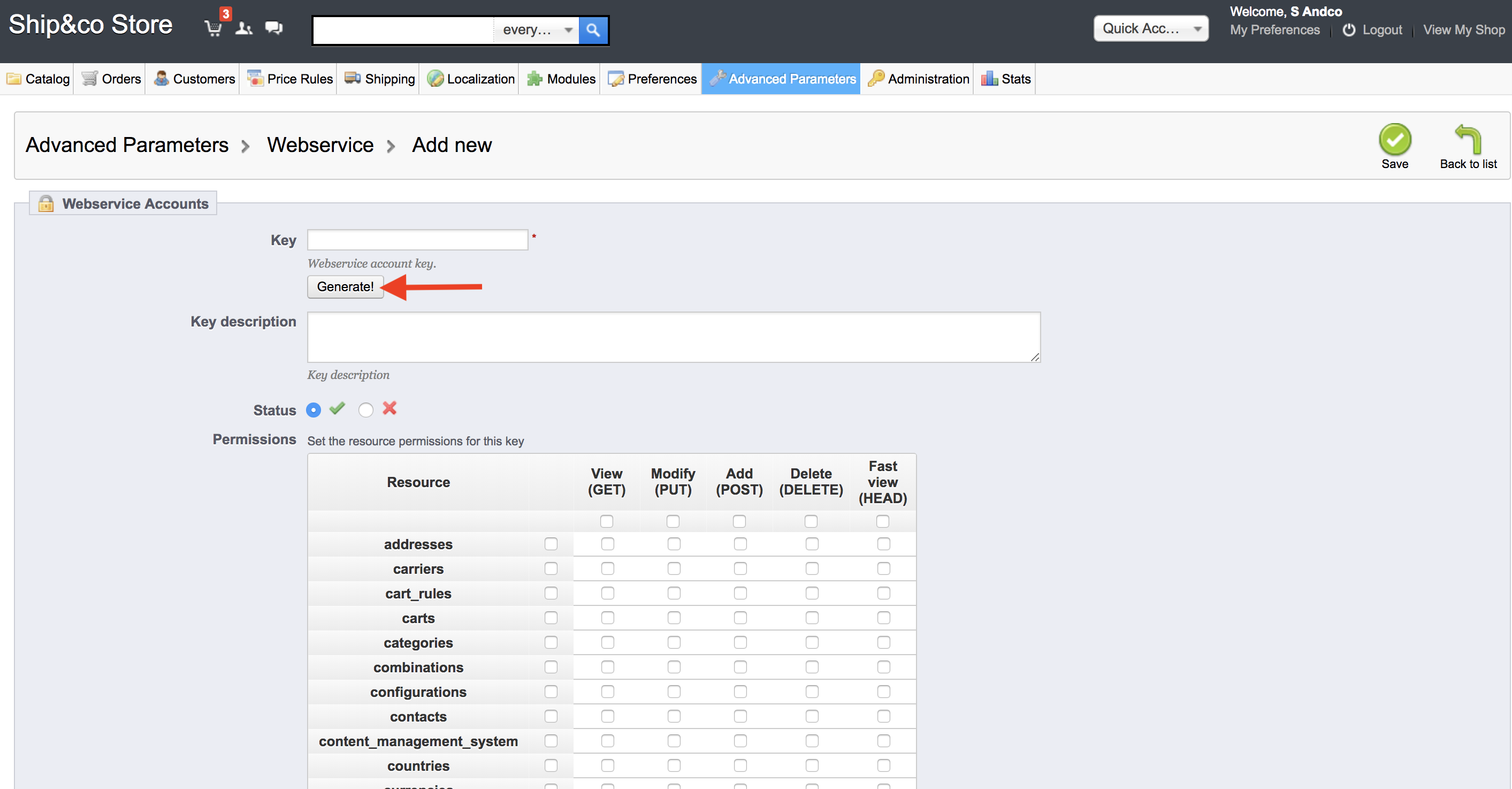 Enter the Ship&co in the Key description field.
Furthermore, check all of the items in the first line in the "Permissions" field (the second and subsequent lines are automatically selected).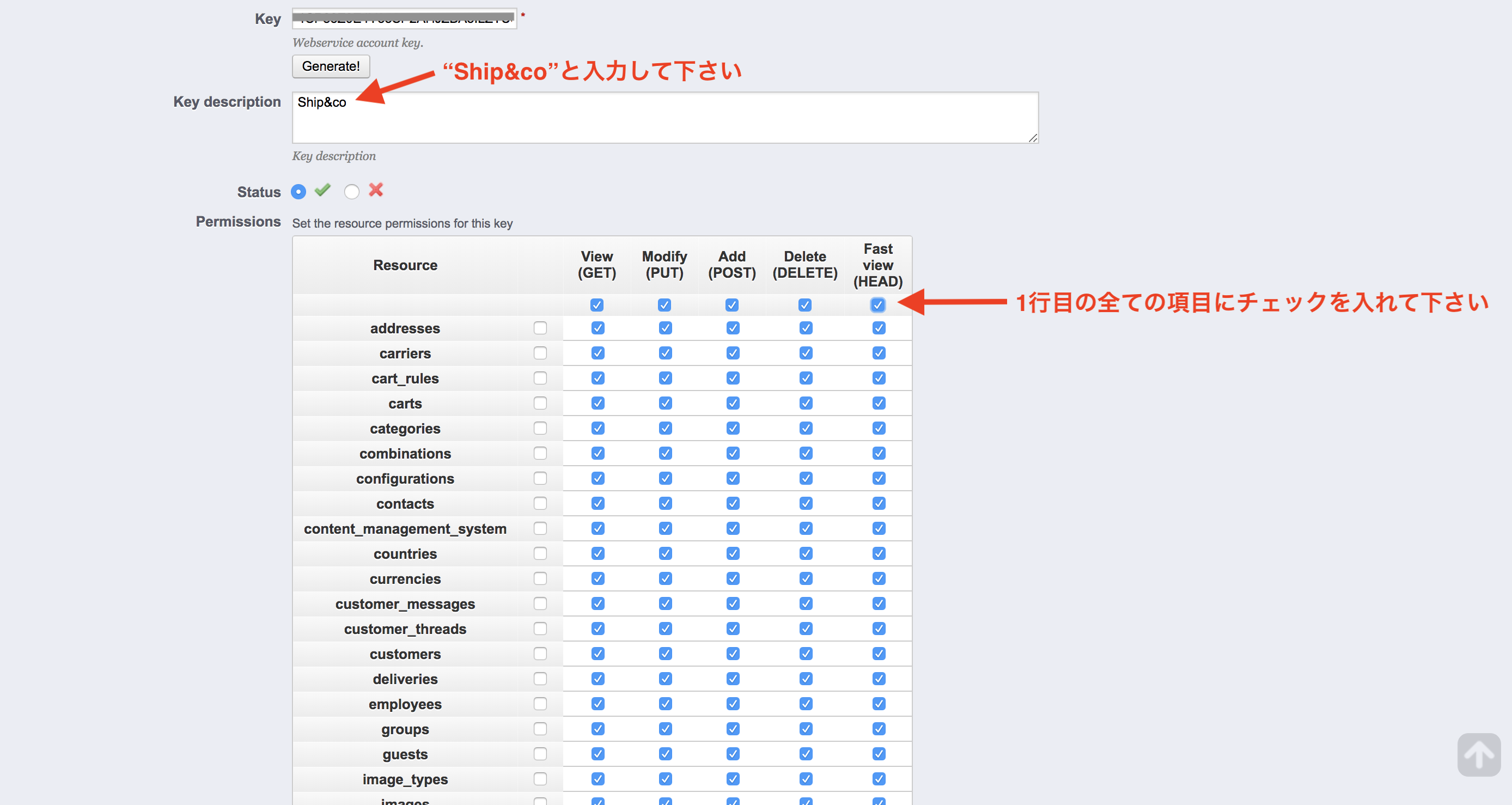 Click "Save" in the upper right.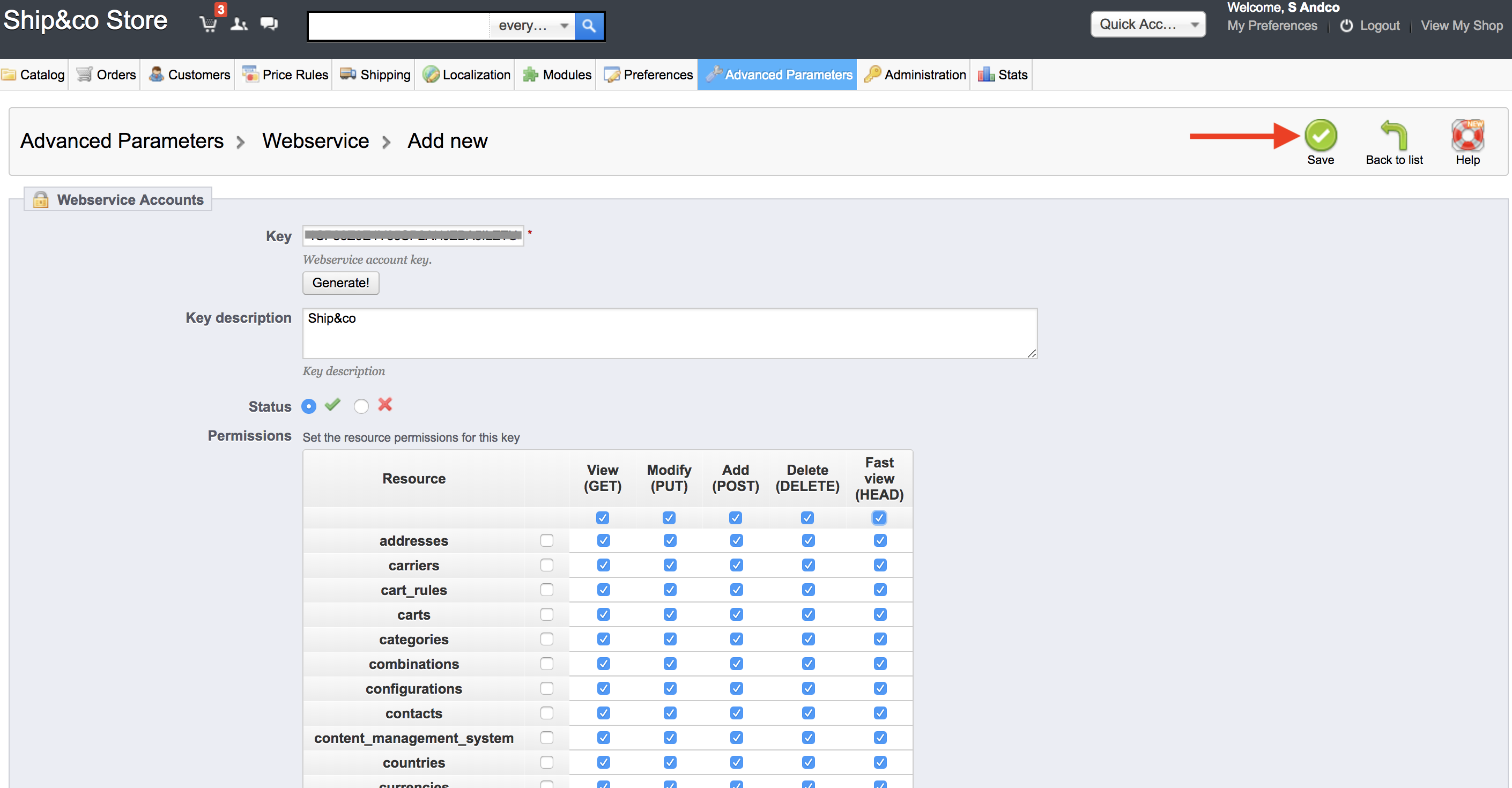 Now, you have successfully acquired the API key.
When registering the store information in Ship&co, please copy the key where the key description is "Ship&co", and paste it in the Ship&co settings page (Store → Prestashop → input the data, and click submit).