1. Go to the "Shops" page and click on "BASE".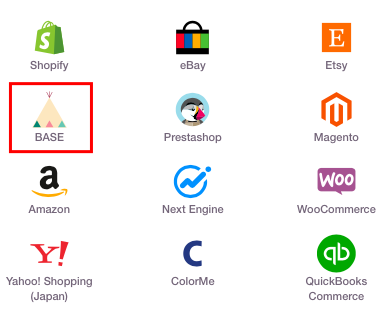 2. Name to display your BASE store in Ship&co
Please name your BASE store. You can add multiple BASE stores in your Ship&co account, and you will be able to filter orders by the store name.

3. Select warehouse information for this store
if you have several warehouse information registered in Ship&co, choose one which you would like to set as the default warehouse for your BASE orders.

4. Synchronization Settings
Automatically fulfill the order on BASE: When this setting is on, the order status in BASE gets updated as "Shipped (対応済)" and the tracking number gets synchronized to BASE at the timing of shipping label creation in Ship&co. You also have an option of fulfilling the order from Ship&co at any time after shipping label creation, please see this page for further information for the setting.
In addition, when necessary, it is also possible to ship items separately in Ship&co.
At the same time as the order status gets updated as "Shipped", a shipping notification email is automatically sent to your customers' email address from your BASE store.

Add a custom message on confirmation mail: you can add an original message to the shipping notification email sent from your BASE store to your customers. The maximum number of characters you can add here is 250.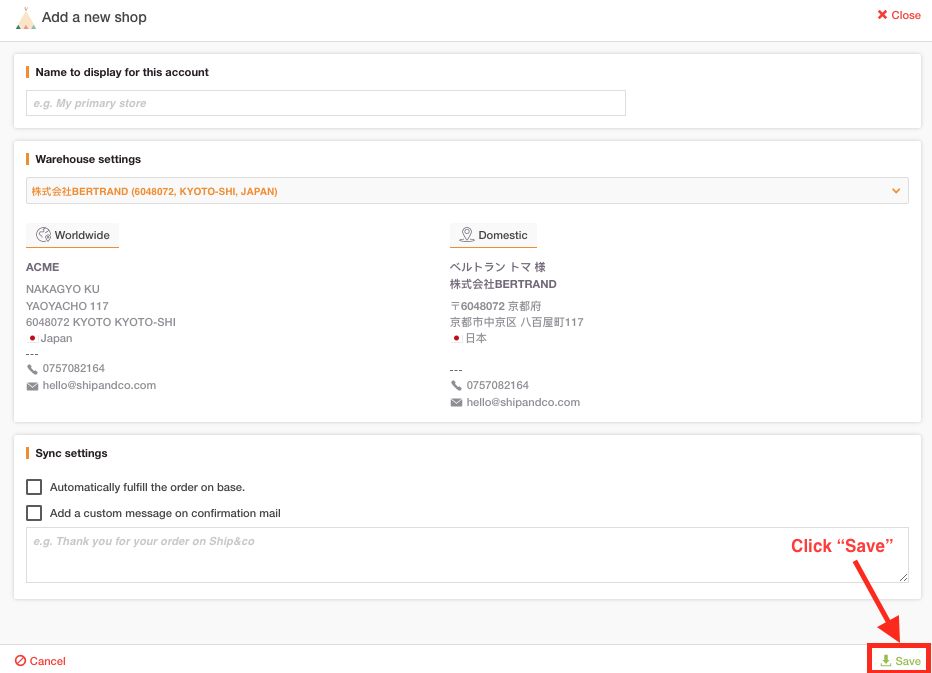 5. Click the "Save" button on the bottom right.
Once the connection is completed, your BASE orders will be displayed on the "Orders" page.