Go to "Shops" on the left hand menu, and underneath "Add a new shop", click on "BASE".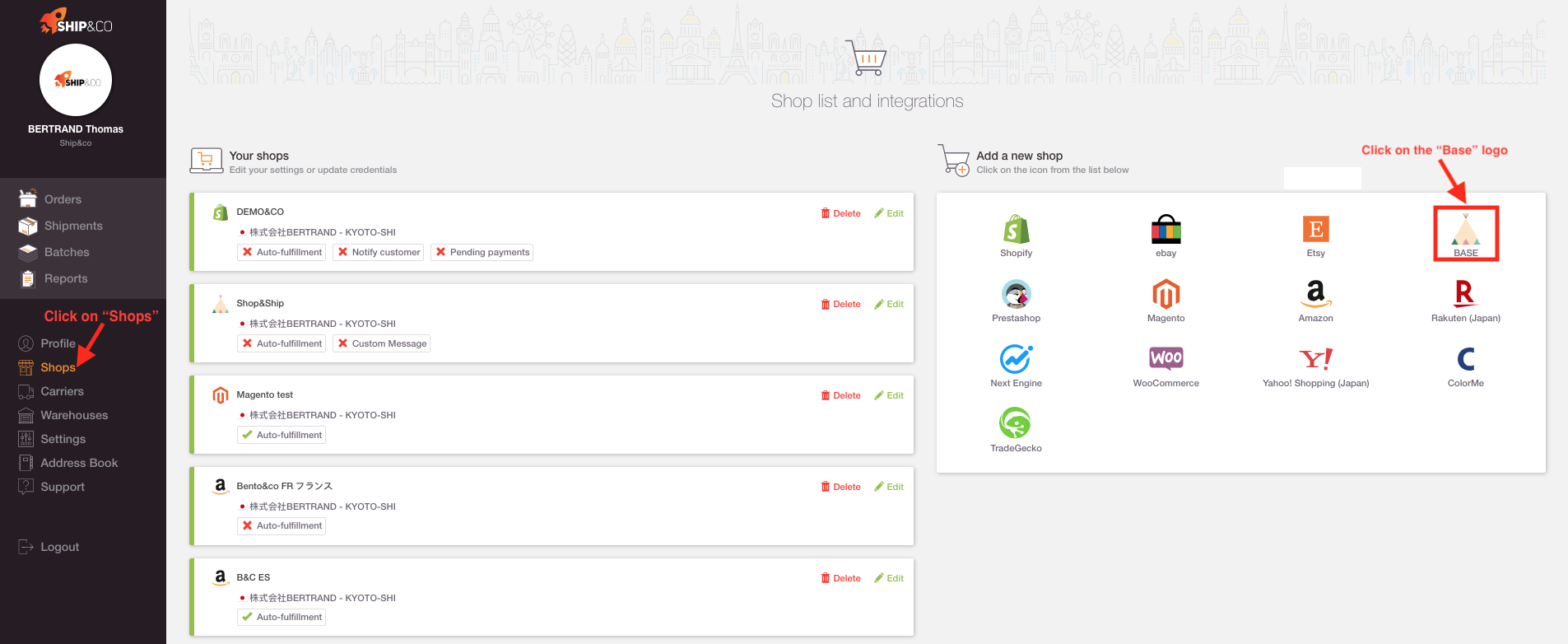 2. Input the mandatory fields.
Select shipper information for the store: if you have several shipper addresses registered, choose the shipping formation.
Synchronization Settings:
Automatic Shipping Confirmation Setting when the label is issued: at the same time as the label is issued, "shipped" will be displayed on the BASE management screen's order page, and the order number will be reflected on the order page. (if the case of deferred payment only, it will display as "Delivering").
At the same time as the above, a product shipping notification email is automatically sent to the consignee's registered email address.

If you want to customize the product shipping notification email, once you have completed the above settings, go to "Stores" → BASE (as above), and put a check next to "Add a custom message to confirmation email." Input your desired text, and click submit. If you do not register a message, the automatic product shipping notification email will be sent.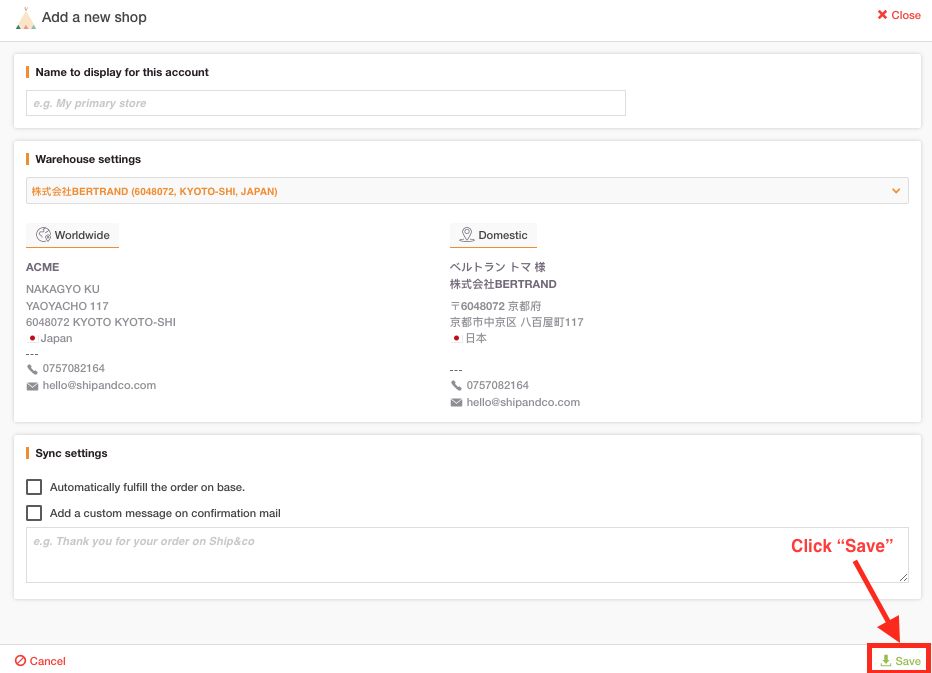 Once you have finished inputting the above settings, input the BASE store information you wish to connect, press "save".
Once the connection is completed, the orders will synchronize with the shipping list.