1. In the Ship&co interface, navigate to 'Shops', and underneath the 'Add a new Shop' section, click on the Yahoo Shopping Icon.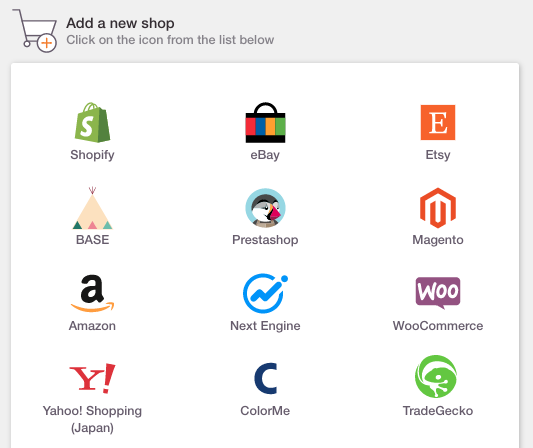 2. Please input the following mandatory fields:
Shop Name:
Please input how you want the shop to be displayed in Ship&co.


Your Seller ID:
Please login to Store Creator Pro. The store account name displayed on the upper right of the page is the "Seller ID". Please copy and paste or manually type your Seller ID into the field provided.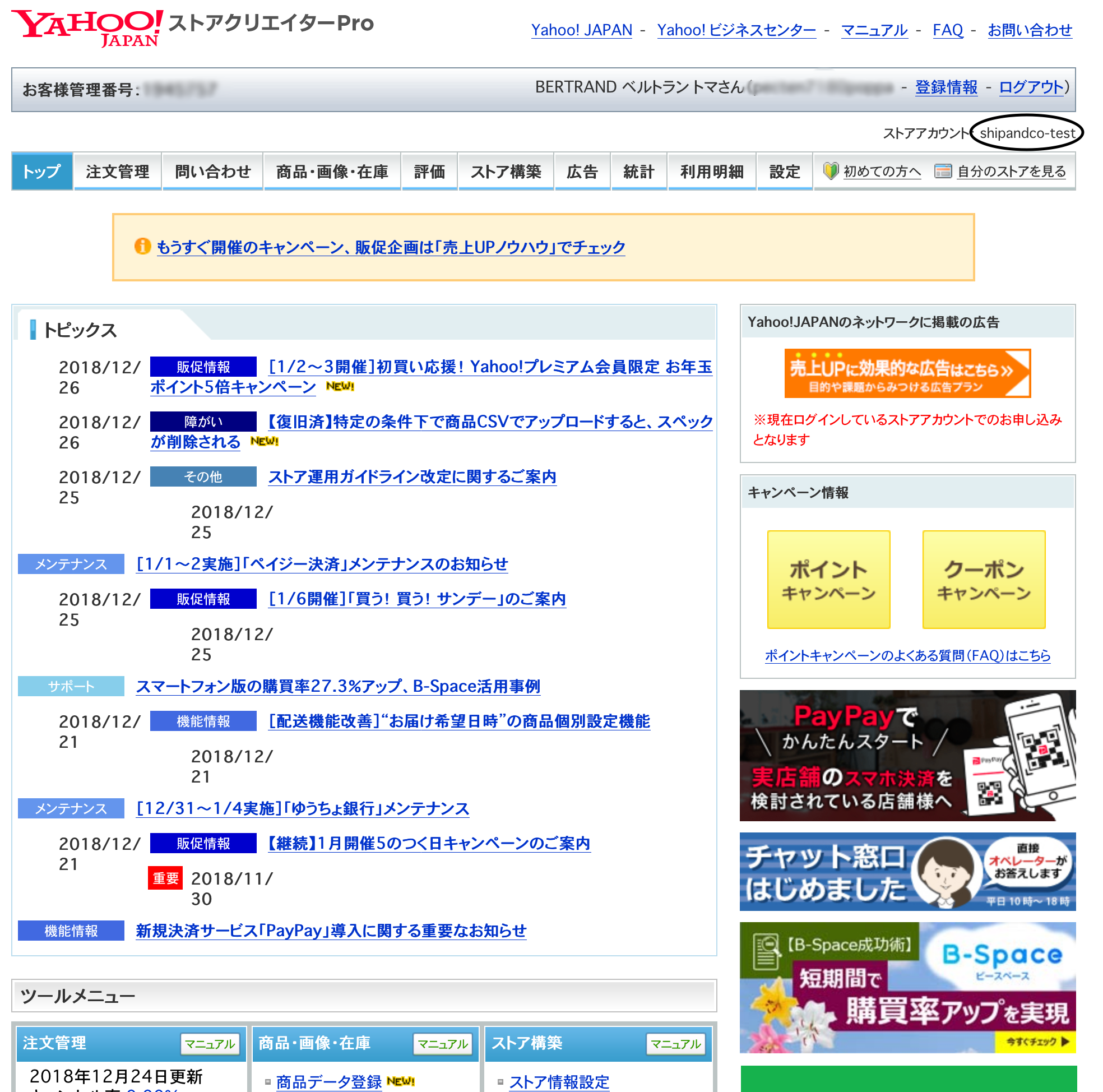 Select the warehouse of this shop: if you have multiple warehouses registered in Ship&co, please select one as default.

Synchronization Settings:
"Automatically fulfill the order on yahoo shopping": if you have this setting, at the same time as a shipping label is issued, the order status on Yahoo! Shopping's administration page changes to "shipped". You also have an option of fulfilling the order from Ship&co at any time after shipping label creation, please see this page for further information for the setting.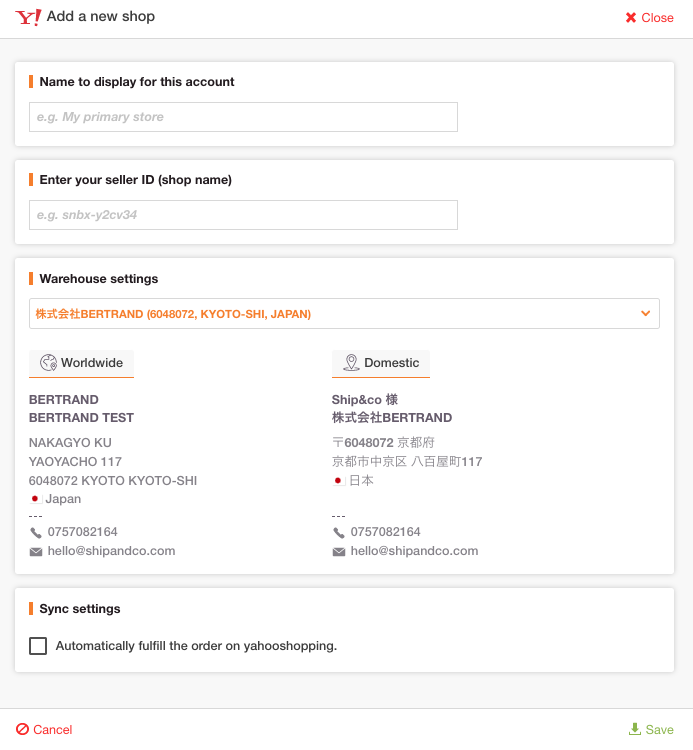 3. Once the aforementioned settings have been completed, please click the "Save" button.
Clicking the "Save" button will take you to the Yahoo! Shopping login screen as shown below.
At this time, please ensure to login with the account associated with the registered Seller ID. Depending on which browser you use, and depending on your browser settings, a password associated with some other login information may automatically be inputted into the password field; therefore, please ensure to enter the correct password directly.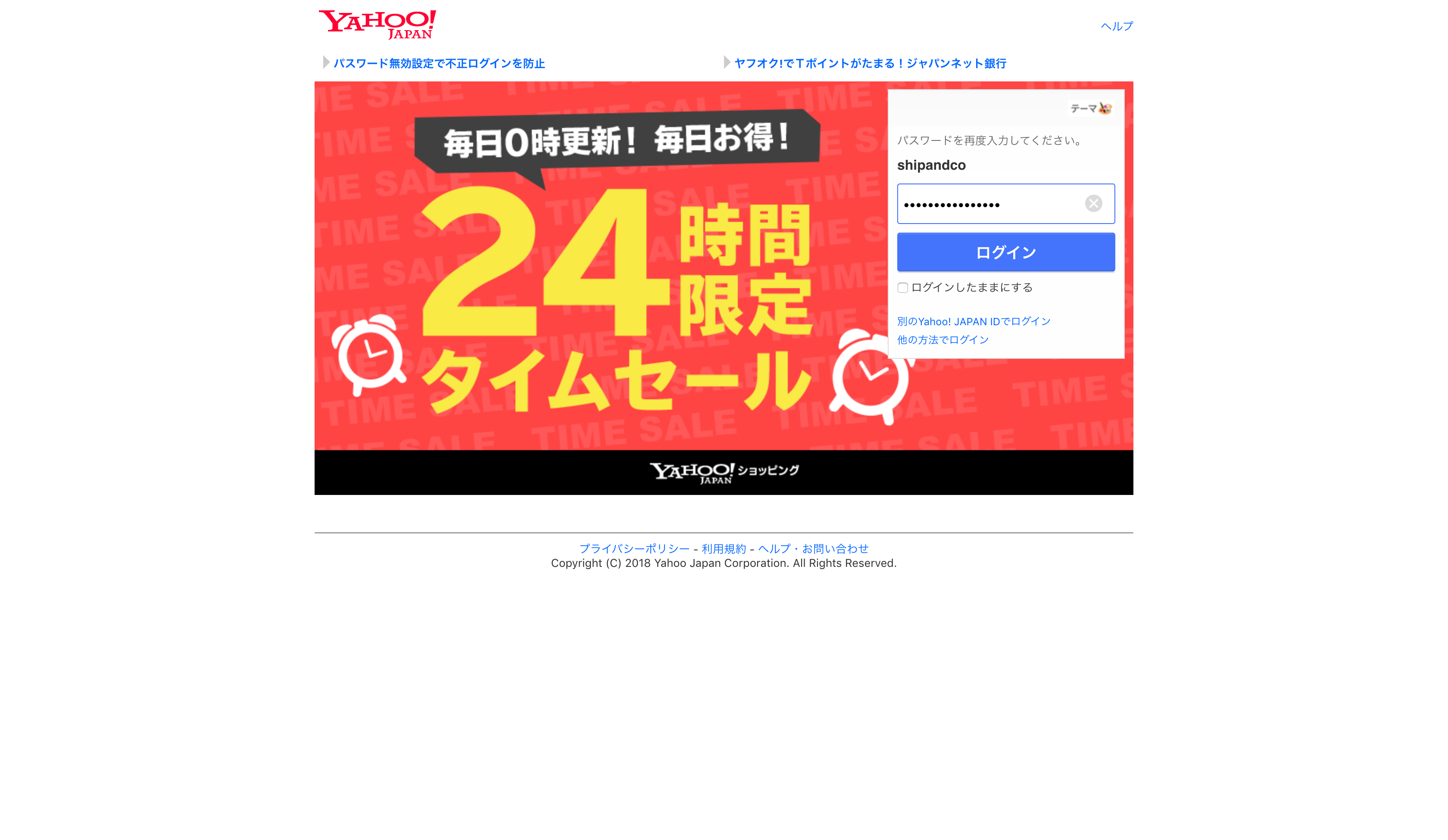 Once you are logged in, your Yahoo! Shopping Store has now been successfully linked with Ship&co. Order information will now be automatically synchronized to the "Orders" list. Please note that orders synced to Ship&co will be limited to "paid" and "unshipped" status orders created within the last month. (Orders created more than a month ago are not subject to be synced into Ship&co at the time of store registration. However, order data stays in the "Orders" list once synced into Ship&co, as long as the order status in Yahoo! Shopping remains "paid" and "unshipped".)
* Please note that the validity period of Yahoo! Shopping store's connection is 12 hours. 12 hours after the connection starts, a message regarding the update of the token is displayed on the Orders list page as shown below.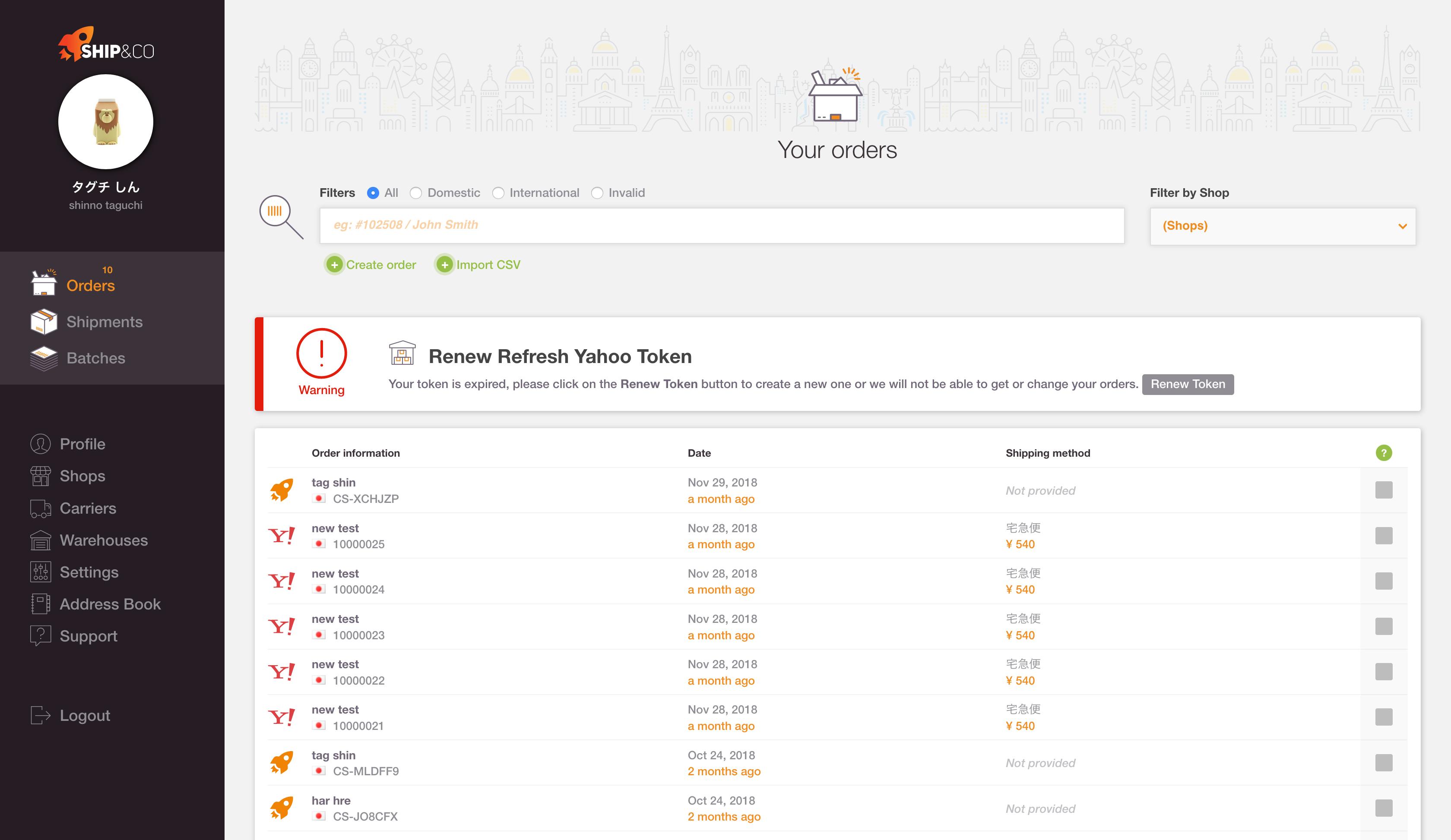 When you click the 'Renew Token' button, you will be taken to the Yahoo! Shopping Login page as below.
Once you log in to Yahoo! Shopping again, the reconnection process will be complete, and synchronization will resume.
Order information synchronization will be suspended from the time that the connection is lost until the next time the authentication token is updated. Please acknowledge this beforehand.