If you wish to use the DHL Thermal Printers on a Zebra printer for ZPL file, please follow this set up below.

Note that you can also print PDF file on a Thermal printer (Zebra, Rollo, Sato, etc...). Ship&co supports PDF file in 4x6 and 4x8 for DHL. You can select PDF for thermal printer inside your DHL settings on Ship&co.

Before printing ZPL shipping labels, please install the printer settings on your computer beforehand. For more details, click here.
In the Ship&co Dashboard, click on 'Settings', and in the 'Thermal Printer' settings, input the corresponding thermal printer's name, and click 'Submit'.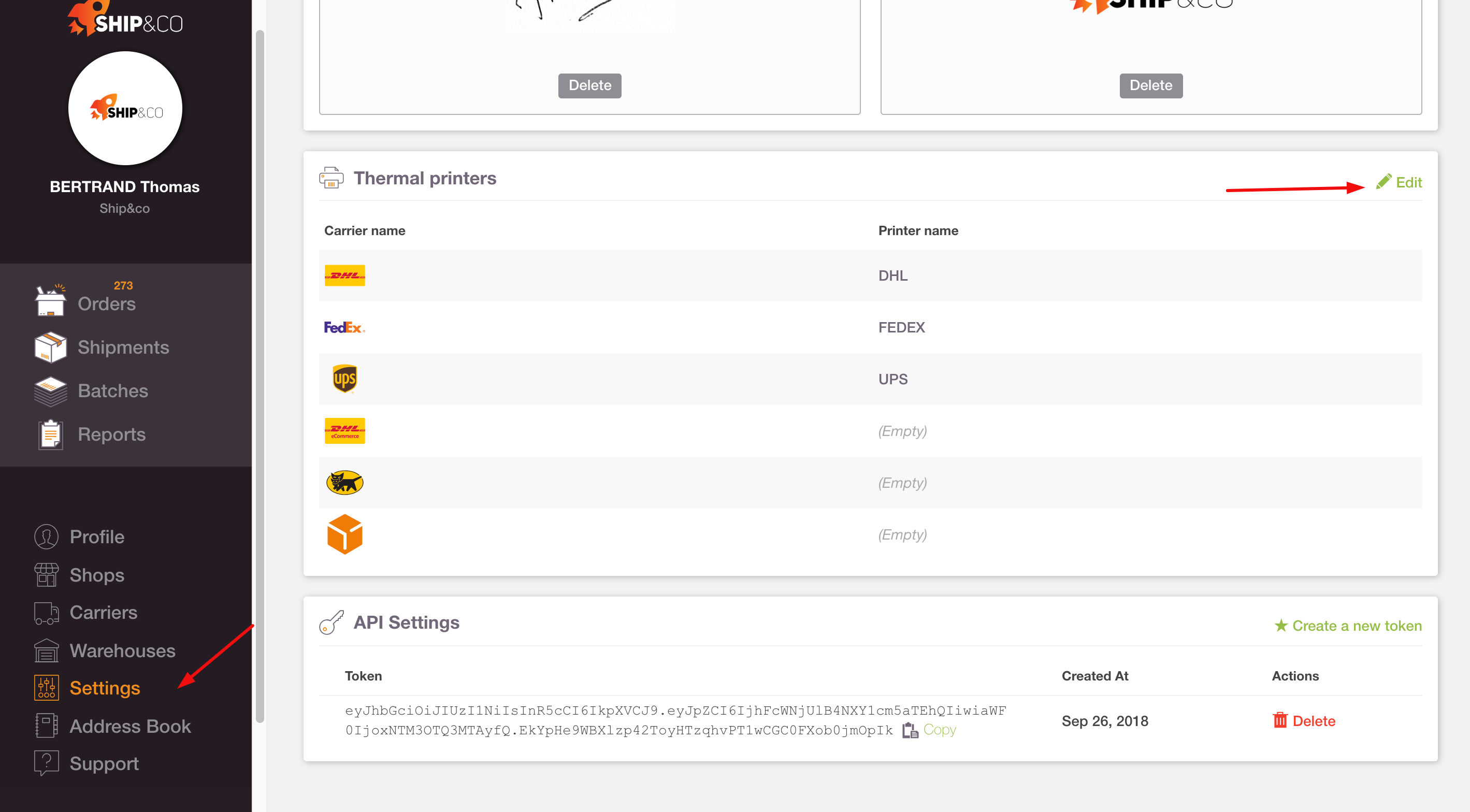 In Ship&co Dashboard, click on 'Carriers', and click on 'Edit' next to the DHL logo. In 'Print Settings', select the ZPL format (you see the printer name you inputted in the previous step). Then click 'Save'.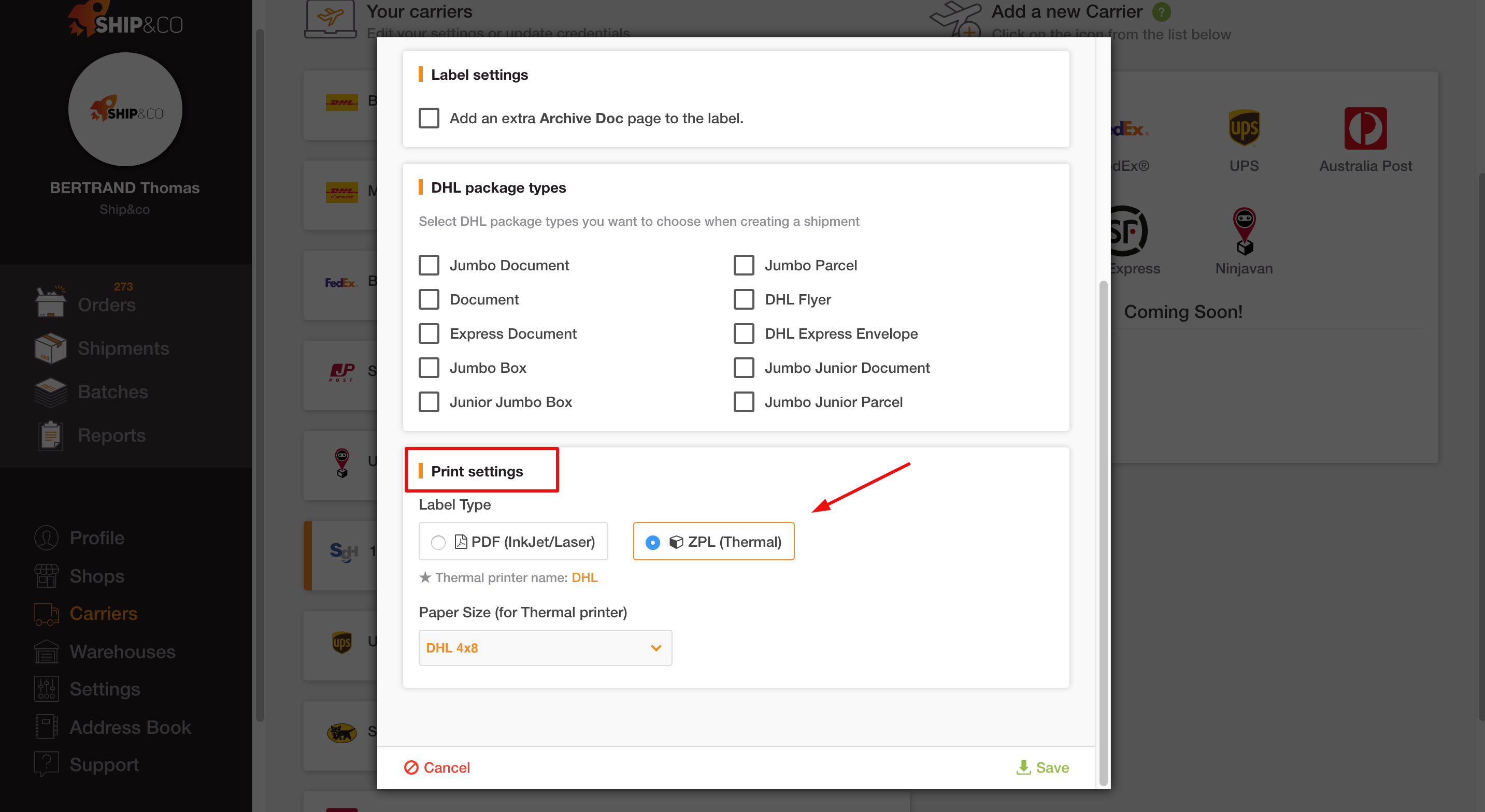 Your Zebra thermal printer for DHL has now been successfully set up.