If you wish to print ZPL file type FedEx labels using the exclusive Fedex Thermal Printers (label printers), please set them up as follows.


Before issuing or printing shipping labels, please install the printer settings on your PC beforehand. For more details, click here.
In the Ship&co Dashboard, click on 'Settings', and in the 'Thermal Printer' settings, input the corresponding thermal printer's name, and click 'Submit'.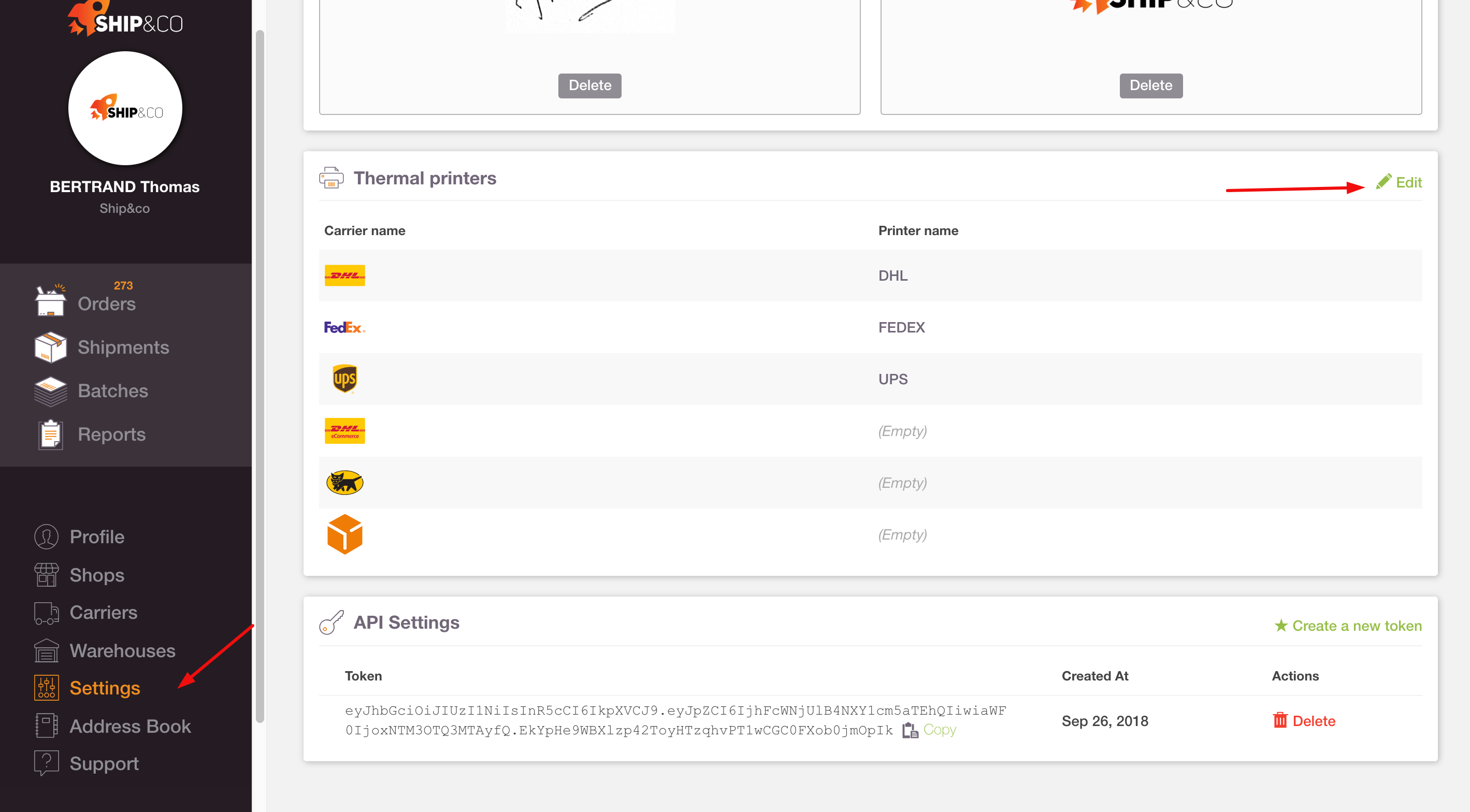 In Ship&co Dashboard, click on 'Carriers', and click on 'Edit' next to the FedEx logo. In 'Print Settings', select the thermal printer (you see the printer name you inputted in the previous step). Then click 'Save'.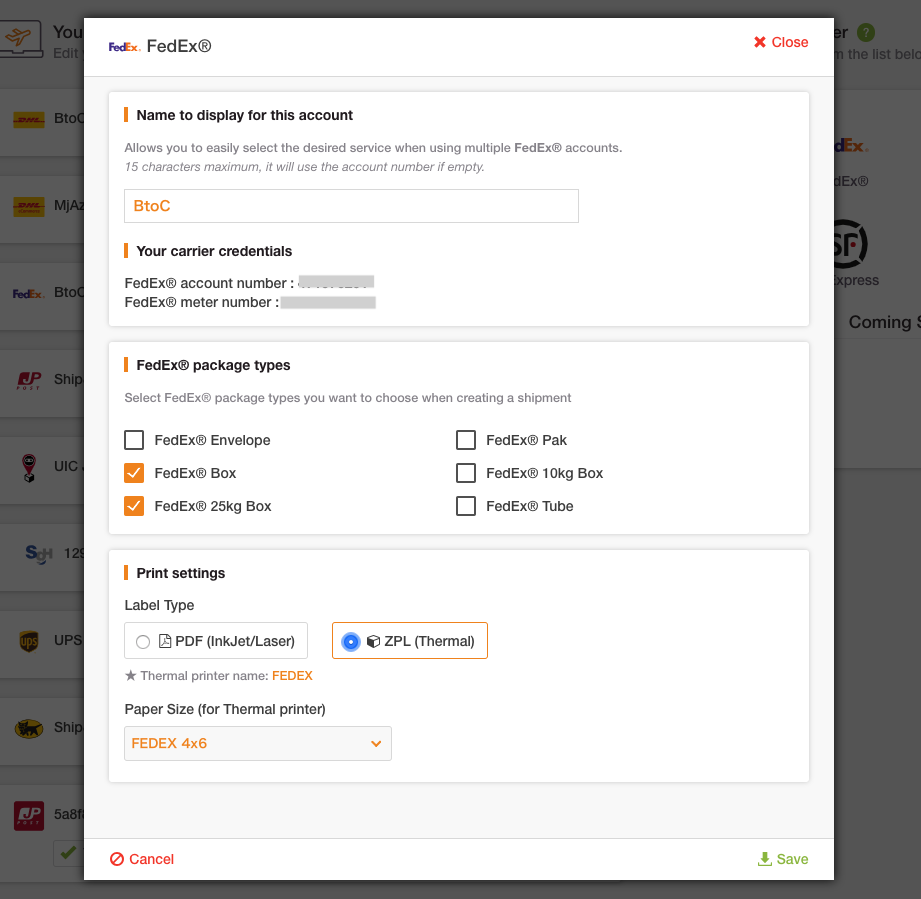 Your thermal printer for FedEx has now been successfully set up.