Although we are always sad to see our customers go, you can choose to cancel your plan anytime.
Please navigate to the Dashboard → Profile → and click 'Cancel'.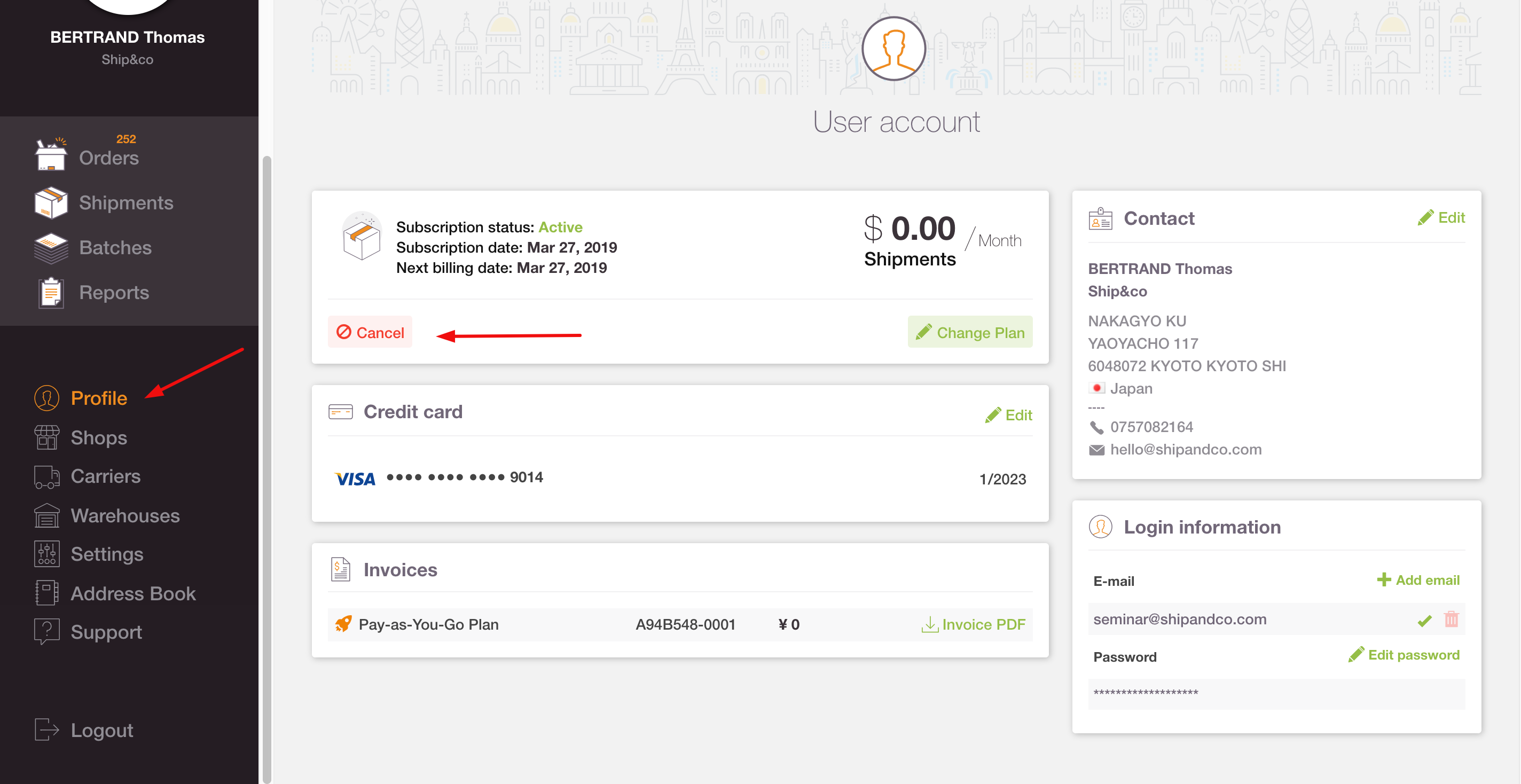 Please note that once you cancel your plan you will be unable to create shipping labels, other than that you'll have full access to your account.