If you have an import account with DHL (it usually starts by "9"), you can use it to create import shipments on Ship&co.

You can add a DHL Import account into Ship&co like an export account.
You'll need a DHL Site ID and password, as well as the Import account number.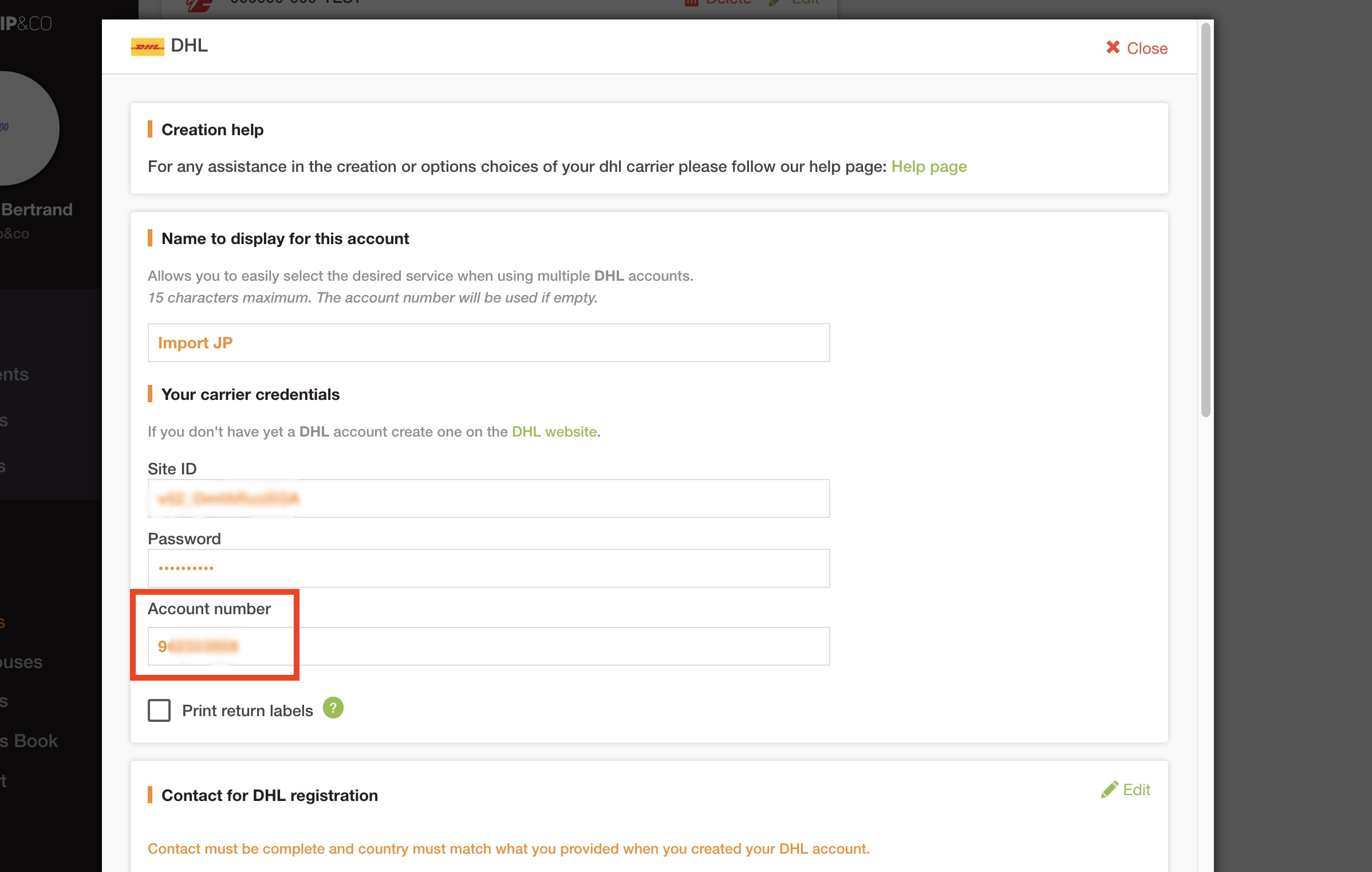 Learn how to get your Site ID and password for DHL here. Warning: Site ID and password are not the credentials used to connect to MyDHL website.

After adding your contact for DHL registration (our DHL billing address), click "save" and your account should be activated right away.

To create an import shipment in Ship&co, you'll need to add a warehouse with the shipper's address.

Then, in the order page to be shipped, select the shipper's warehouse under "sender". You can then create an Import shipment after clicking on the magnificence glass icon: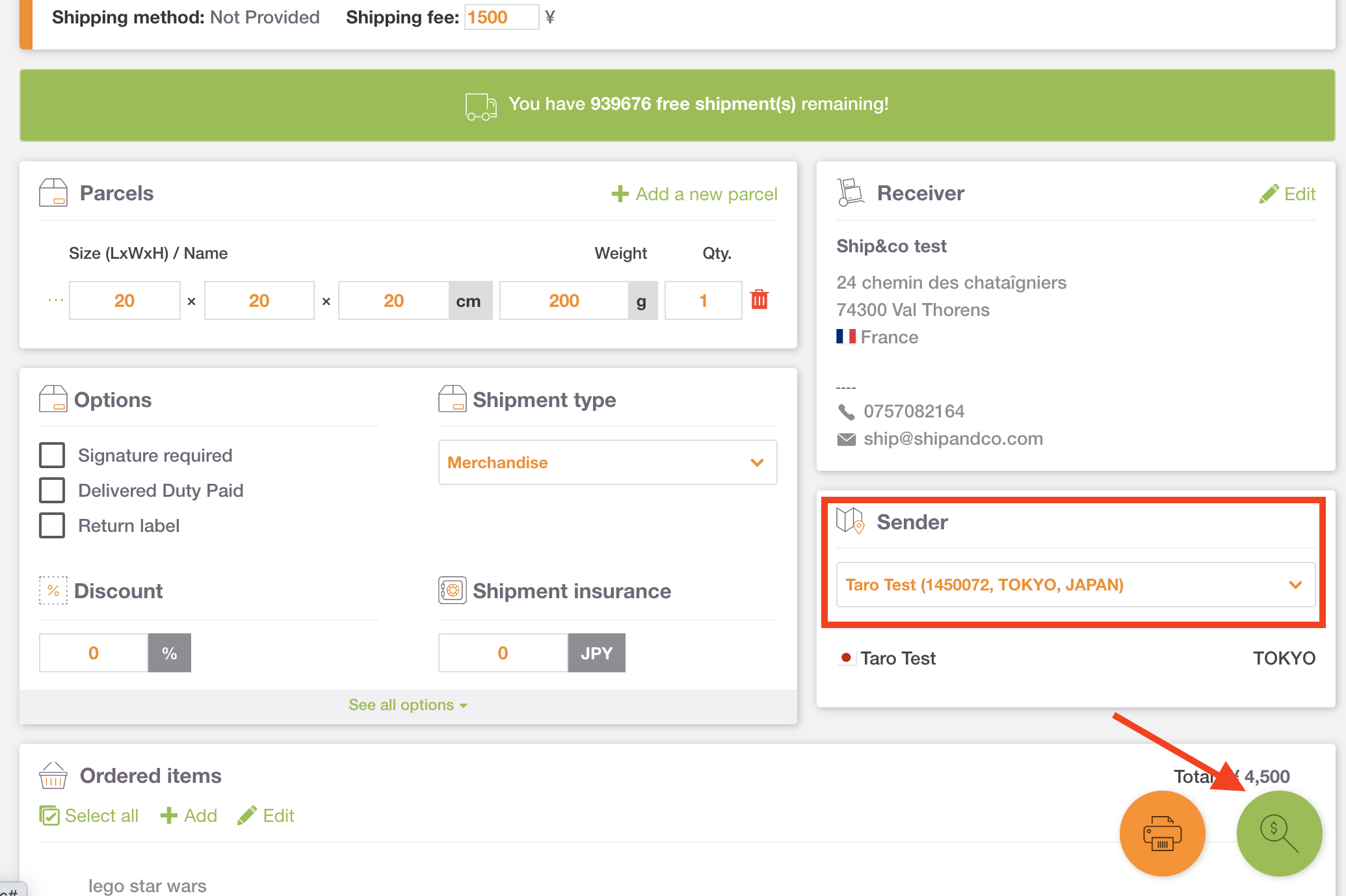 Note there's no rates showing for Import shipments with DHL.