When adding an online store in Shops page of Ship&co App, if the particular store you are trying to add was already registered to other Ship&co account, there will be a message: 'This shop is already added on Ship&co', shown. In that case, the registration cannot be done and order won't be synced.
Please see the screenshot below for your reference about this error.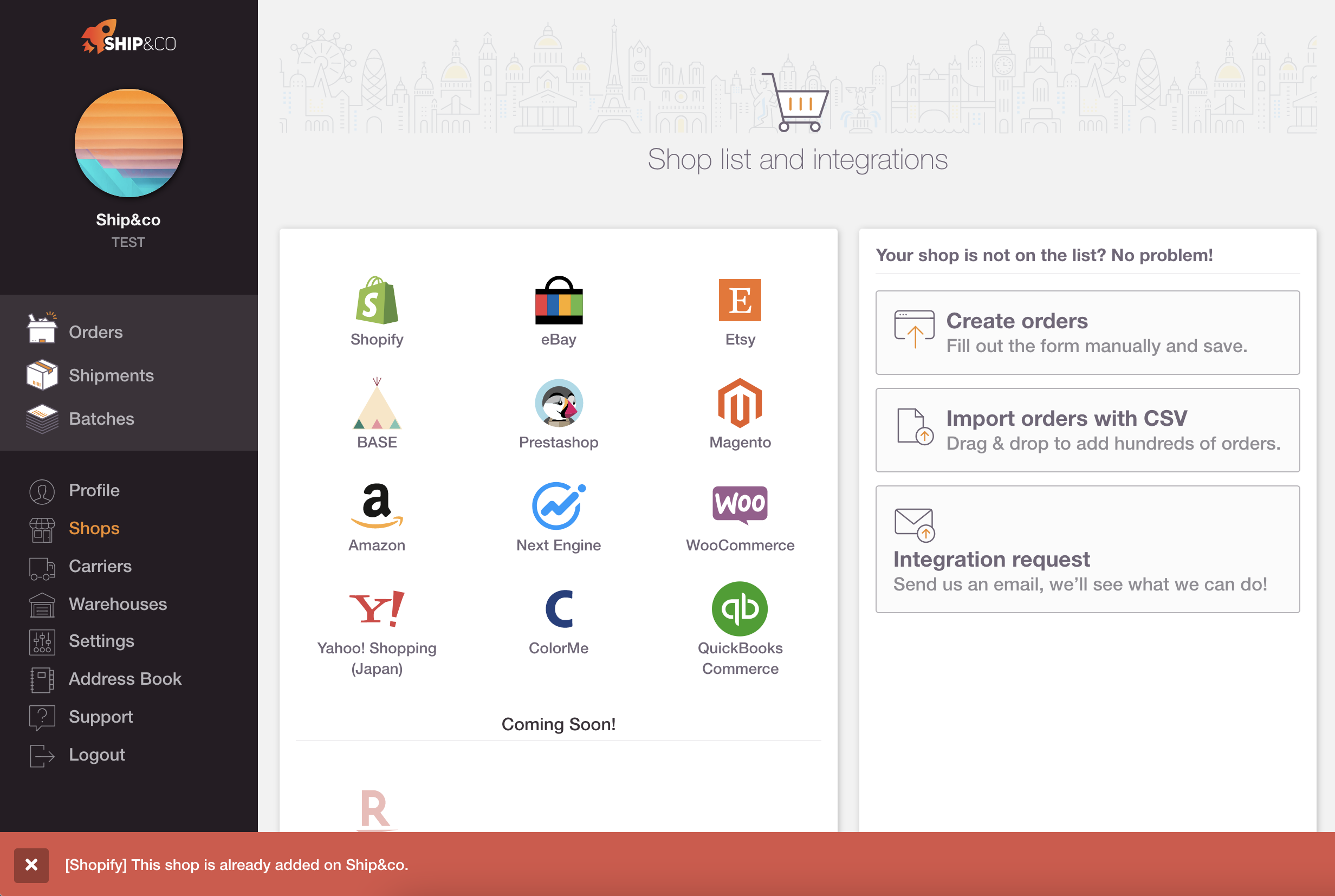 We don't allow our user to register the same online store to several Ship&co accounts for obvious reason: making sure your team don't ship the same order twice!


In order to add that online store to your new account, please follow the step below;
1. Login to the Ship&co account that the store was initially registered, access Shops page, and delete that online store from 'Your Shops' menu.
2. Login to the new/existing Ship&co account, access Shops page, and add that store from 'Add a new shop' menu.
If you are not sure which Ship&co account that store was registered, please contact Ship&co and inform the Shop ID for support.