When shipping to some particular countries such as Brazil and India, the consignee's TAX ID or other government-issued ID is required.
There is no separate ID entry field on the Ship&co screen, but for smooth local customs clearance, please add it by the following methods so that it will be reflected on the shipping label / commercial invoice.
1. Click the "Edit" button in the consignee's address field, add the ID (e.g. CPF: XXXXX) and save the change.
2. Click "See all options" >> Enter it in the "Delivery notes" field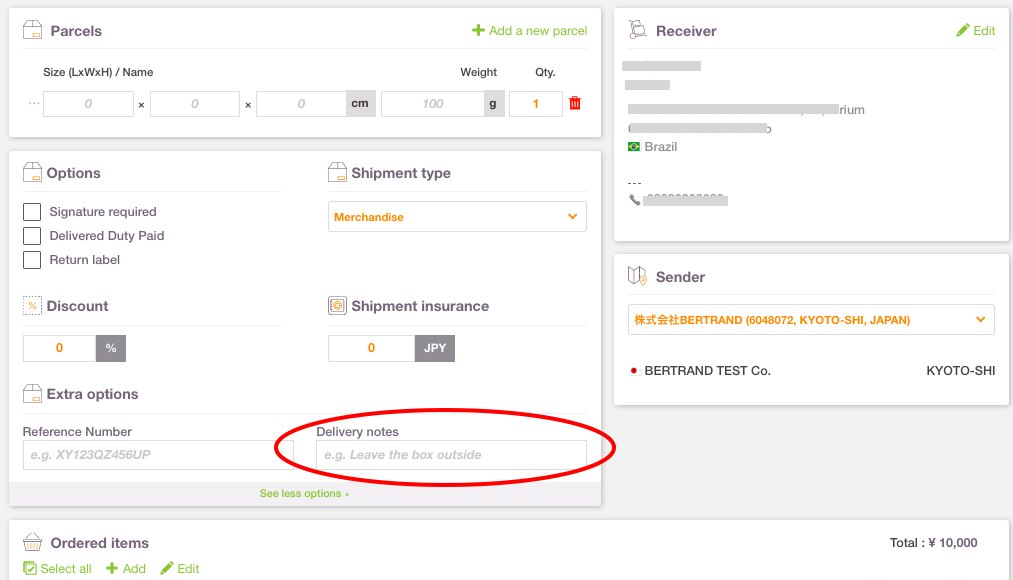 3. If you attach a paper invoice, please add it there, too.