If customs information (HS code / category name associated with it, country of origin) is pre-registered on the Shopify product management page, that information will be synced to Ship&co.
Customs clearance information is required for overseas shipments. It is a very useful feature for sellers shipping overseas, so if you have not registered yet, we recommend registering your information with Shopify.
If you do not register your customs information in Shopify, please use the information in the "Product Types List" that you can register and edit on the Ship&co "Settings" page. Customs information can be registered in the "Shipping" settings on the Shopify product management page.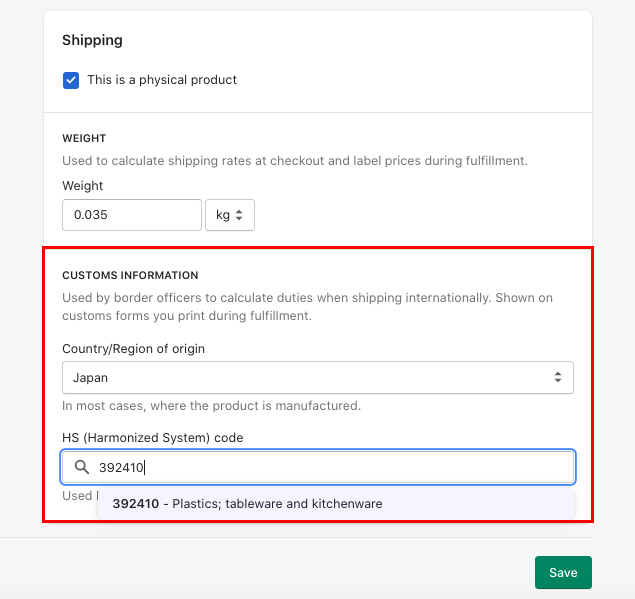 When you enter a keyword related to the product, the code list will be displayed automatically.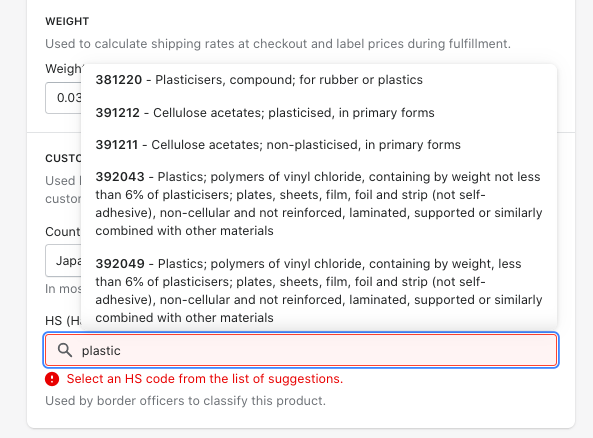 Ship&co order page:

When customs information is synced from Shopify, it will be displayed and selected with priority on the Ship&co order page as shown above. The "Product Type List" registered on the Ship&co setting page is displayed as options as "Custom".