If you're shipping products internationally, it's important to properly label them with the correct customs information. This includes the HS Tariff Code, product category, and country of origin.
With Ship&co, your products' customs information (including HS code, category name, and country/region of origin) registered in your Shopify Product page will be automatically synced and used to create commercial invoices for your international shipments. This ensures that your shipments can be easily identified during the customs process, making the international shipping process smoother and more efficient.
Customs information is required for overseas shipments, making it a useful feature for cross-border ecommerce sellers using Shopify. If you haven't registered your information yet, we highly recommend doing so to avoid any potential delays or issues with your shipments.
Add Customs Information on Shopify Product Page
To add customs information to Shopify Product, follow these simple steps:
Go to Shopify Products page.

Click the name of the product that you want to change.

Select This product ships internationally on Shipping section.
Add Country/Region of origin and HS (Harmonized System) code.
You can either input 6-digit HS code or enter a keyword related to the product to search for the appropriate code.

Click Save.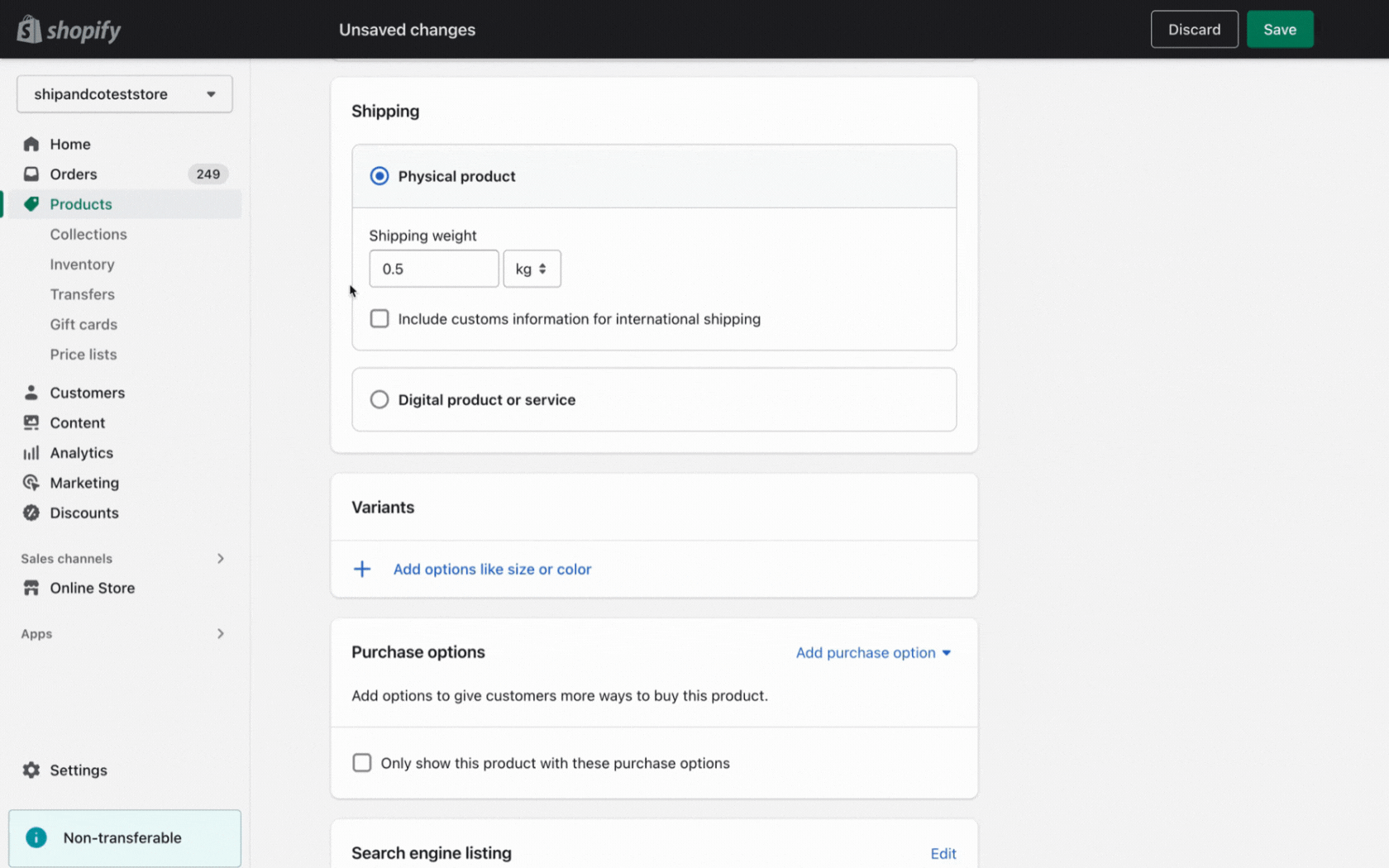 Note: Make sure to add the 6-digit HS code in order to link the product description. If you add 8 or 10-digit HS code, customs information will not be synced to Ship&co.
How Customs Information synced from Shopify store shown in Ship&co?
When customs information is synced from Shopify, it will be displayed and selected as default customs items/tariff numbers in Ship&co. The Product Type List registered on the Ship&co Settings page will be displayed as a selectable option under Custom section.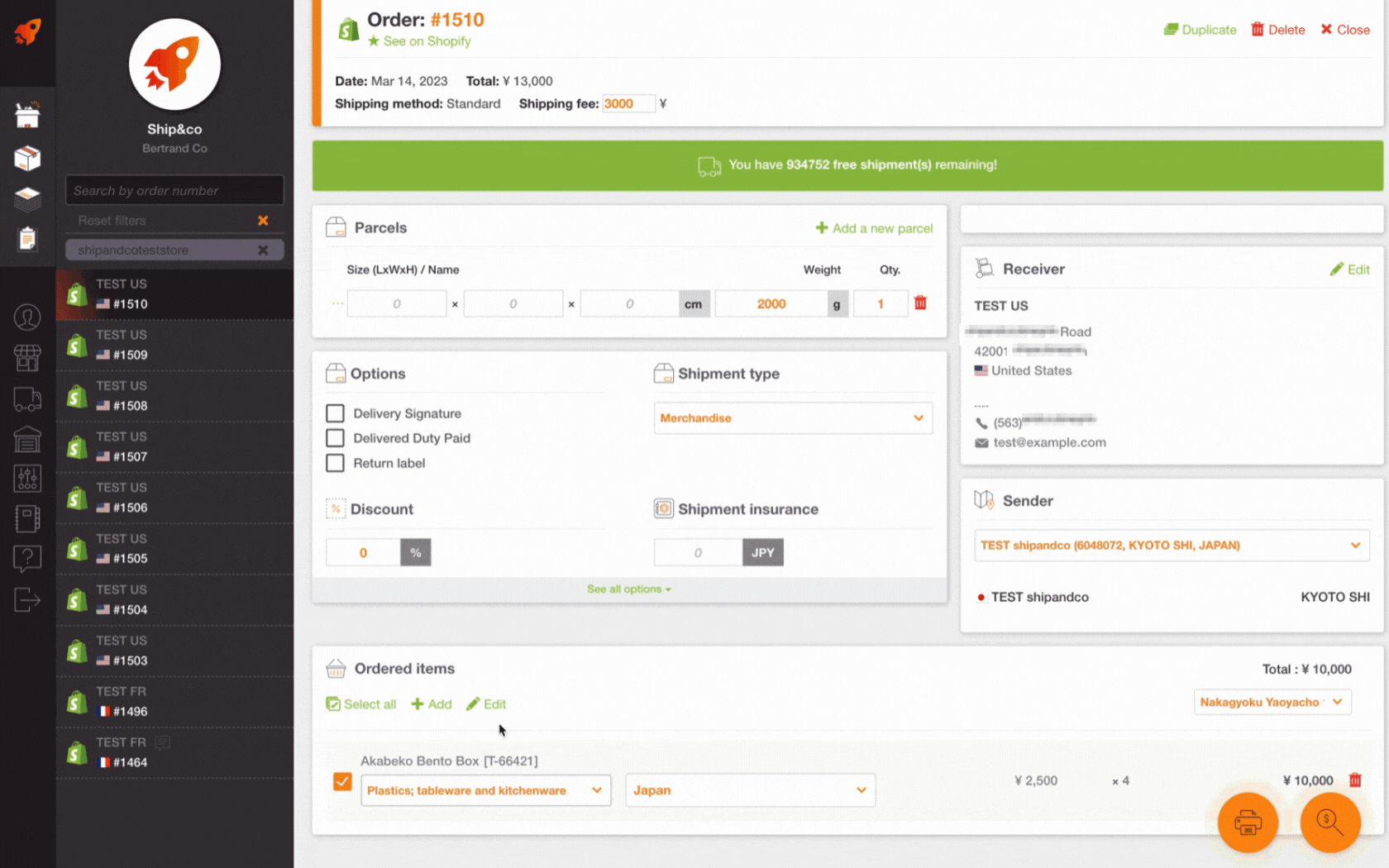 To use the customs information from Shopify on a shipping label and customs invoice, go to the Ship&co settings page and select "Use Product Types instead of product name" under "Commercial Invoice preferences."