Ship&co supports two conditions, DDU and DDP, when creating DHL, FedEx and UPS shipping labels.
DDU: the default setting. (As for DHL, it is handled as DAP because the DHL system supports the new condition)
DDP: can be applied by ticking "Delivered Duty Paid" in the "Options" on the order page.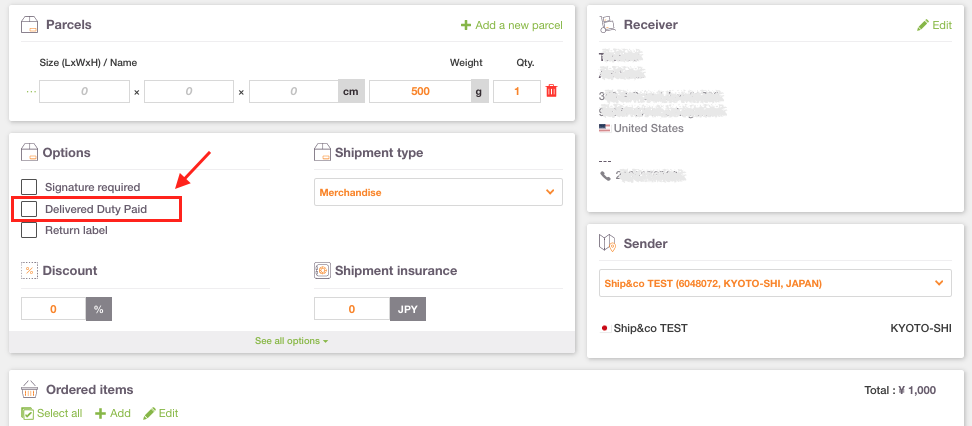 In the future, we plan to support other terms too by prioritizing the ones that are frequently requested by our customers.