In order to add Magento shop to Ship&co, you have to acquire an access token from Magento 2.1.x dashboard following the steps below:
1. Open the Magento2.1.x Dashboard.
(All versions from Magento 2.1 and onwards are supported.)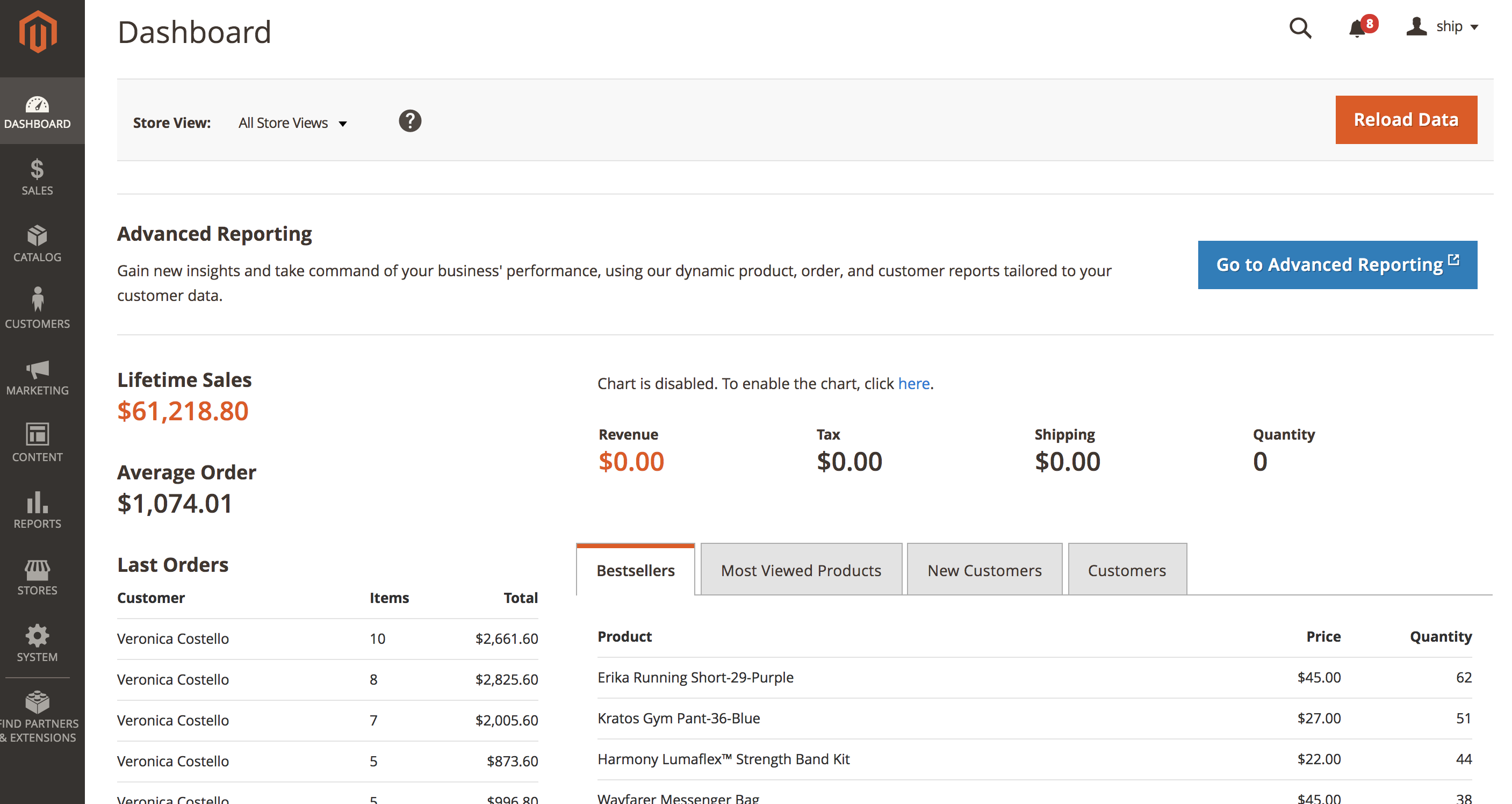 2. Click on "Systems" in the lower left, and in the sub menu click "Integrations"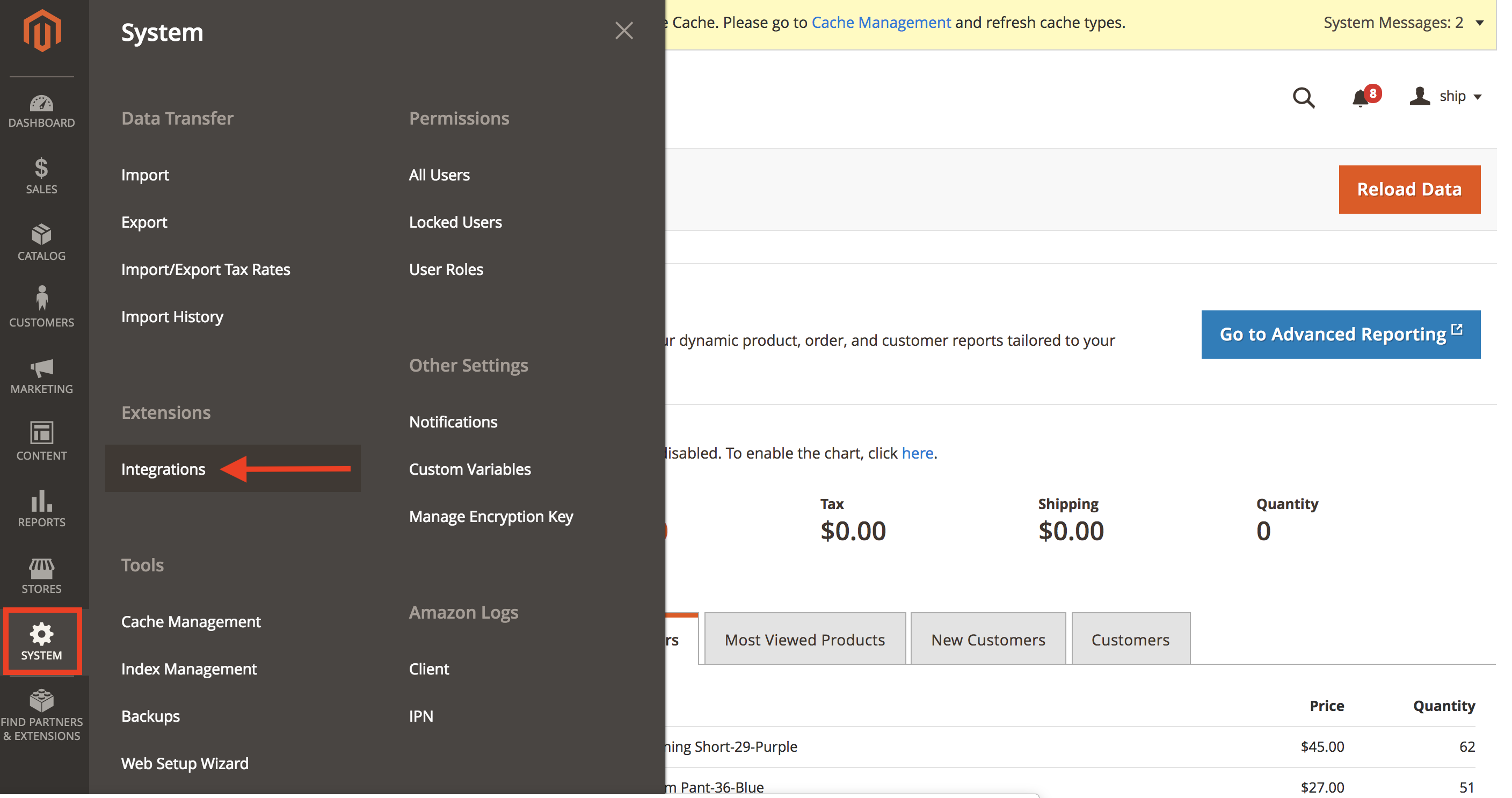 3. Click on "Add New Integrations" in the upper right.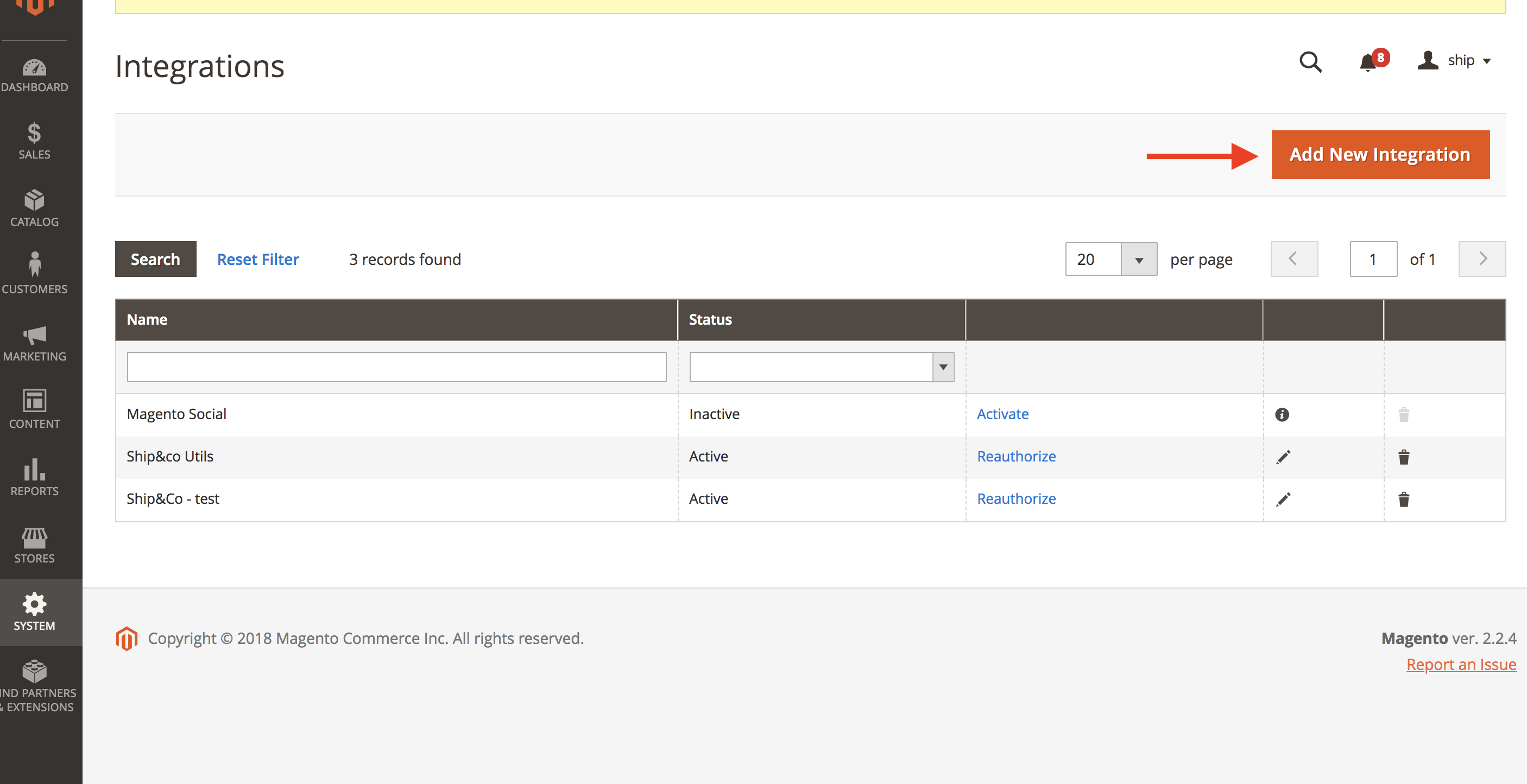 4. In the "Name" field, input "Ship&co", and in the "Your Password" field, input the password you use to login to the Magento admin page.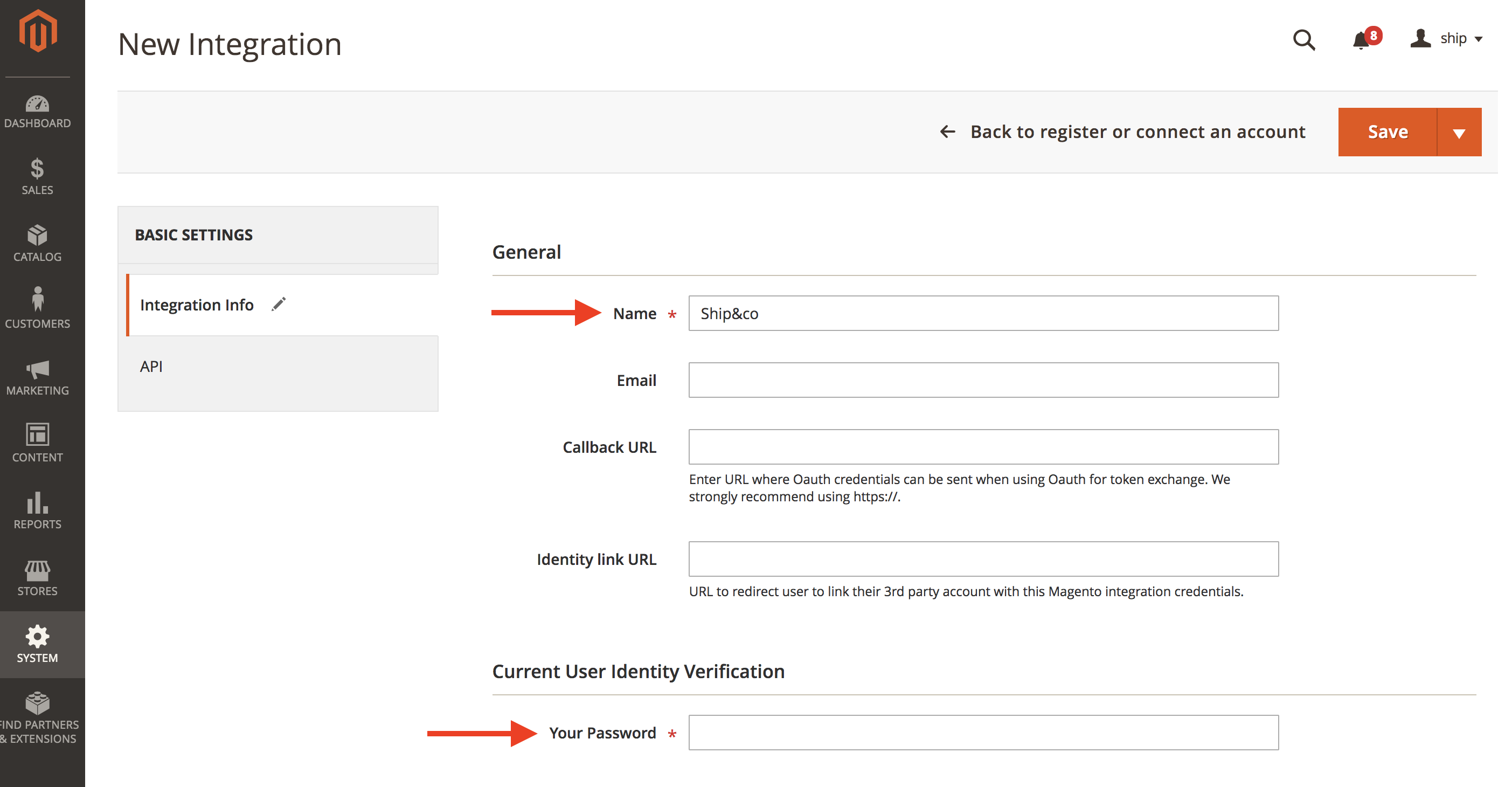 5. Click on the API on the left, and put a check next to "Sales," "Products", "Stores", and then click "Save."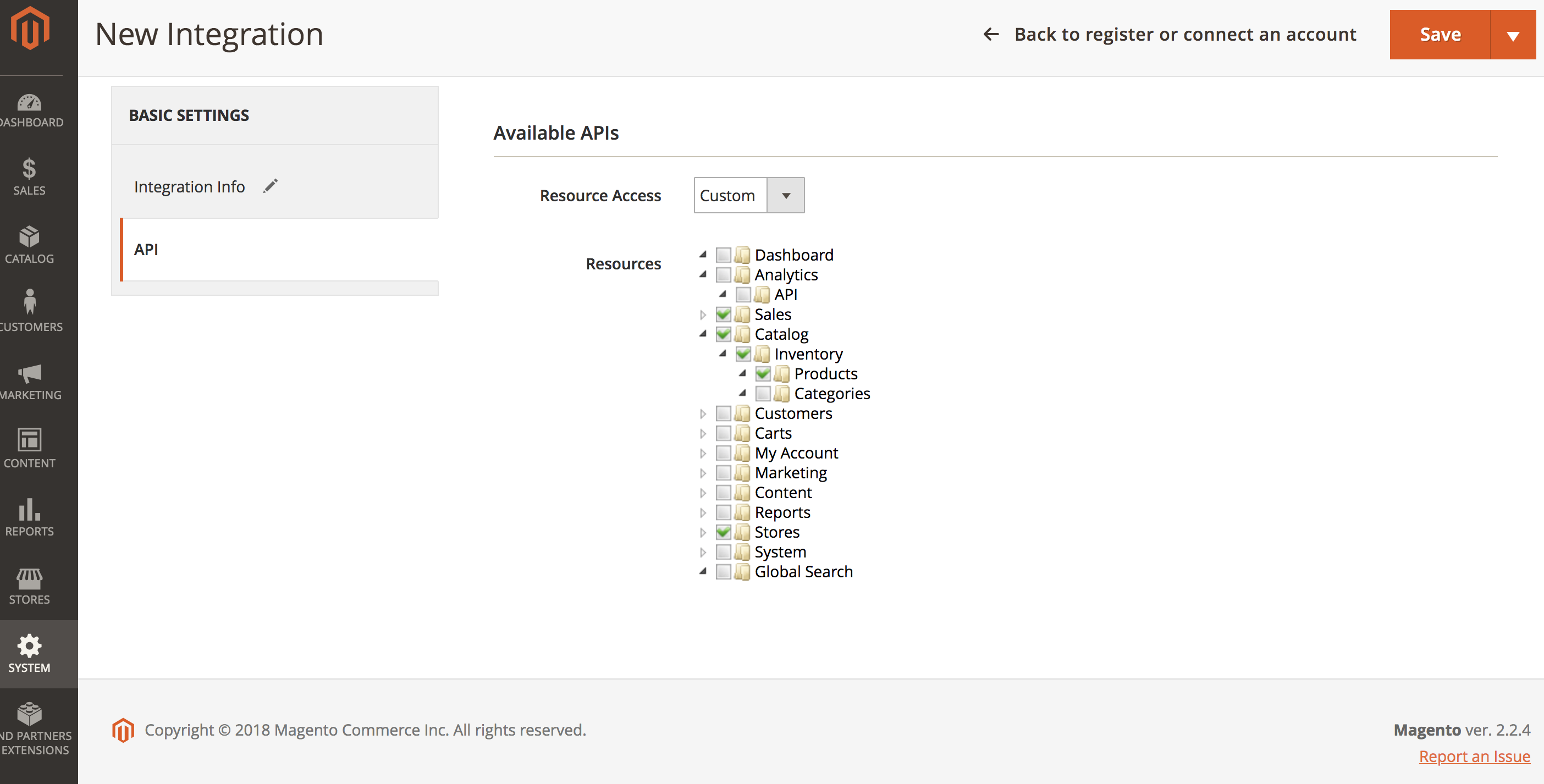 6. Now, Ship&co is registered on the "Integrations" page.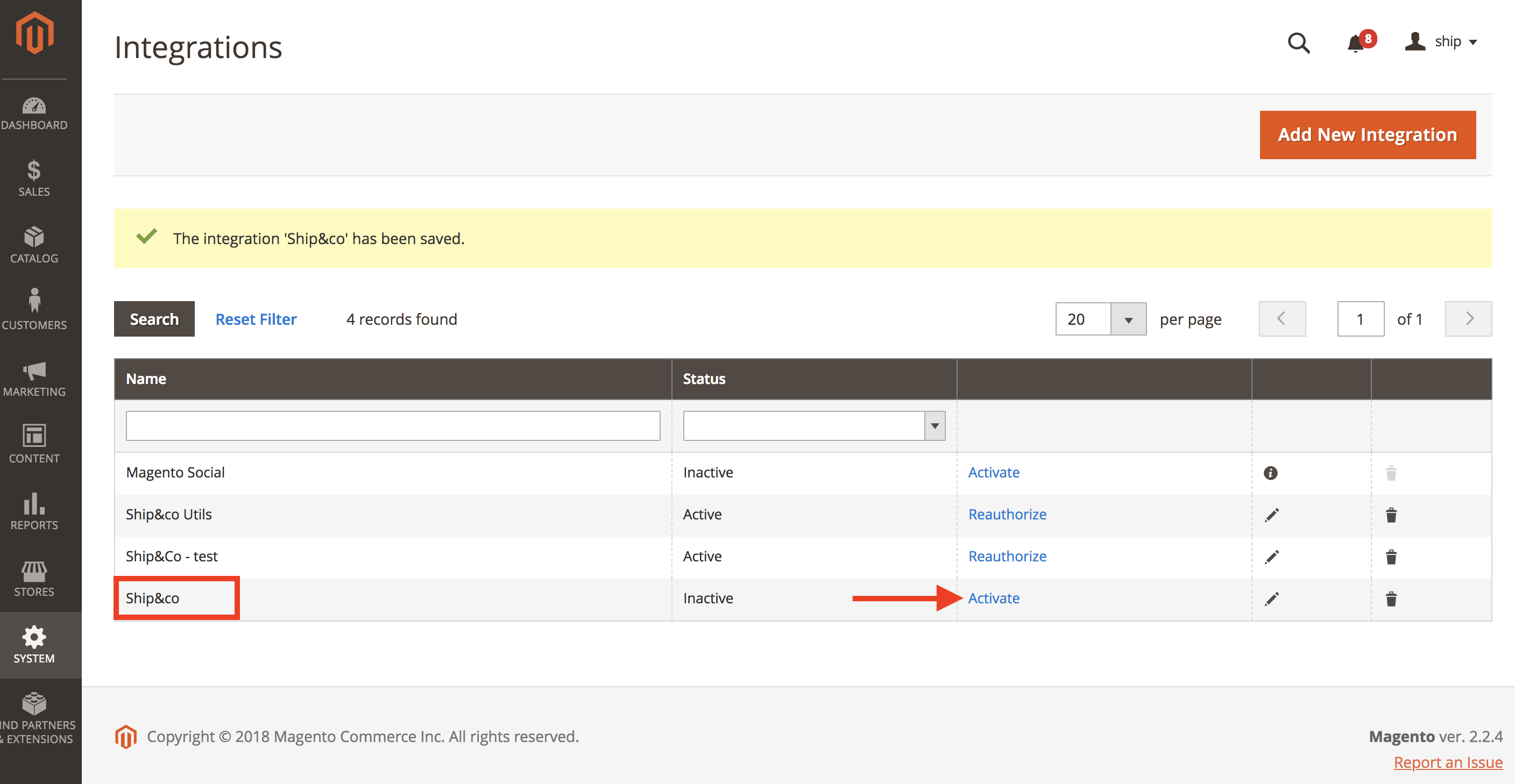 7. Click on "Activate", and then when you switch to the page below, click "Allow."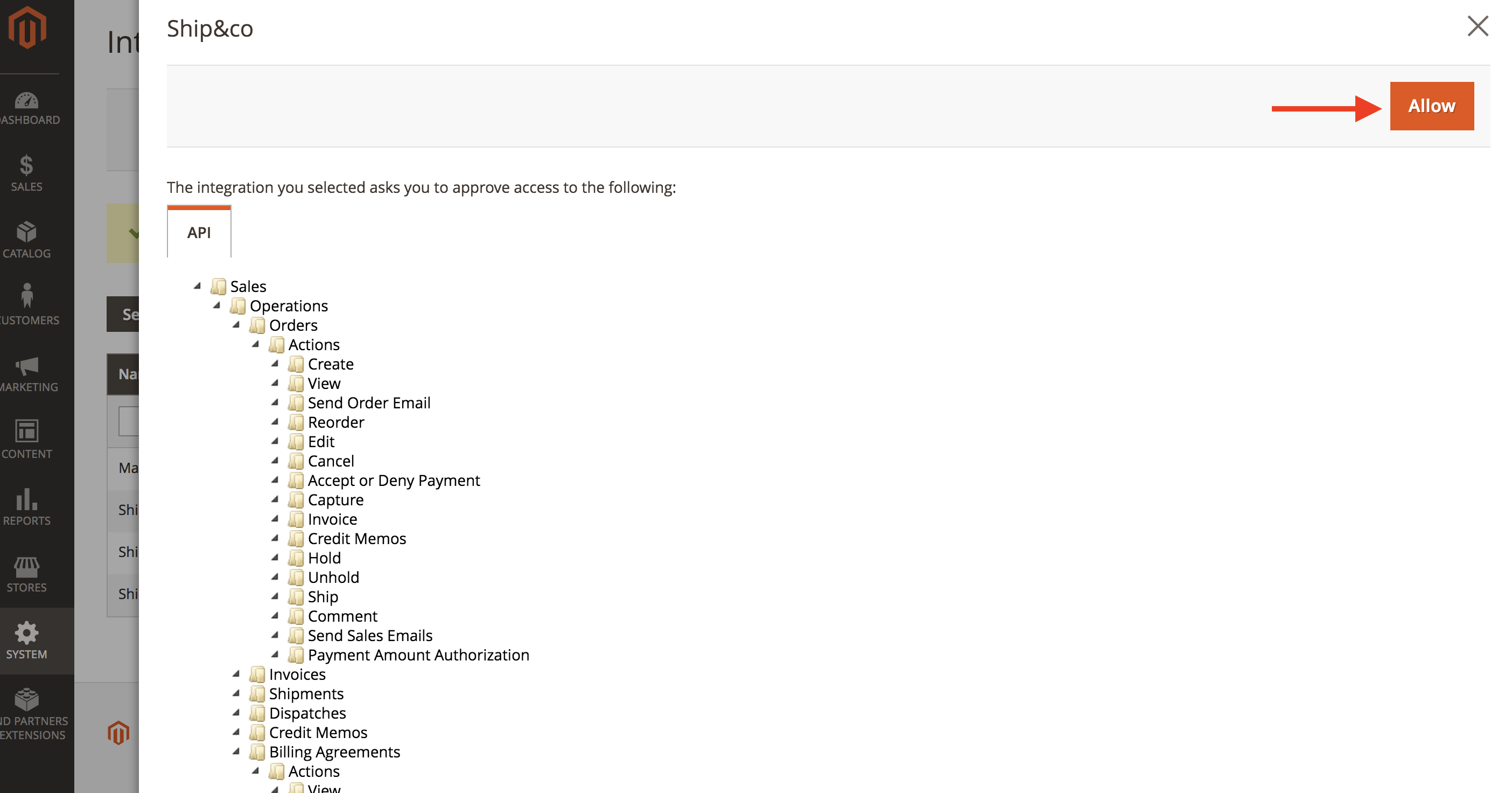 8. The page displayed now is as per the following image. Copy the access token, and click "Done."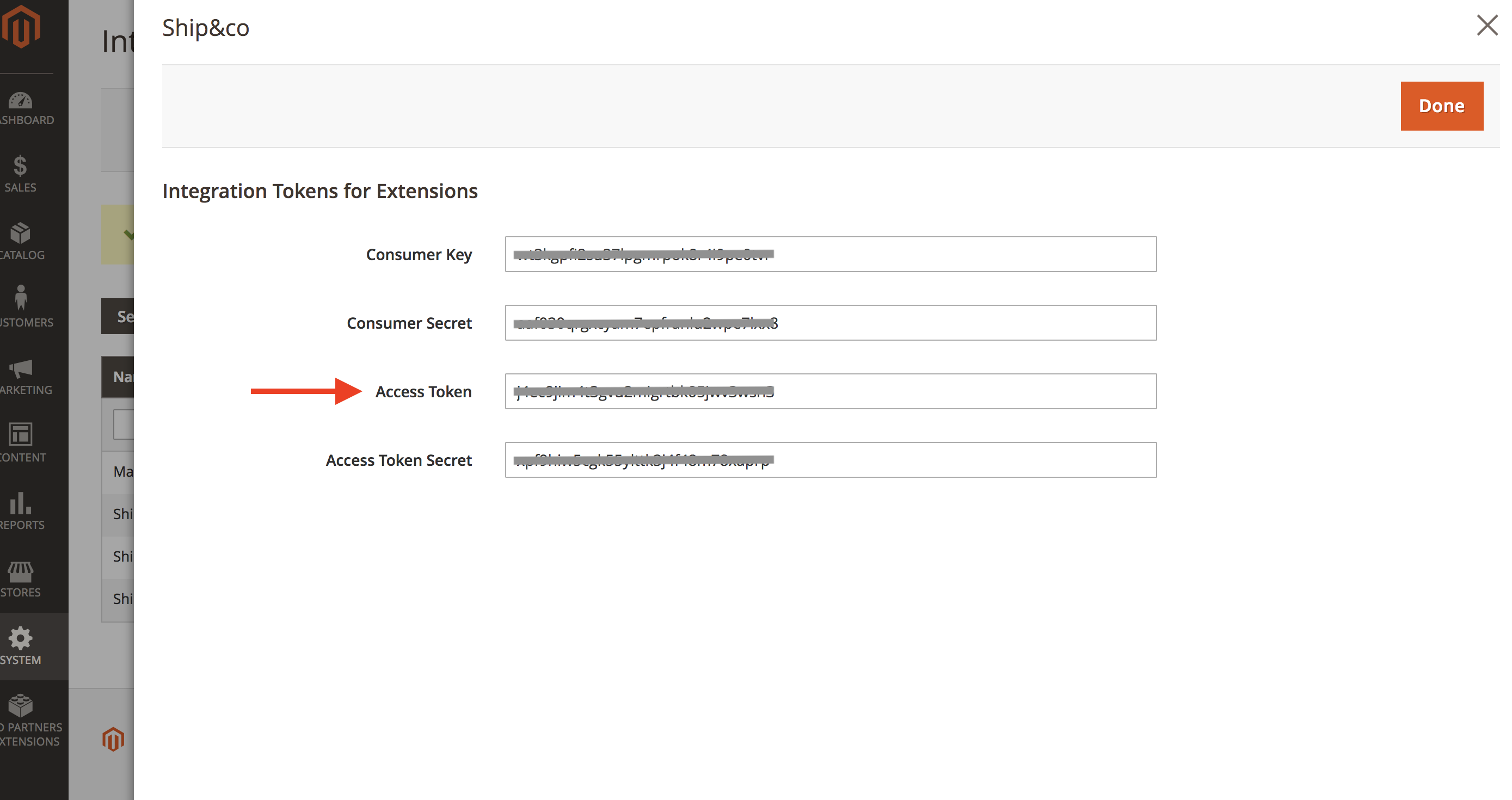 After that, you can add Magento in Ship&co Shops page in order to start sync order and create shipping labels. See this link for more details.