This page provides information on using a scanner "Bedal," which is developed by a Korean company Welltec. Bedal is a dimensional scanner that measures volume and weight of a parcel.
<How to use Bedal>
1. Connect your PC and Bedal with a USB cable.


2. Go to "Settings" on the left-hand side menu >> "General preferences" >> Turn on "Use Bedal scanner"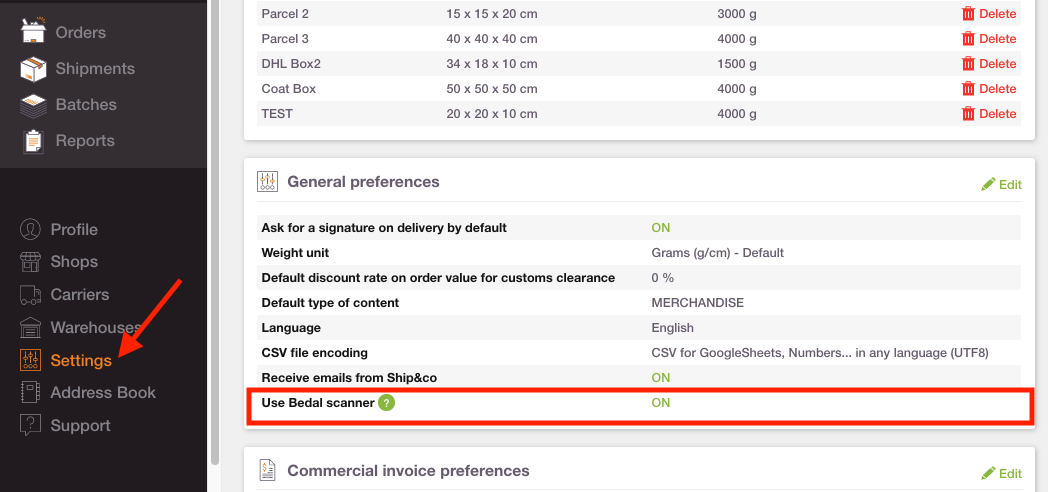 3. From the "Orders" list, select an order for international shipment which you would like to create a label for.


4. Click on "・・・" on the left side of the size field of the "Parcels," and select "Bedal."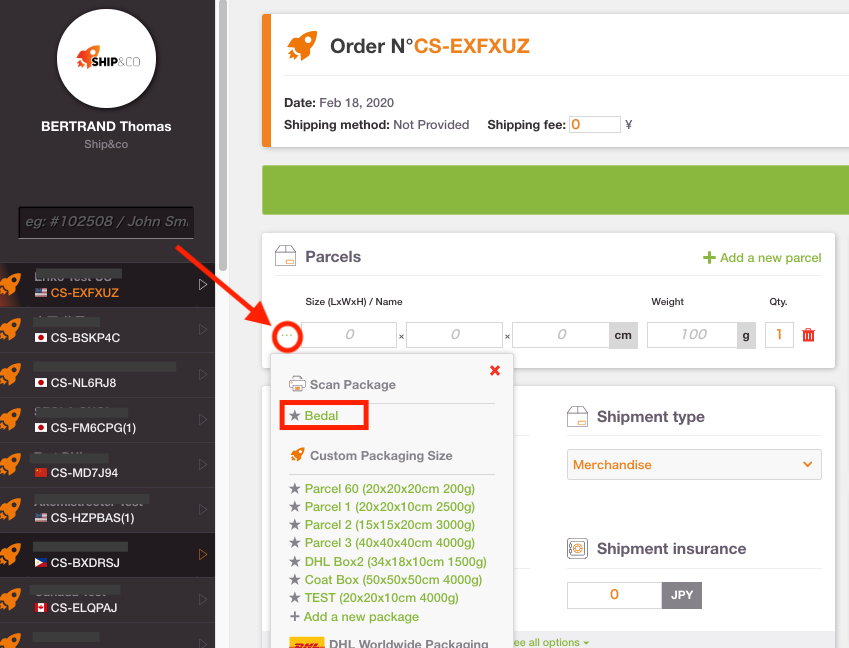 With the above, the size and weight of the parcel will be sent from Bedal to Ship&co and automatically inputted on the screen.