Ecommerce merchants selling their products on BASE, a Japan-originated ecommerce platform, can manage orders and streamline shipping with Ship&co.
Connect BASE to Ship&co
To connect BASE to Ship&co, follow the steps below: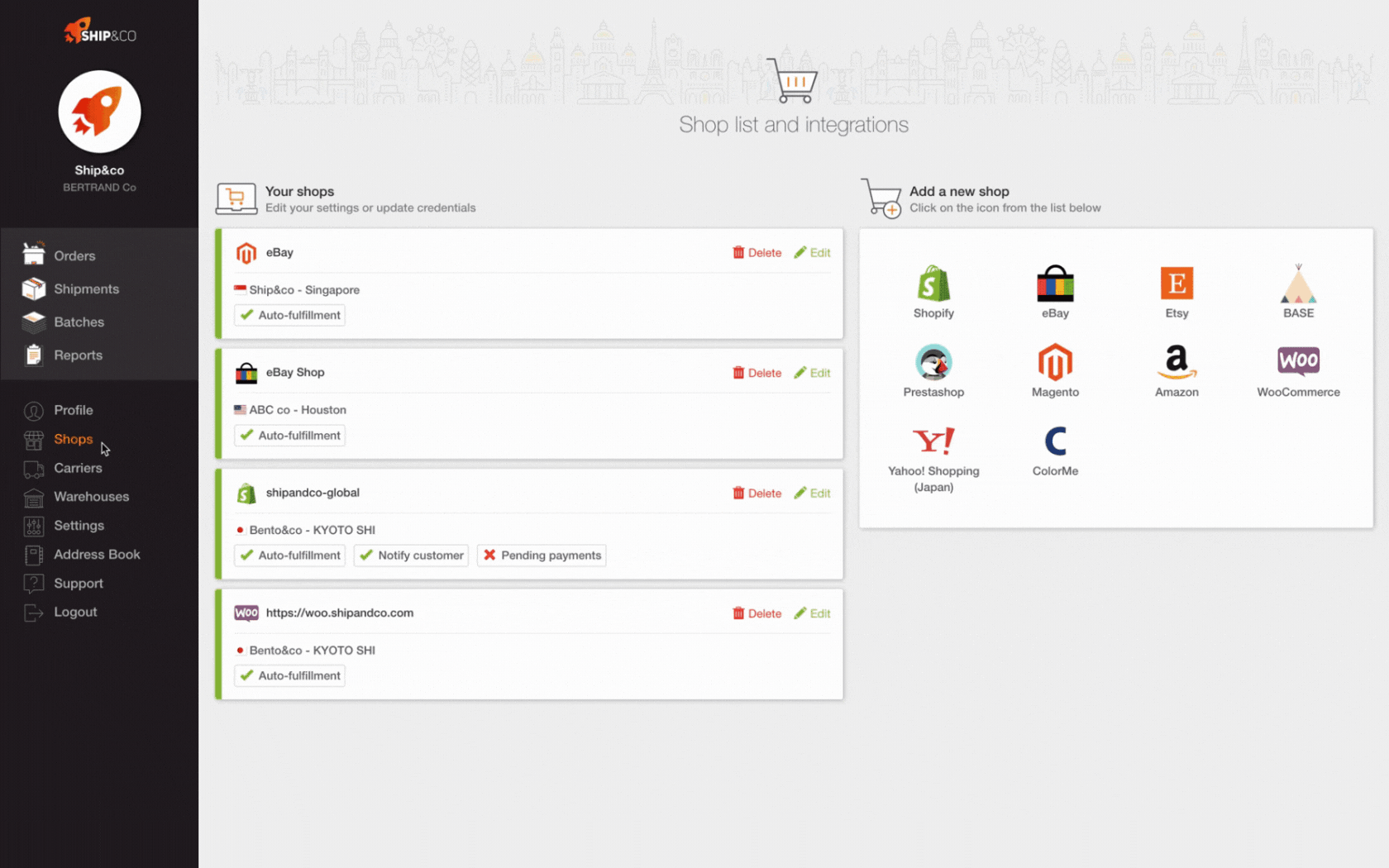 On the Shops page, click on the BASE icon.
Input the necessary information:
Name to display for this account: Please name your BASE shop. You can add multiple BASE shop in your Ship&co account, and you will be able to filter orders by BASE shop name.
Warehouse settings: If you have multiple shippers (warehouses) information in Ship&co, please select the default address to ship your BASE orders.
Sync settings:


Automatically fulfill the order on BASE:


Enabling this setting will update the order status as Shipped on order page in BASE seller dashboard and synchronize the tracking number back to BASE store at the time of shipping label creation in Ship&co. You also have an option of fulfilling the order from Ship&co at any time after shipping label creation. Please refer to this page for more information about the settings.


In addition, when necessary, it is also possible to ship items separately in Ship&co. At the same time as the order status is updated to Shipped, a shipping notification email is automatically sent to your customers' email address from your BASE store.
Add a custom message on confirmation mail:
You can add a customized message to the shipping notification email sent from your BASE store to your customers. You can include up to 250 characters.

Click Save.
On BASE website, add your BASE login information.
Click Verify the app (アプリを認証する).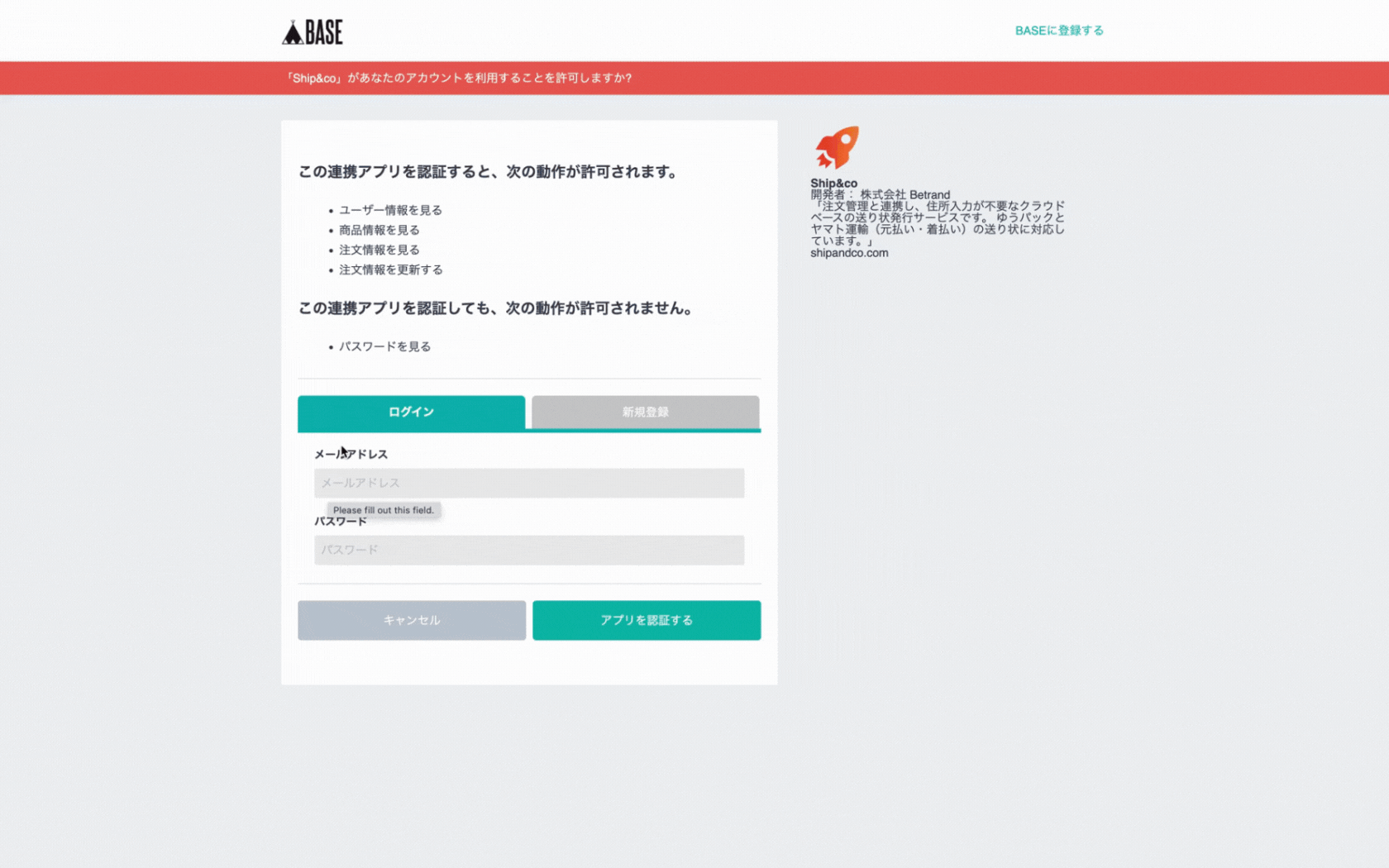 After the connection is completed, the order information is then synchronized to the Orders list.