Ship&co has a feature where you can divide one order into two or more shipments, and make a shipping label for each. This enables you to fulfill your orders partially.
EC platforms/shops which Ship&co supports partial shipment for;
Shopify, eBay, BASE, Prestashop, Amazon, Magento, WooCommerce

How to ship partially:
1. On the "Orders" page please select the order you want to ship, and at the "ordered items" section, uncheck the items you do not wish to ship this time.

2. Then, proceed to create a shipping label using the buttons at the bottom right. The printer icon is to be used for the quick print feature without checking the shipping rate, and the magnifying glass icon is for checking all the available shipping options and rates before choosing the right option.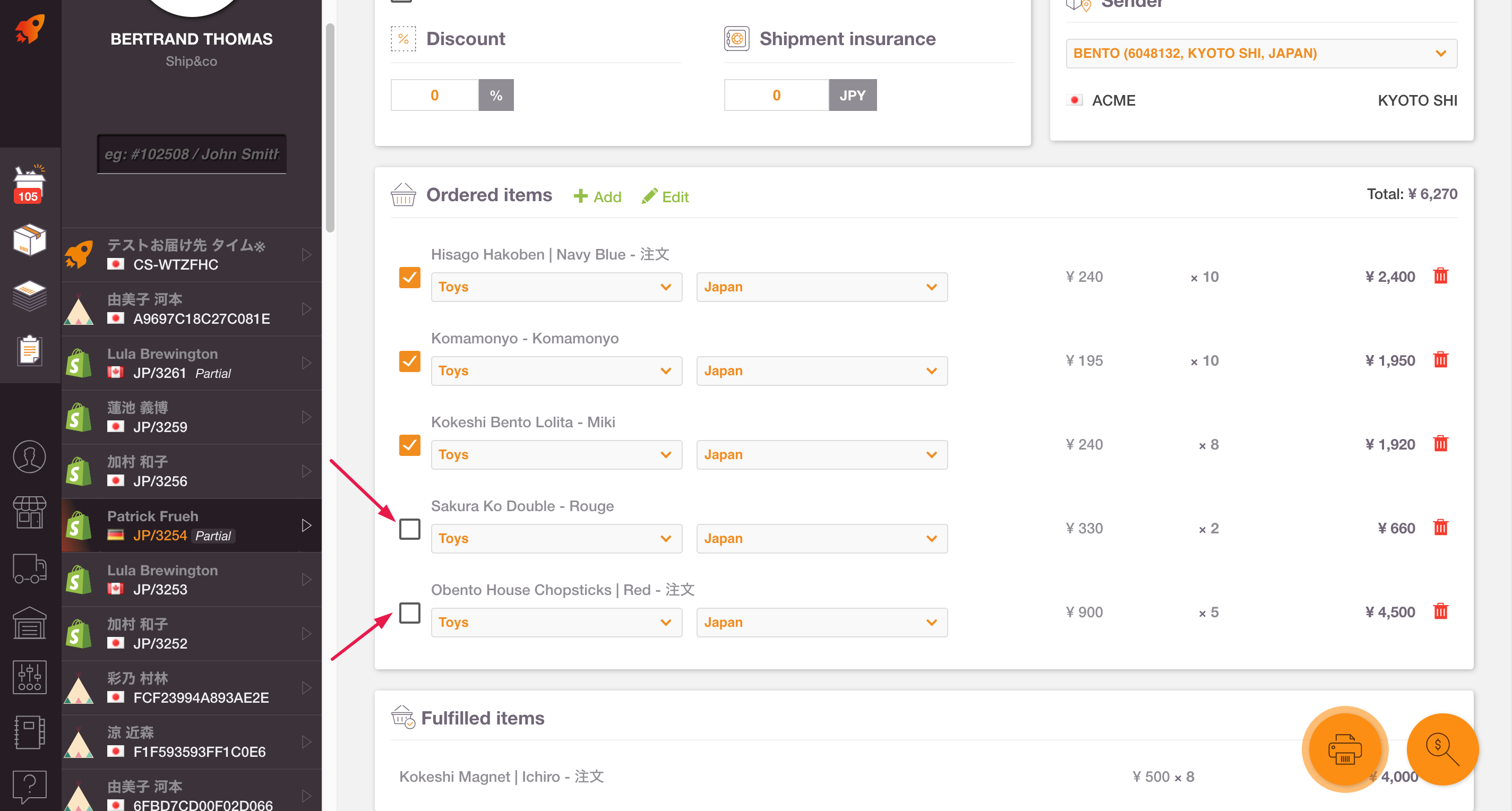 3. The order containing the remaining unshipped items (the items unchecked in step 1 above) returns to the Orders list with the "Partial" mark attached.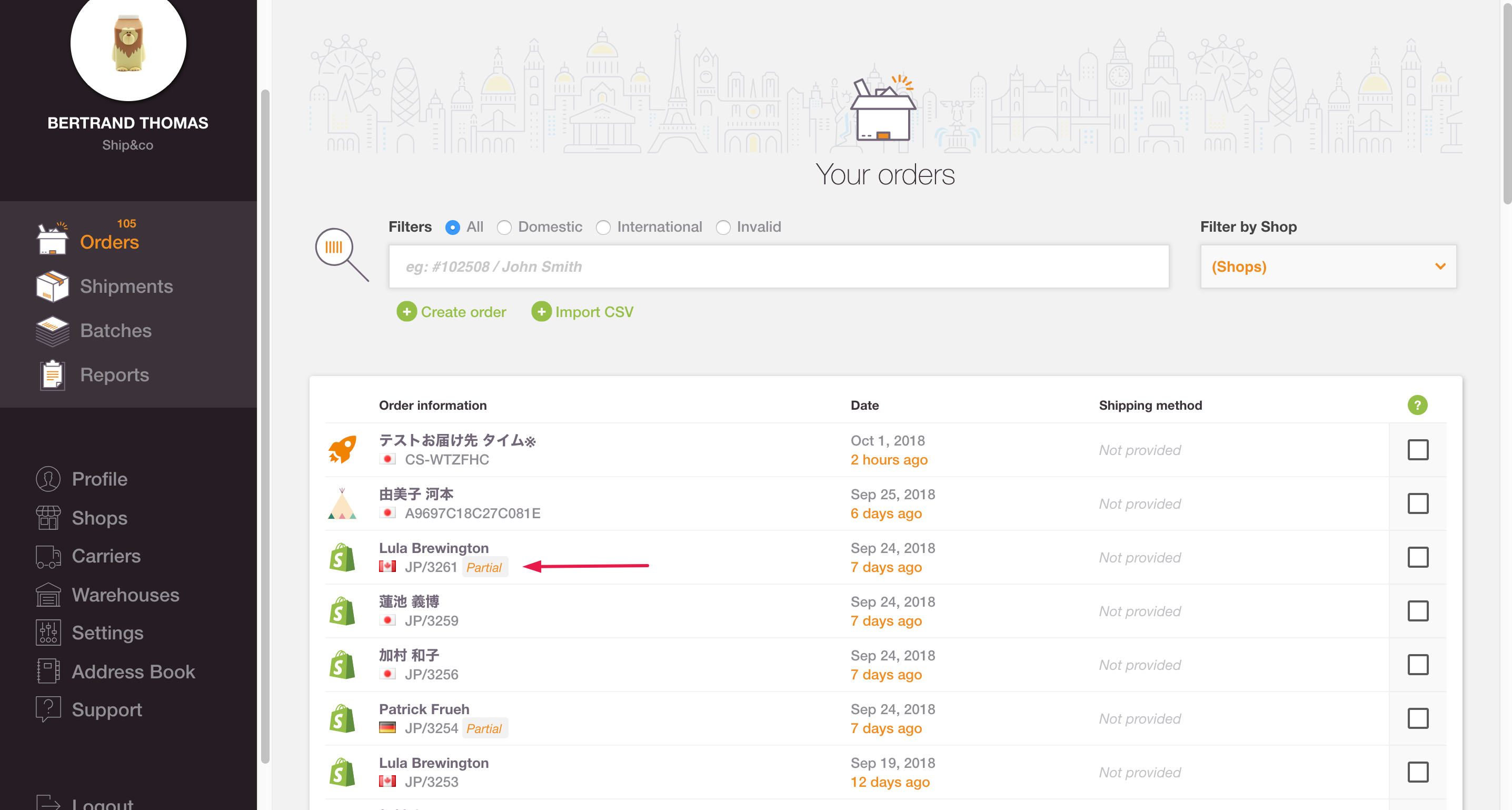 4. In the order page which was partially shipped out from, you see Fulfilled items in addition to the Ordered items (unshipped items)