If your Japan Post Biz' Card account number has been registered in Ship&co, you can automatically create a postponement parcel delivery slip (後納郵便物差出票) via the following steps:
Create a postponement parcel delivery slip for Japan Post International
Follow these steps in order to create postponement parcel delivery slips for Japan Post International: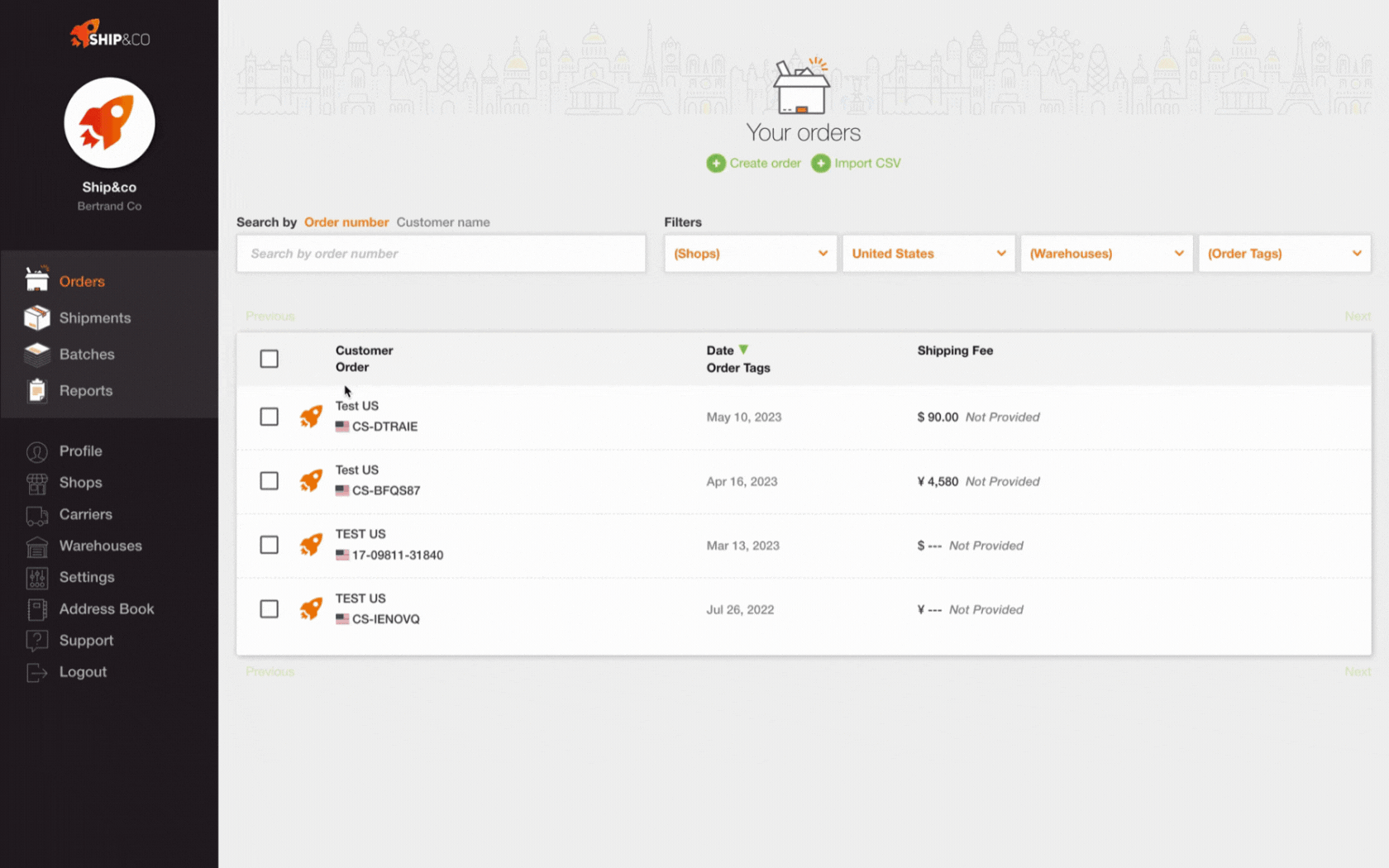 Go to Report Page.
Click on Japan Post logo (後納差出票).
The delivery slip will be added to the list showing the

date of creation and number of shipments.

Click Open report.
Now, you can print a postponement parcel delivery slip out and use it for your Japan Post International shipment.
Note: Points to reminder before creating your JapanPost International report:
To create a shipment report, please ensure that you input the weight of your product/s beforehand. This function is applicable to all orders with shipping labels issued by international mail that have not yet been submitted and only for services with a tracking number (this function is not compatible with Economy Air/SAL/Air/Airmail).
There's no filter function for date selection, so we strongly recommend creating a postponement delivery slip every day after selecting the shipping option to avoid any inconvenience.
Please note that there is no correction function available. In the event of a mistake, please physically draw a horizontal line over the error to indicate that it has been amended.
Additionally, each report can only list a maximum of 100 shipments. If you have shipped more than 100 orders, you will need to create multiple reports to accommodate them all.
Sample of postponement parcel delivery slip: