⚠️ In Ship&co, damage compensation insurance is compatible with JP Post EMS & Postal Parcel*, DHL, FedEx and UPS for international shipments.

*Please be aware that the Insurance may not be applied for some countries.
In the "Orders" page, please click an order that you want to create a shipping label for, and input the value of the contents in the "Shipment insurance" field.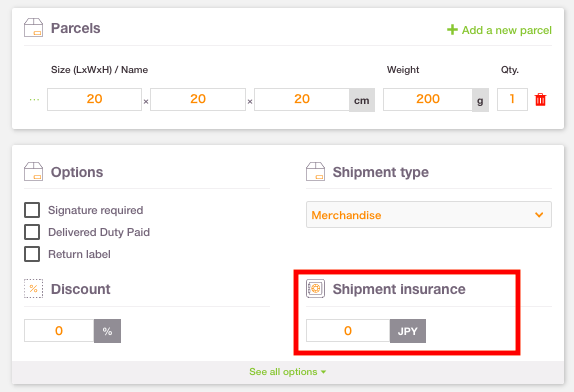 The displayed currency of the shipment insurance is the currency of the sales for the order. For example, if the order currency is USD, the insurance will also be displayed in USD.
Japan Post EMS shipping labels: in cases where the shipment insurance is in currencies other than JPY, it is automatically converted into JPY at the exchange rate on the shipping label creation date, and the JPY value will be displayed in the EMS label.
Please see JP Post's page for more information on the EMS Insurance Program.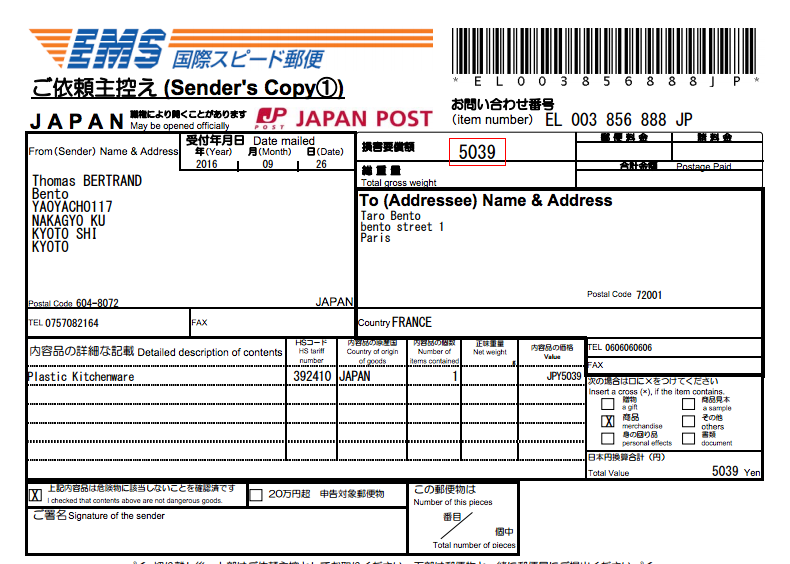 For more information on DHL transportation insurance, please see here (DHL Optional Services page).
The insurance will be reflected on the DHL label as below. (Please note that this page is not generated automatically when Paperless Trade (PLT) is applied, since it is not a required document in case of PLT).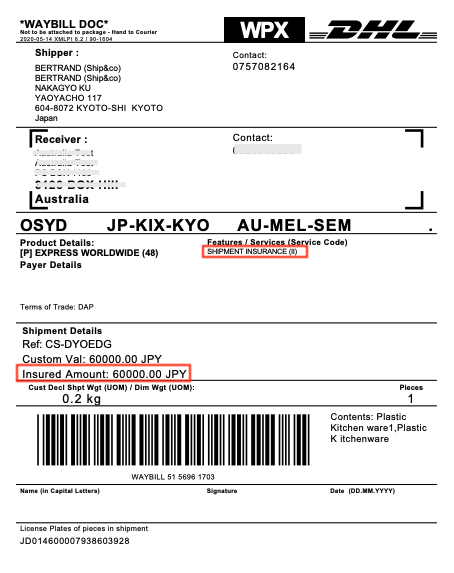 For FedEx, the insured amount needs to be equal or lower to the total value of the shipment.
The insured amount is noted as "carriage value" on the shipping label.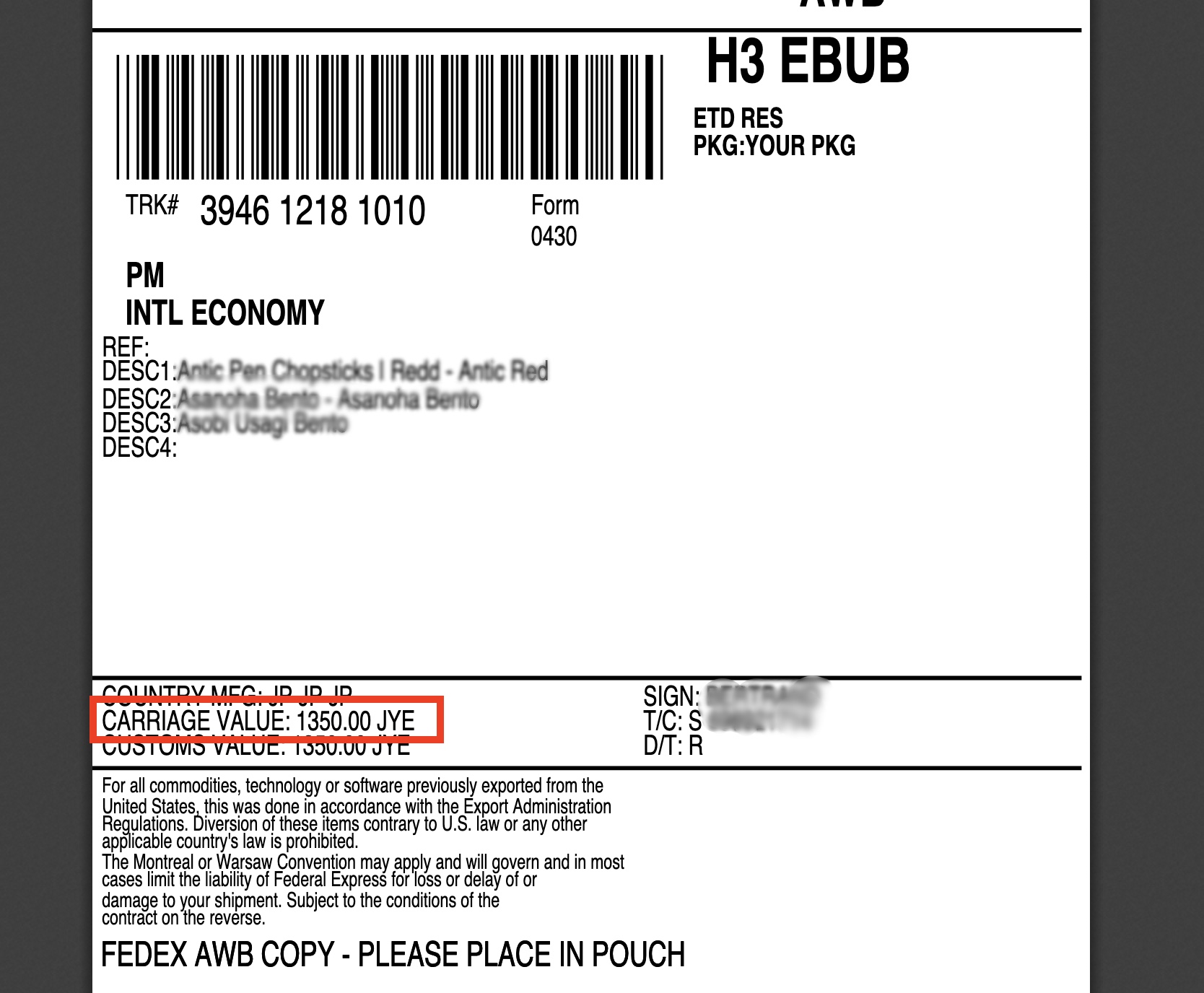 UPS: the insured amount isn't displayed on the label. Please contact your UPS account manager for more details about shipment insurance.