You can make a new order manually by following the steps below.
When you receive an order outside of your EC store, such as by phone or email, you can easily create an order and make shipping labels in Ship&co.
How to create a new order
1. Click the "Create order" button on the "Orders" page.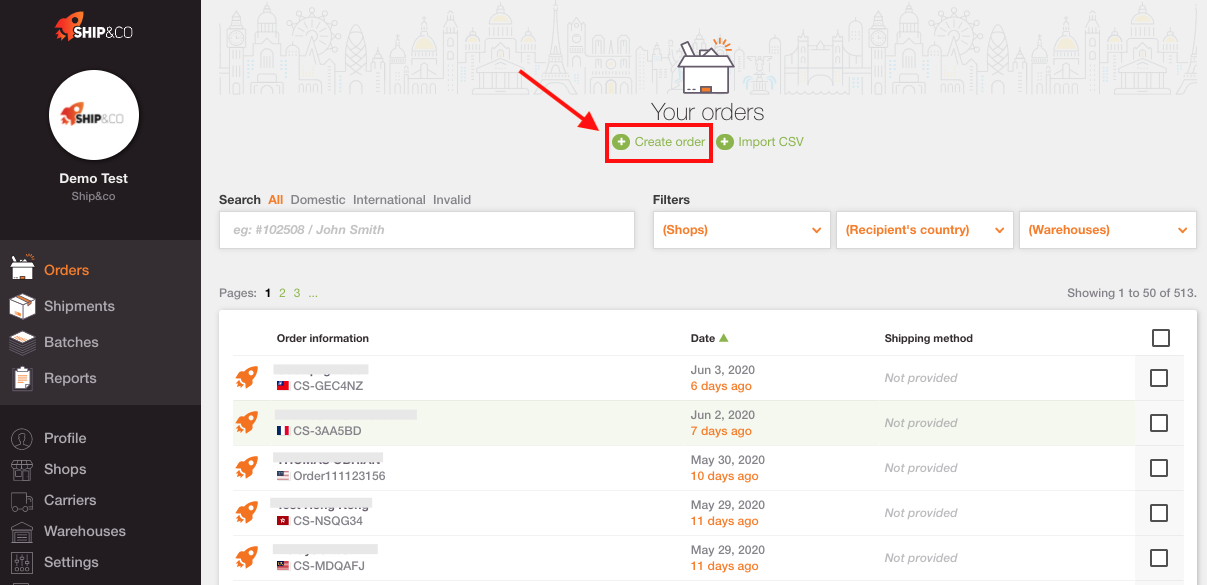 2. Enter the necessary information, and click "Save".
Autofill address:
If you register the address information that you usually ship in advance on the "Address Book" page, it will be easier to enter when creating an order thereafter.



Contact (Consignee) Information

:


"Company/shop name" and "Email address" are optional fields.



Destination address:

Firstly, choose the country.

For Japanese domestic shipping, the address is automatically displayed once you enter the postcode, so please add the rest.



Products information:
Enter the items to be shipped, as well as the quantity, the price, etc.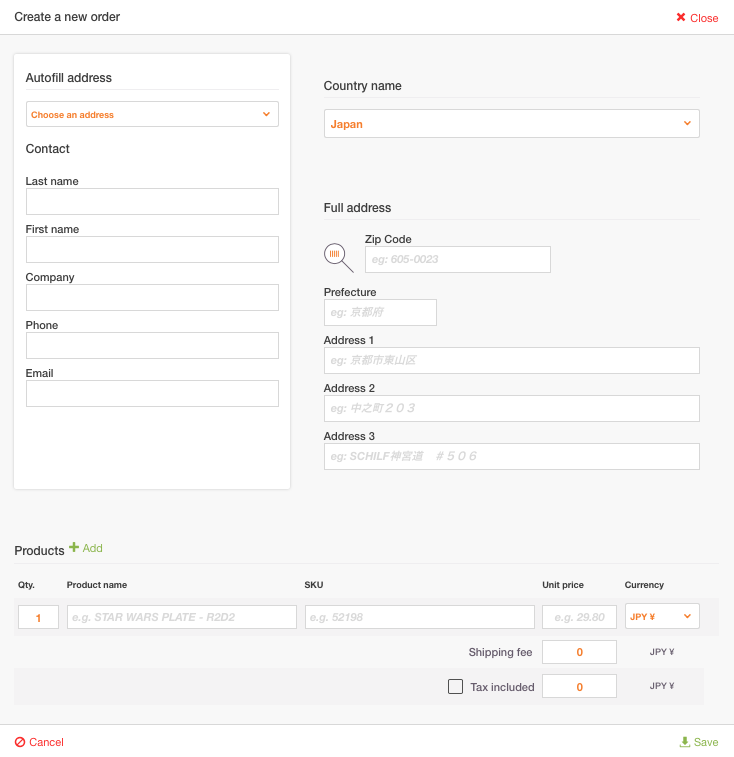 3. You can make a shipping label from the order list on the "Orders" page.