<How to add cargo details>
Click the "+ add" button on the "Ordered details" at the bottom of the order page.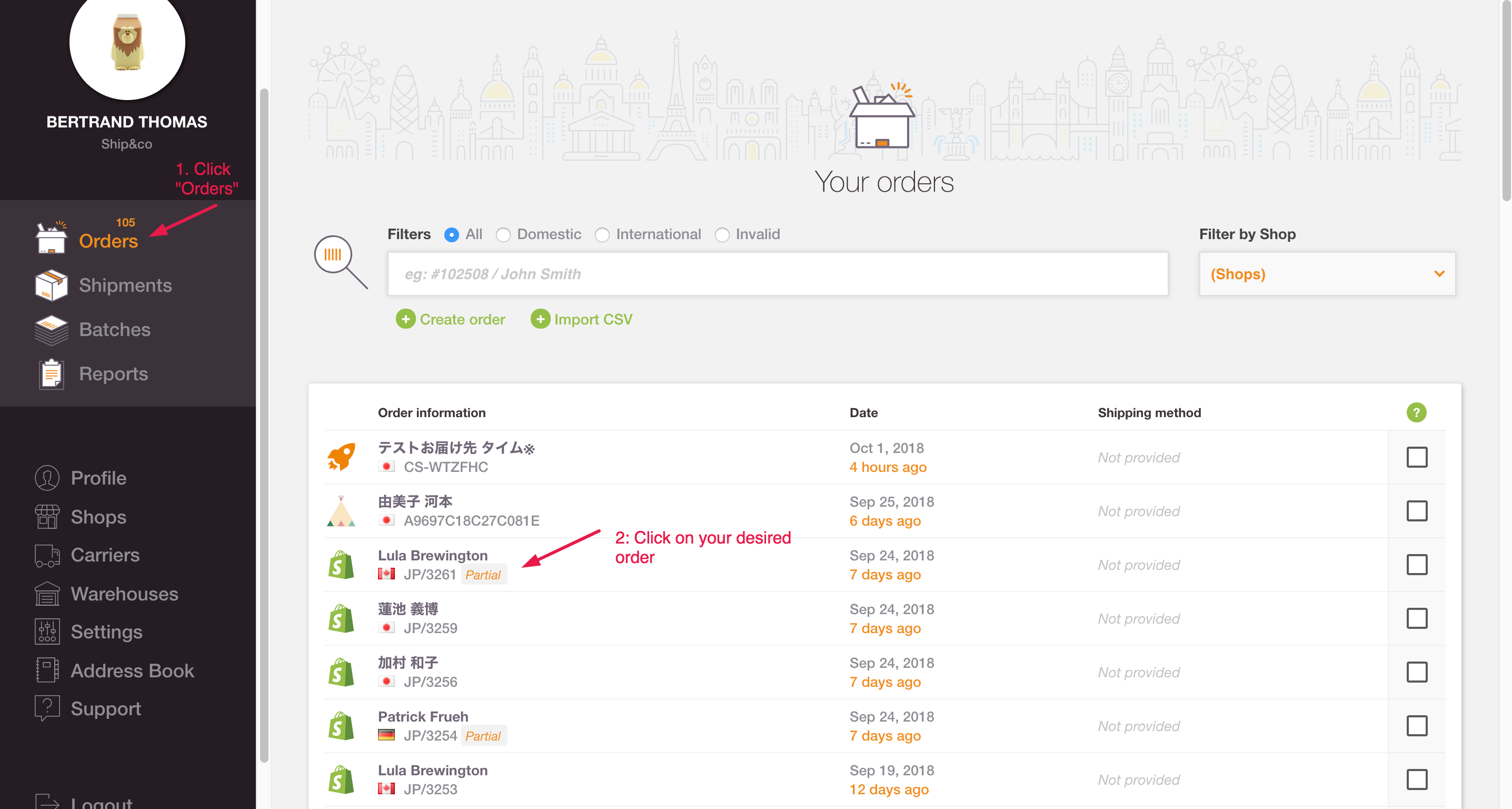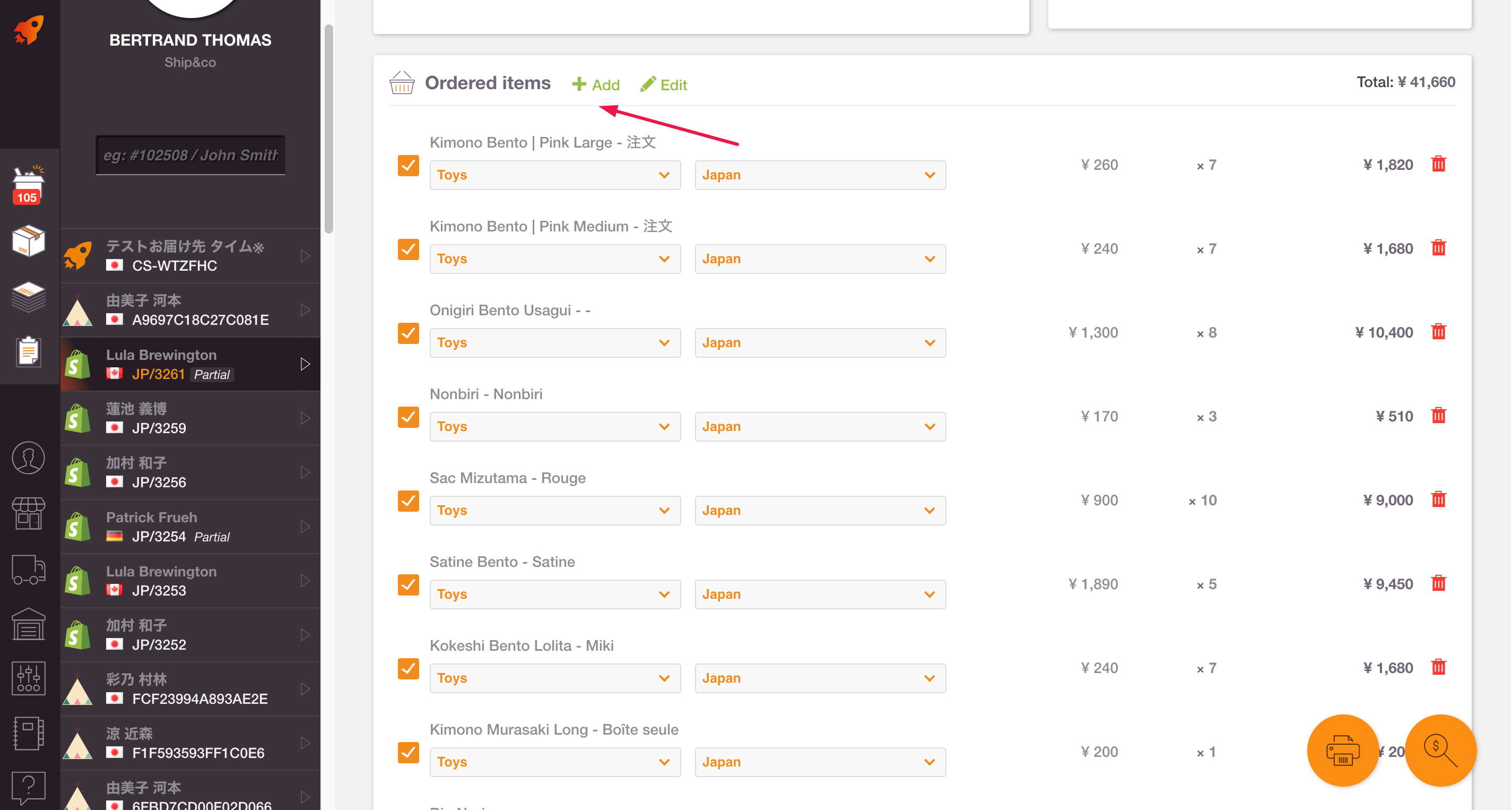 The input field is displayed as shown below.

Enter the product information to be added, and click "Submit" in the lower right.
The products are added as shown below.
Items added can be deleted with the trash can button to the right of the order.