The eBay authentication token is a security feature that allows Ship&co to access your eBay store's data and manage your shipments. In Ship&co integration with eBay marketplace, the authentication token needs to be periodically updated (every 18 months).
Update the eBay authentication token
To update your eBay authentication token in Ship&co, follow these steps:
On the Shops page, click Edit on your eBay store.
Click Renew Token.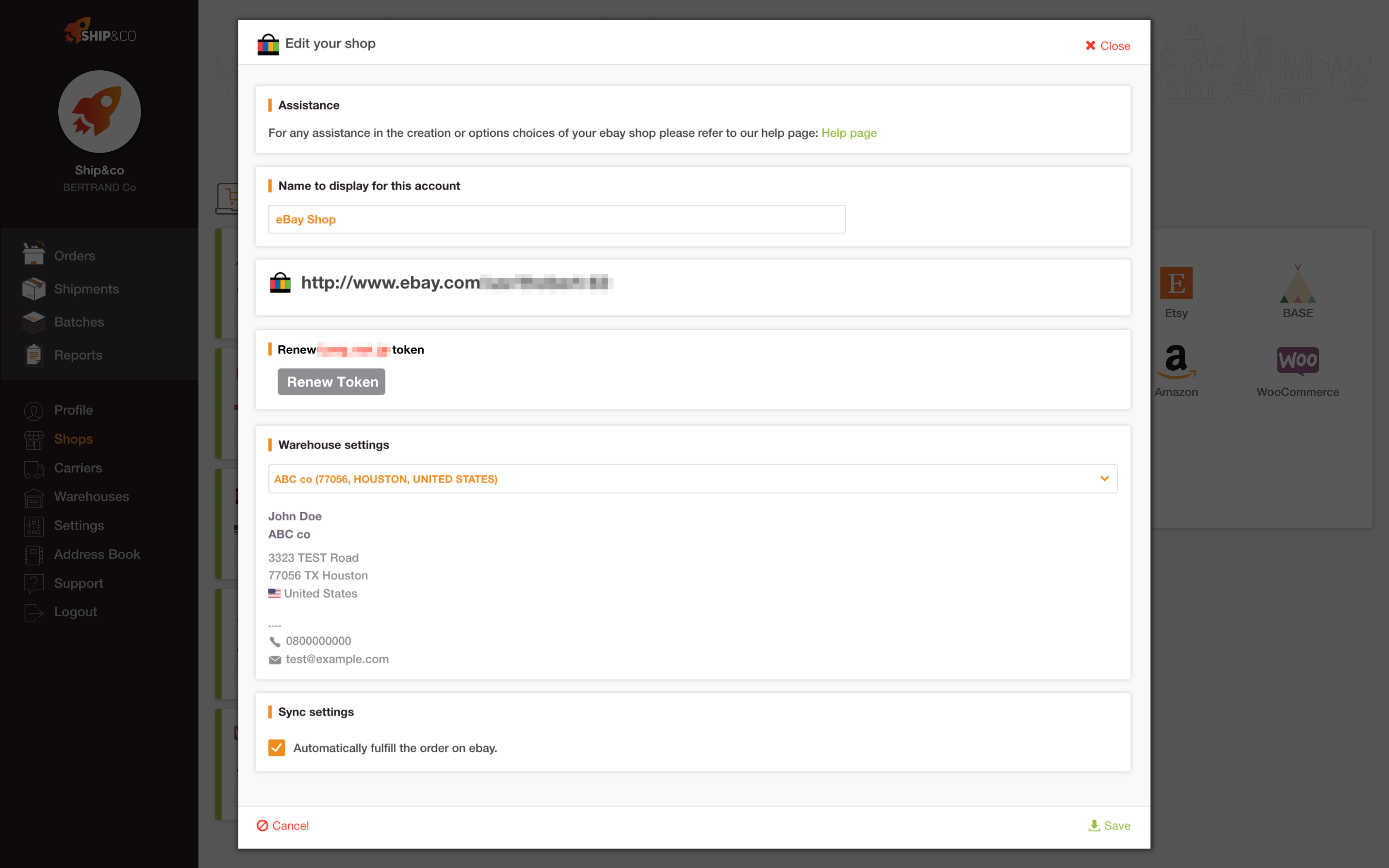 Or if you find an alert message appeared on Orders page, you can click Renew Token in order to renew your eBay store integration with Ship&co.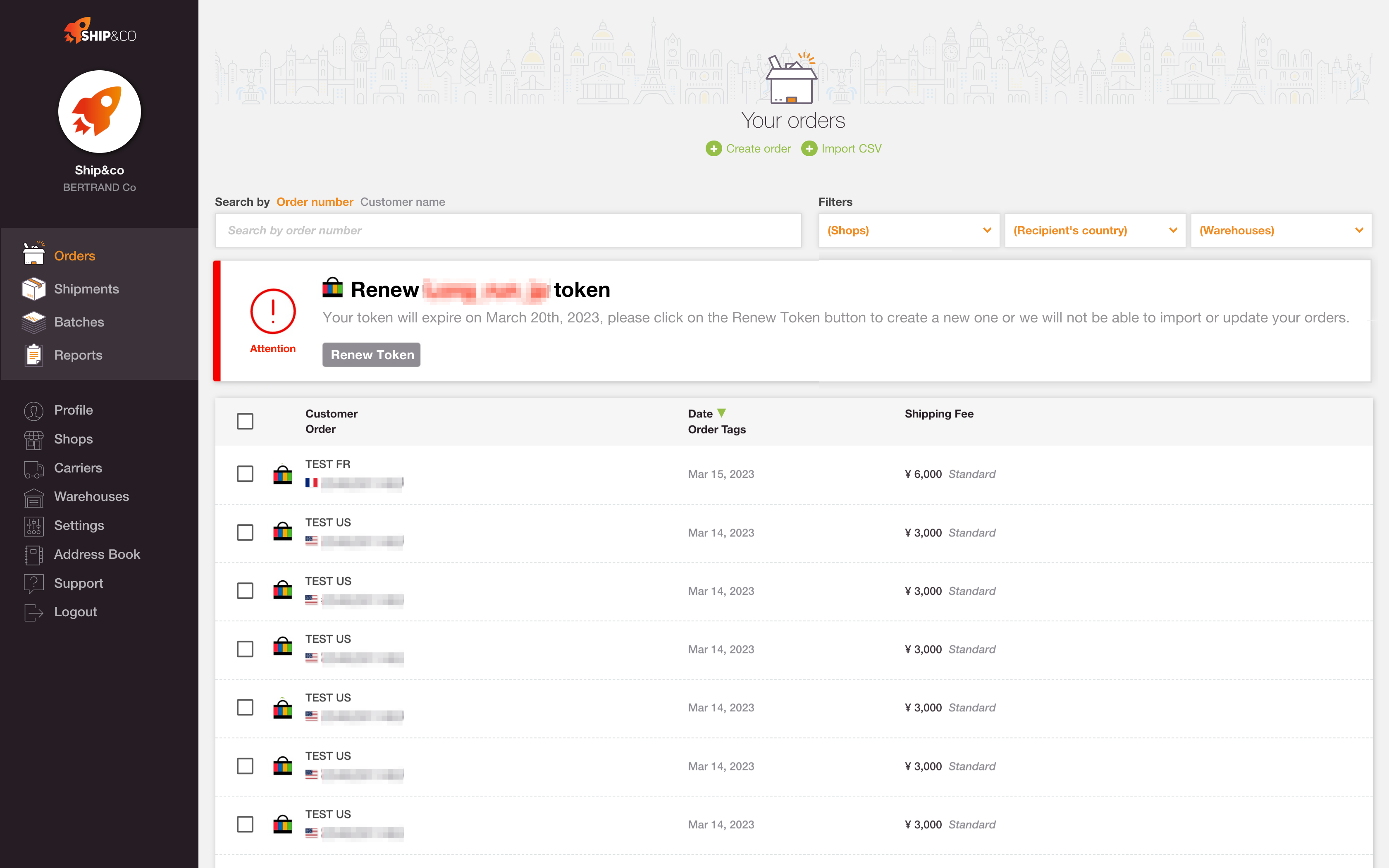 Note: Ship&co will not be able to import or update your orders if the eBay authentication token is expired.