Getting set-up on Ship&co just takes a few minutes! Watch this video or follow the step-by step guide below.
Step 1: Complete your profile.
Click the button "Step 1: Complete your profile"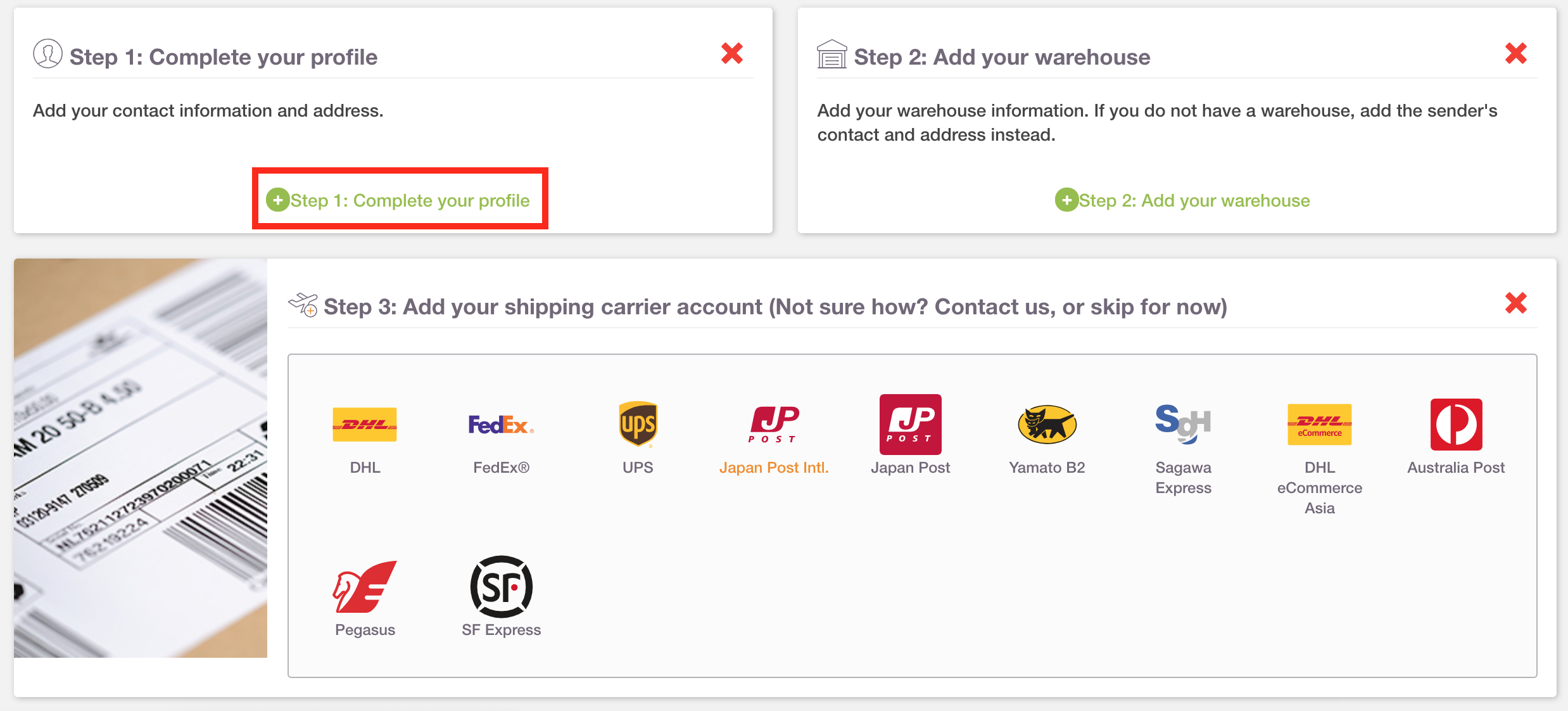 Enter your contact information as well as your address. This information will be used to create the invoice (statement of usage) later on after you start using Ship&co.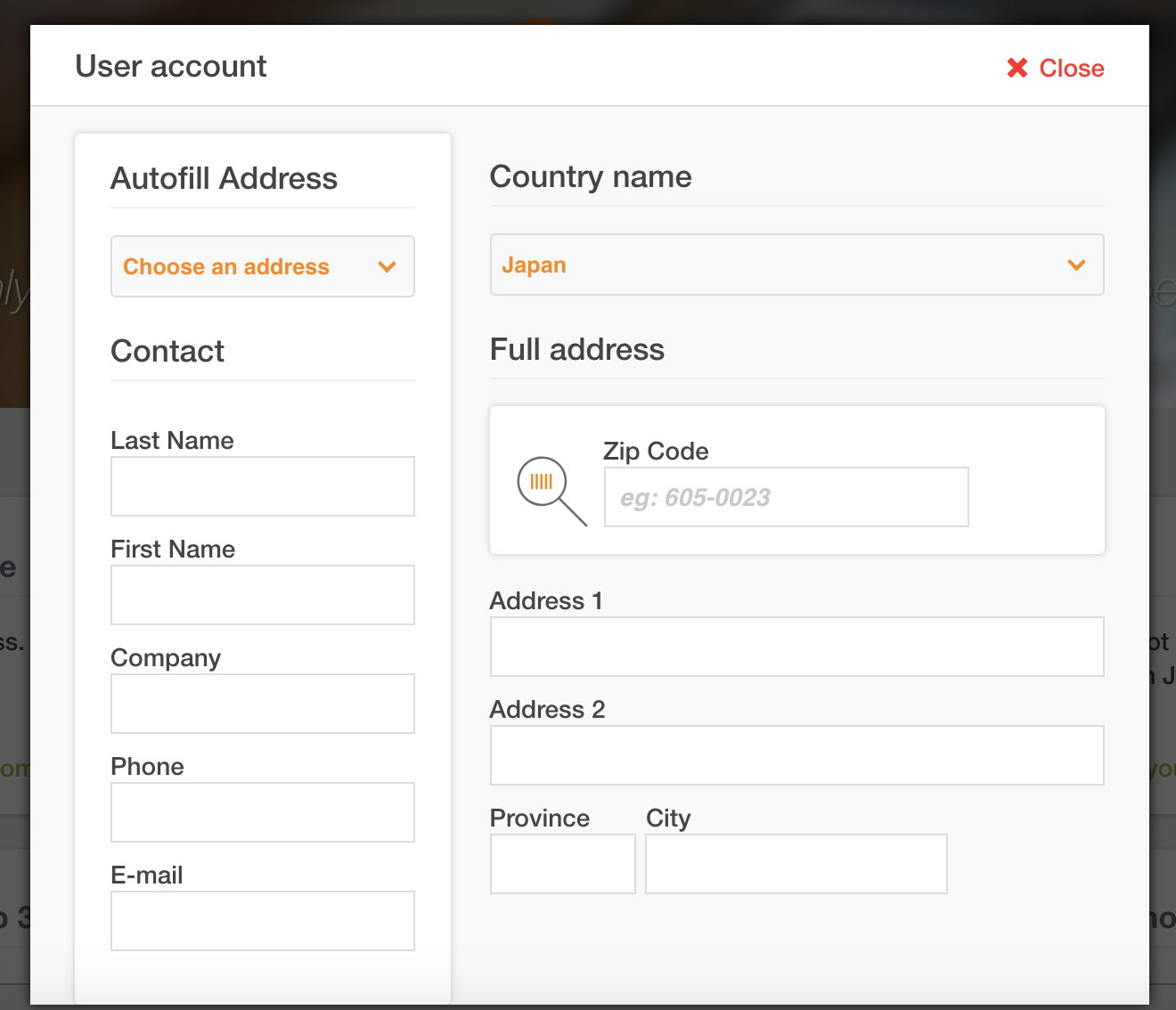 If you wish to skip the initial setup and continue later on, you can do so by scrolling to the bottom of the screen and clicking "Skip Initial Setup" in the lower right-hand corner of the screen.