Please click the icon of your shipping carrier to add your carrier account.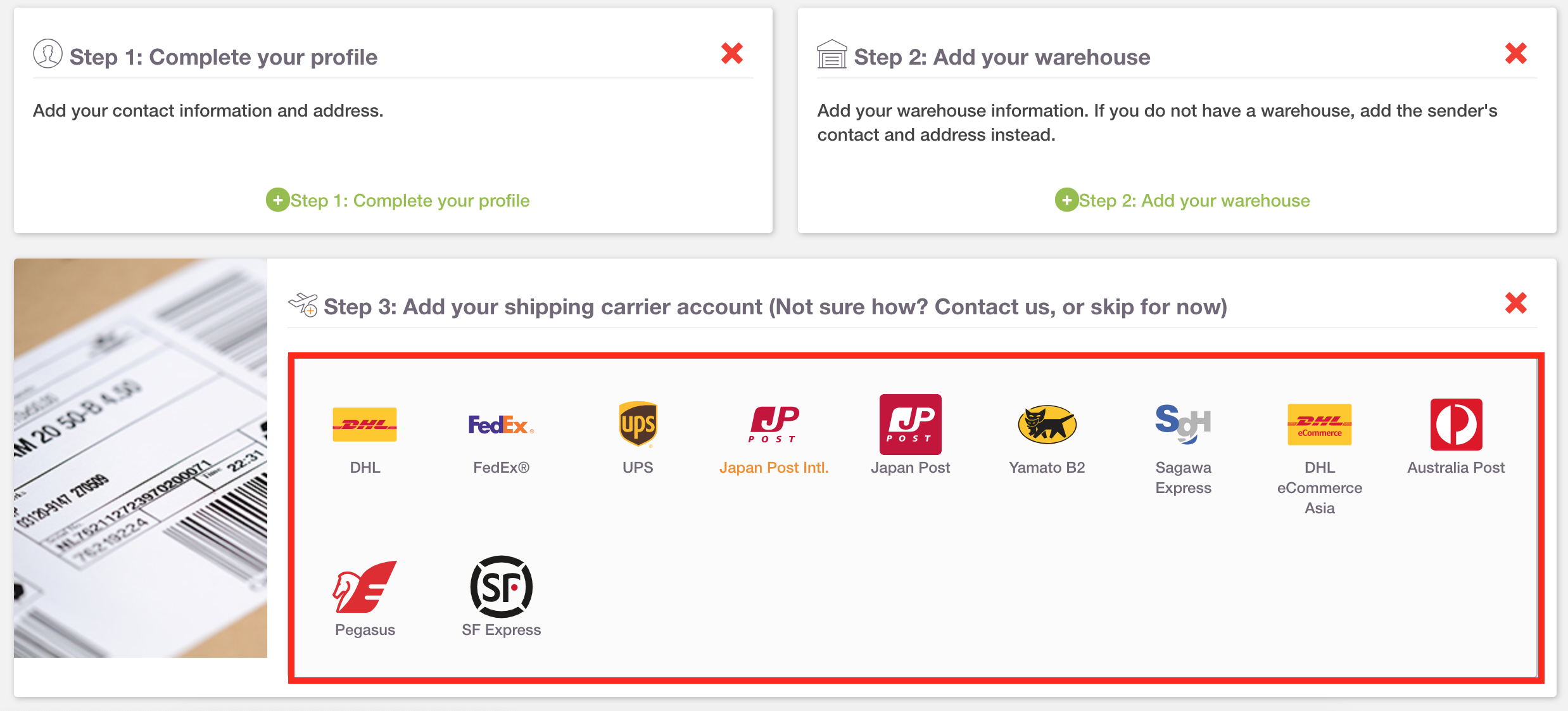 For the chosen shipping carrier, please input your account details, including account number and preferences.
Please note that you will need to have first created an account with the shipping carrier first. If you do not yet have an account, you may skip this step and add a carrier later on.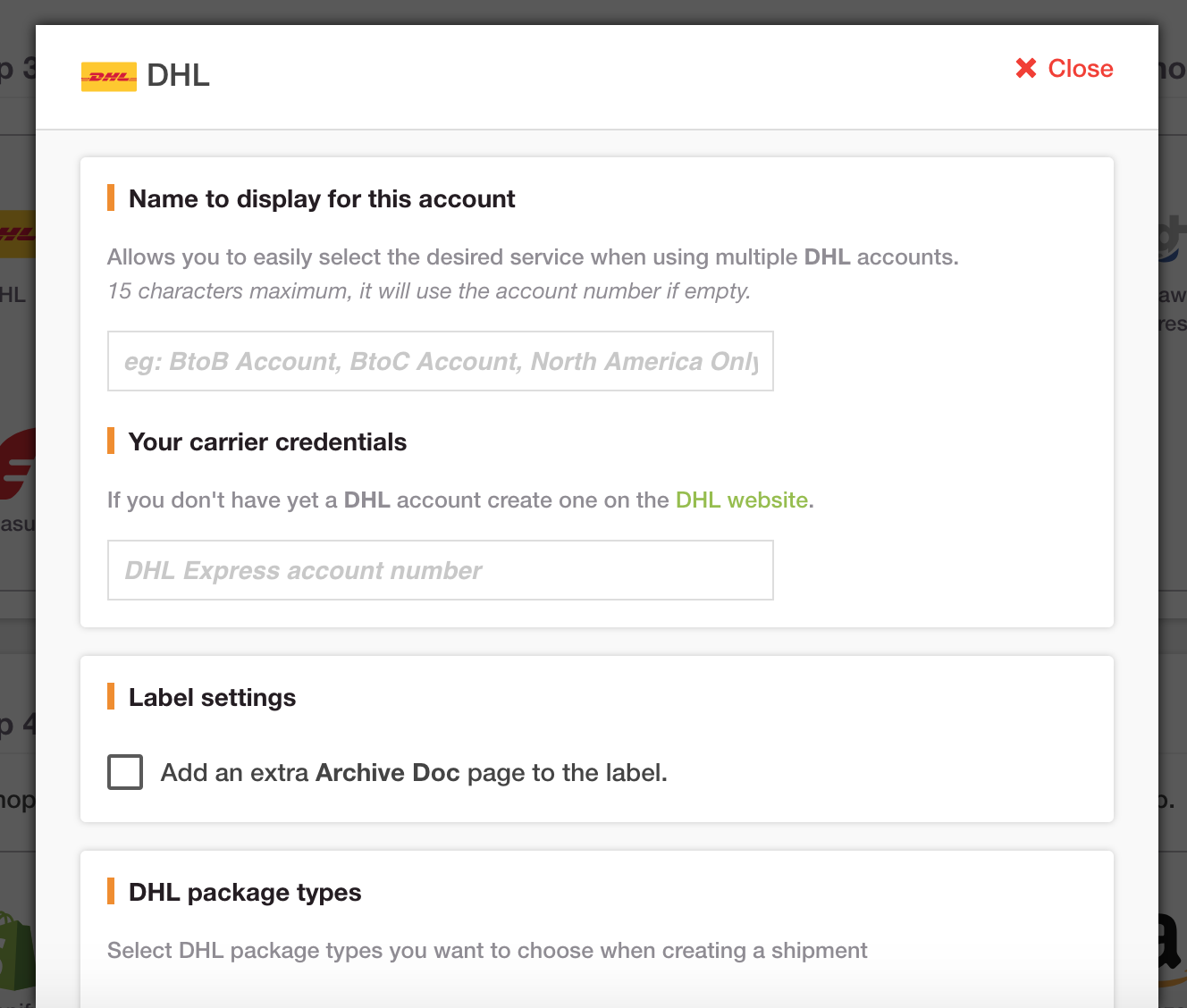 If you do not see your carrier logo, please contact us. We are constantly adding new carriers, and would love to hear from you what we should add next.
If you wish to skip the initial setup and continue later on, you can do so by scrolling to the bottom of the screen and clicking "Skip Initial Setup" in the lower right-hand corner of the screen.