Getting set-up on Ship&co just takes a few minutes! Watch this video or follow the step-by step guide below.
Step 3: Add your shipping carrier account
Click the icon of your shipping carrier to add your carrier account.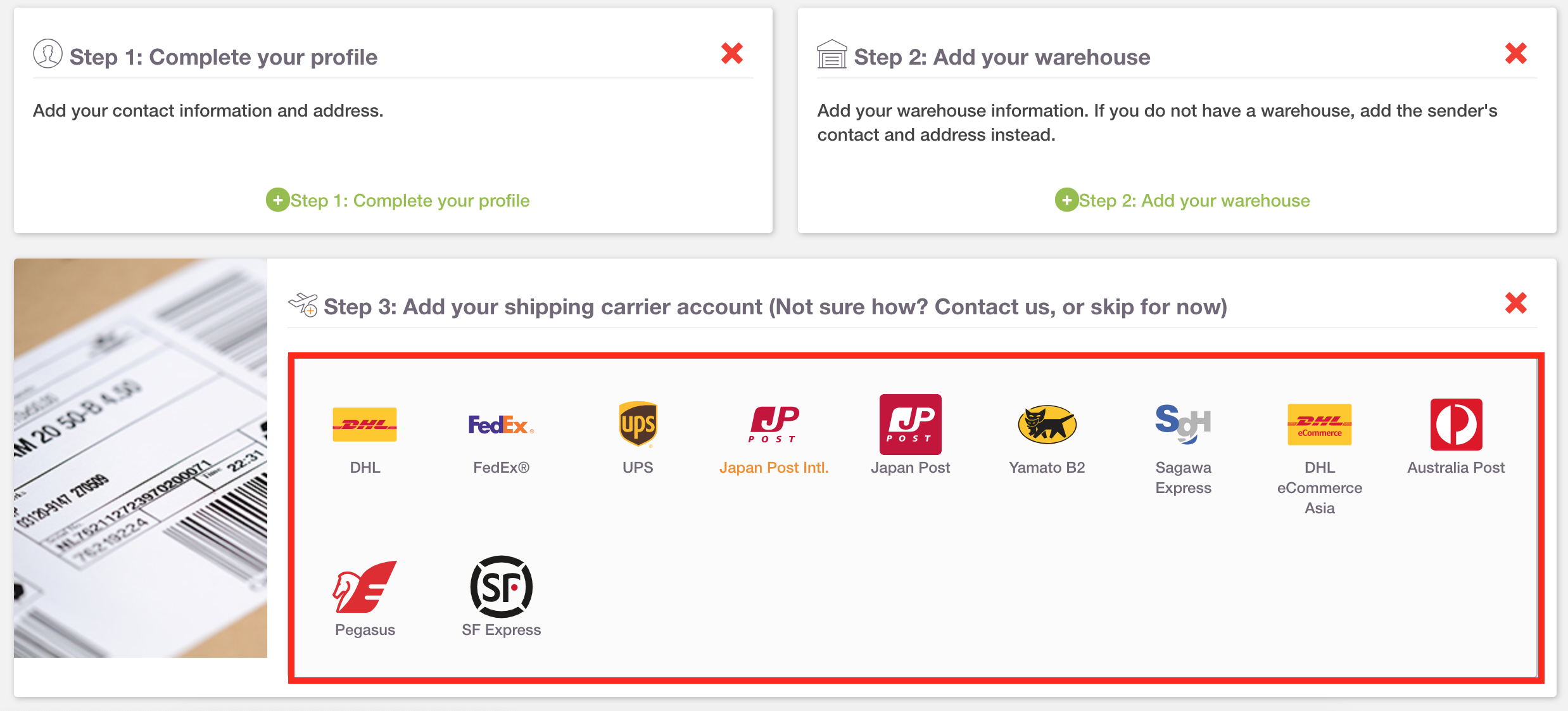 For the chosen shipping carrier, input your account details, including account number and preferences.
Please note that you will need to have first created an account with the shipping carrier first. If you do not yet have an account, you may skip this step and add a carrier later on.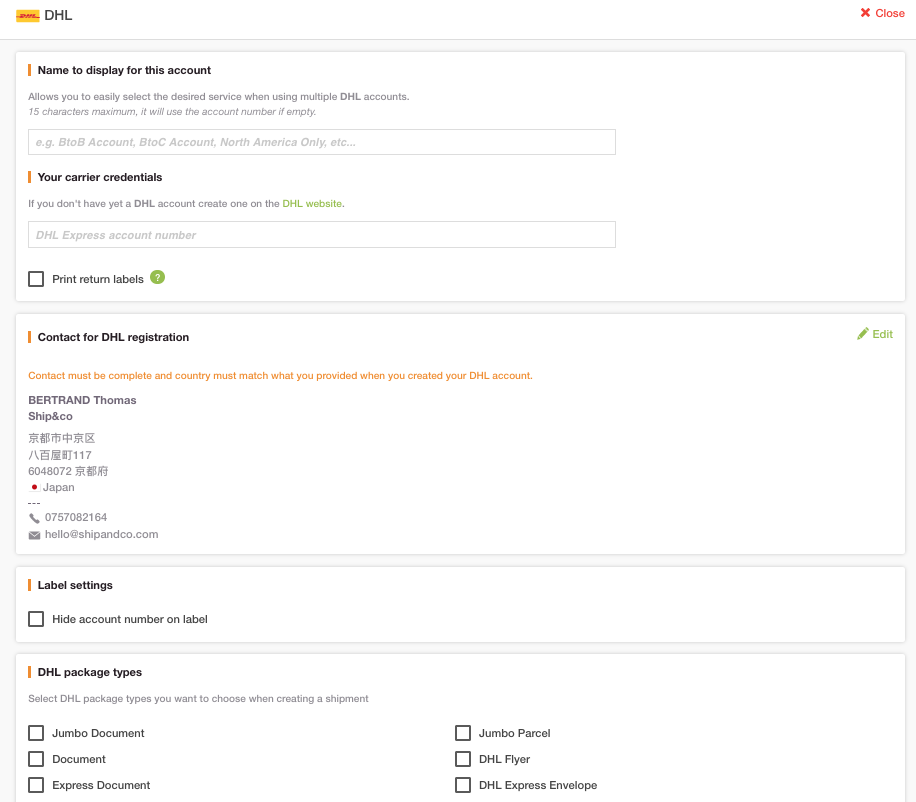 You might also see options for "package types" and "print settings", depending on the carrier.
With package types, you can pre-select the packages that you will be using with the carrier. This is especially useful for international shipments as you will not need to manually key in package dimensions for each shipment.
With print settings, you can choose whether you would like to print your label with laser/inkjet printer or thermal printer (available for some carriers only), as well as the label size you wish to print. 4x6 inches typically work well for thermal printer.
You can also skip these settings for now and make changes later on, by going to "Carriers" and "Edit".
Don't see the logo of the carrier you use?
Feel free to contact us. We are constantly adding new carriers, and would love to hear from you what we should add next.
If you wish to skip the initial setup and continue later on, you can do so by scrolling to the bottom of the screen and clicking "Skip Initial Setup" in the lower right-hand corner of the screen.