Please click the icon of your online shop to add your shop.

For the selected shop, please input your shop details (e.g., shop URL).
Please note that you will need to have first created an account with the online shop first. If you do not have a shop, or your shop is not displayed here, you may skip this step, and later on import your orders into Ship&co with a CSV file.
Please see here for more details: https://support.shipandco.com/hc/en-us/articles/226141008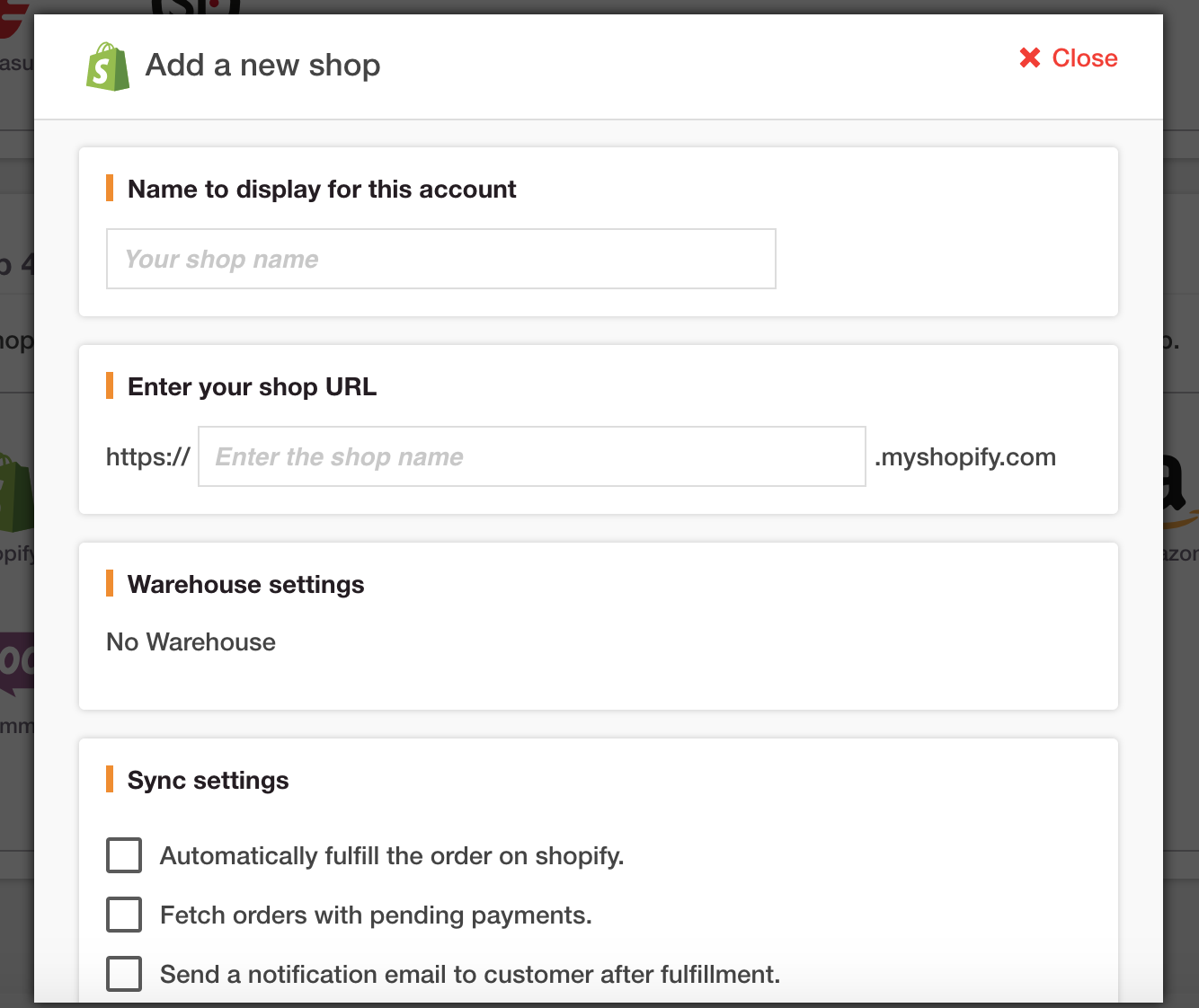 If you wish to skip the initial setup and continue later on, you can do so by scrolling to the bottom of the screen and clicking "Skip Initial Setup" in the lower right-hand corner of the screen.