Getting set-up on Ship&co just takes a few minutes! Watch this video or follow the step-by step guide below.
Step 2: Add your warehouse
Click the button "Step 2: Add your warehouse"
Enter your warehouse information (contact and address). This information will be used to populate the sender detail in your shipping documents later on.
If you do not have a warehouse, please add the sender's contact and address instead (this may even be your own house or garage!). If you have more than one warehouse, you will be able to add other warehouses later on.
*If you are based in Japan, please fill in your address in both Japanese and English.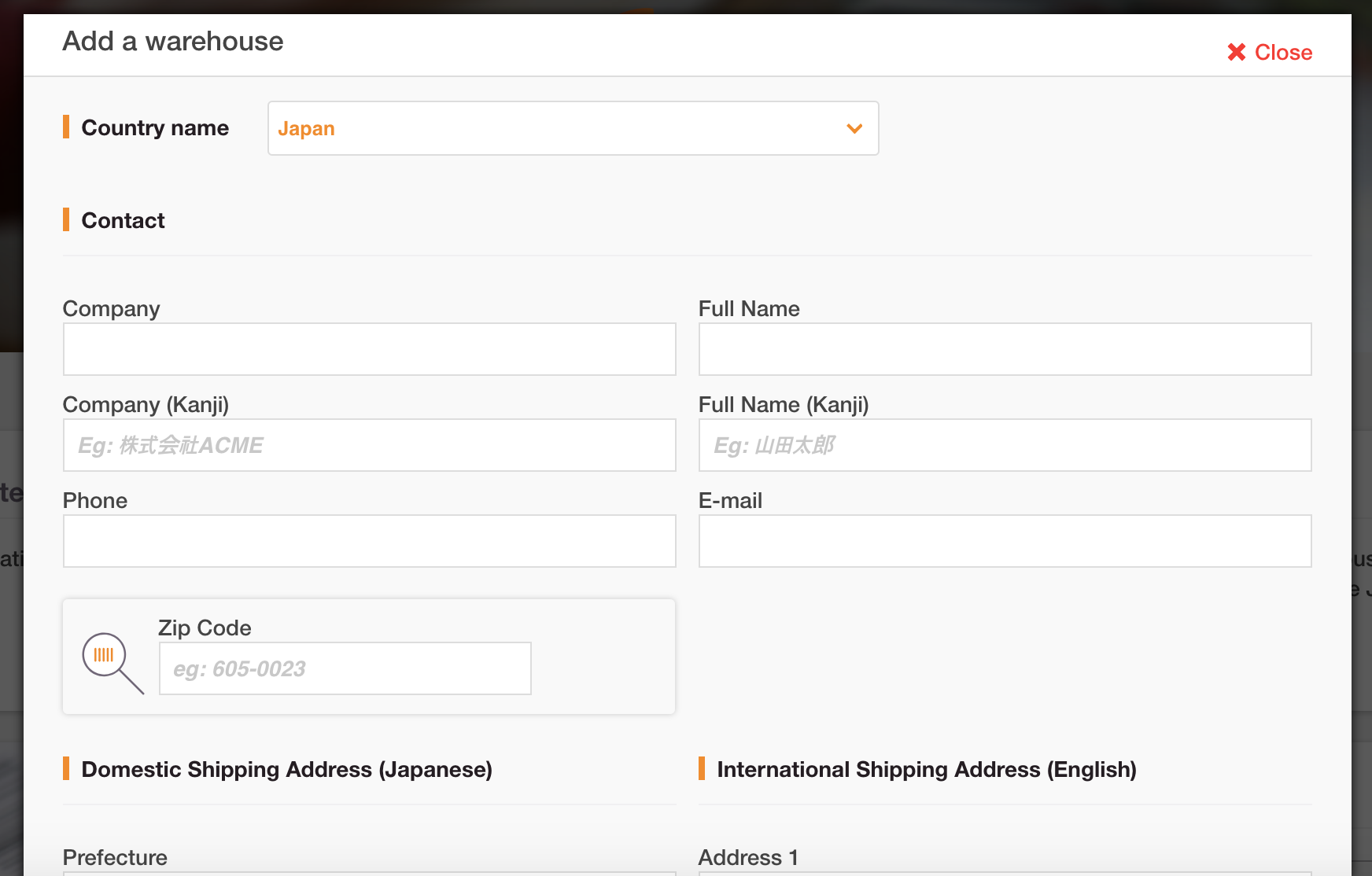 【 Please note 】
"Address 3" is automatically reflected only on domestic shipping companies (Japan Post Yu-pack / Yu-packet, Yamato Transport, Sagawa Express), and JP Post International, DHL, FedEx and Ninja Van labels for overseas services. If you use a carrier other than these, please complete the address entry in the two fields "Address 1" and "Address 2". (As of January 2021)
If you wish to skip the initial setup and continue later on, you can do so by scrolling to the bottom of the screen and clicking "Skip Initial Setup" in the lower right-hand corner of the screen.