Ship&co is the only shipping solution in Japan that allows users to add multiple accounts for Yamato Transport and Sagawa Express. Find more about this feature below: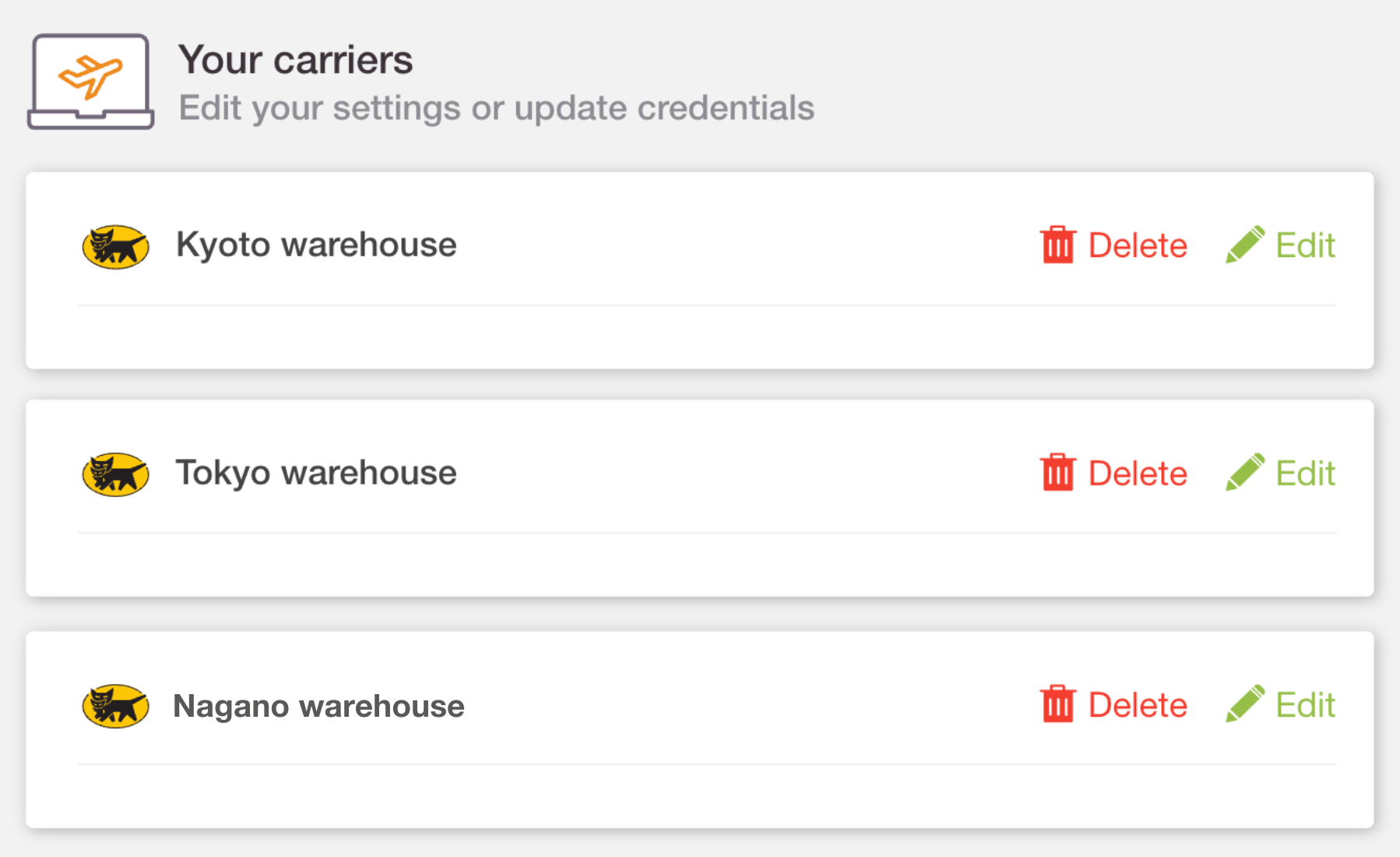 You can add up to 3 accounts for each carrier.
To differentiate between accounts, specify a display name in 'Name to display for this account' under the Carrier settings.
Ship with multiple Yamato/Sagawa accounts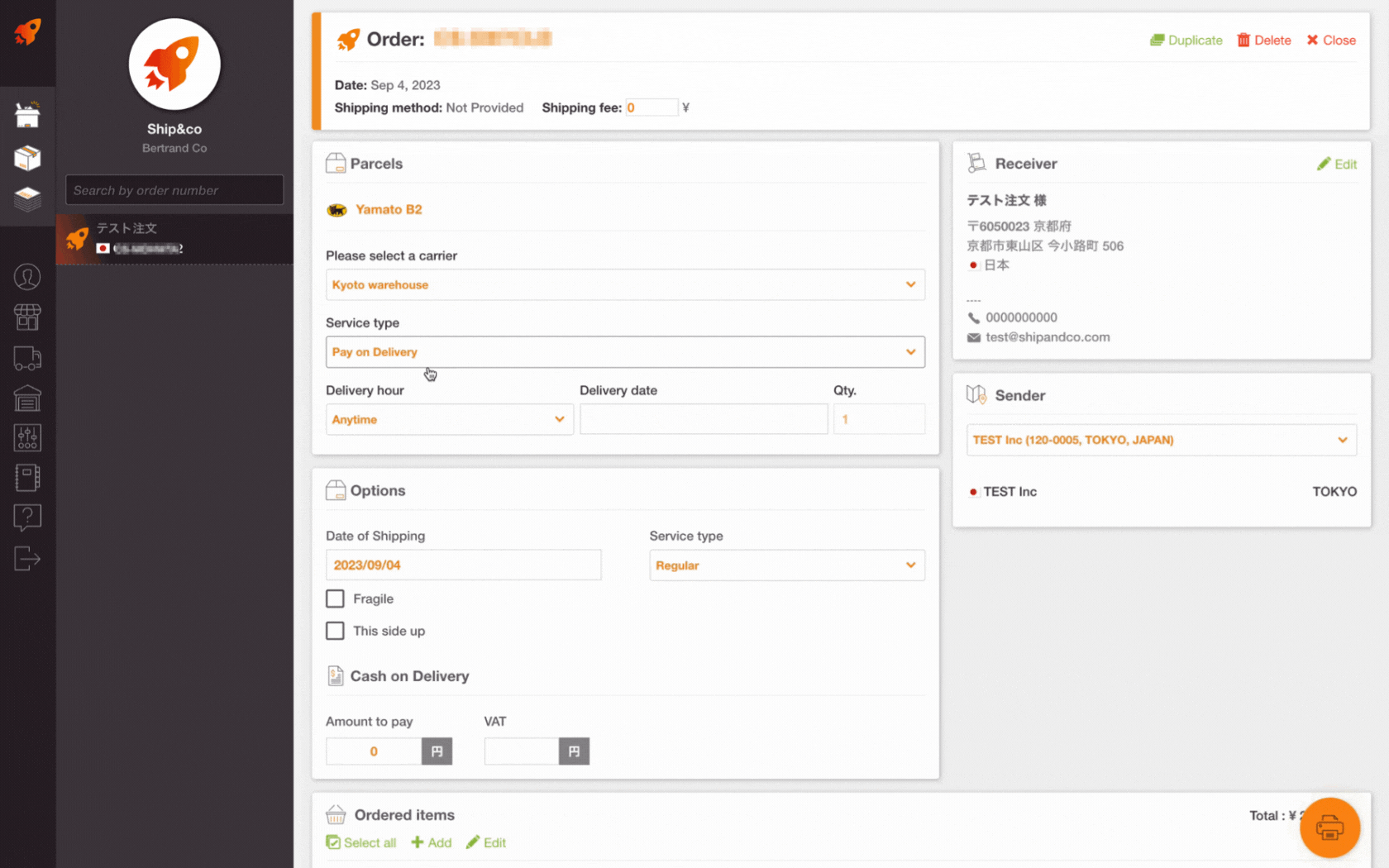 Go to Orders Page.
Select your order.
In Parcels section, select your carrier and your preferred carrier account.
Note: There will be 'Please select a carrier' menu shown if you already added multiple Yamato/Sagawa accounts to Ship&co.
In Parcels section, set up the following topics

Service type:

select Regular from the pull-down menu.

Delivery hour:

set up the delivery hour from the available list.

Anytime
Before noon
2:00pm - 4:00pm
4:00pm - 6:00pm
6:00pm - 8:00pm
7:00pm - 9:00pm

Delivery date:

set up the delivery date for your shipment.

Qty.:

select the number of parcels if you want to ship multi-parcels.

In Option section, set up the following topics:


Fragile
This side up
Service type: select from Regular, Parcel Frozen, or Parcel Chilled.

Click Printer (🖨️) button located in the bottom right-hand corner.